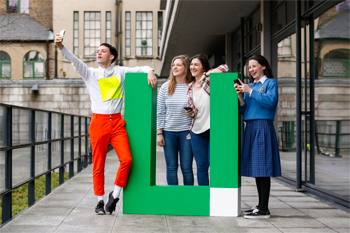 Help make 2016 an historic year for change!
UNICEF Ireland is calling on young people to become UReporters!
UReport is an exciting new way for young people to connect with each other - a platform where they can share their unique views and concerns on current issues. They take part in polls set by their peers, simply by using their mobile phones. Based on the results, they can then decide on a way to make change happen, all with the support of UNICEF. All results are updated in real time on the UReport.ie website.
Join U-Report today by following @UreportIRL on Twitter or text JOIN to (089) 600 0265!
#imaUreporter, are you?!
It's About Us! Workshops
Our easy-to-use templates will guide you through each of the workshops. Start with "Global Goals" and build your own class programme using a combination of workshops.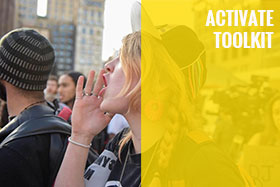 Start your Activate Group today. Download the toolkit and be part of UNICEF's global movement for a healthier, more just and sustainable world.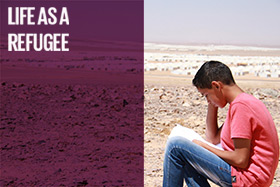 View our latest workshop on the current refugee and migrant crisis. It gives students an opportunity to discuss life as a refugee through a child's perspective.
Get Involved. Your voice.
Are you a Teacher?
Find out how your school can get involved with the new Global Goals.
Are you a Student?
Find out about setting up a UNICEF Acitivate Group in your school.
"Ready to go and easy to use, these workshops go right to the heart of what CSPE is all about".
Susan French, Newpark Comprehensive School, Blackrock.
Our Priorities.

How we voted.

Students from all over Ireland have voted on what issues need to be prioritised to build a better world.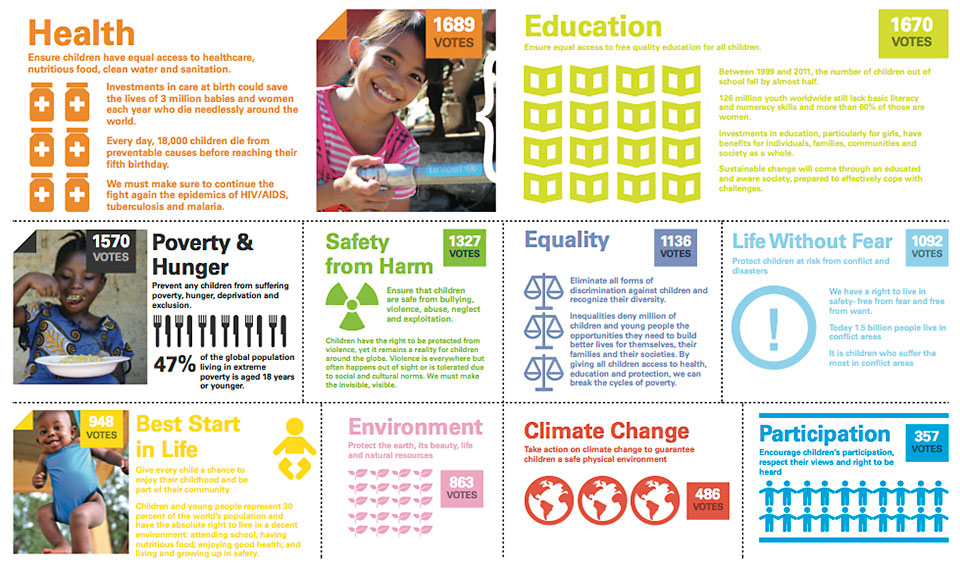 Youth from across Ireland have pledged to make a decisive difference to the futures of children and their families across the world, in societies both rich and poor.
With UNICEF's support, we are keeping children's rights and well-being on the agenda. At the 2014 "It's About Us" National Youth Summit, young people joined together to raise awareness on the issues that matter most to us - with our government, our schools, our communities, and each other.
"UNICEF Ireland's 'It's About Us' campaign proves the transformative power of youth. I appreciate your support. You provide the hope that there can be a better, safer and environmentally sustainable world for all children."
UN Secretary General Ban Ki Moon.
Profile Cards. Young people's voices.
Our funders