Description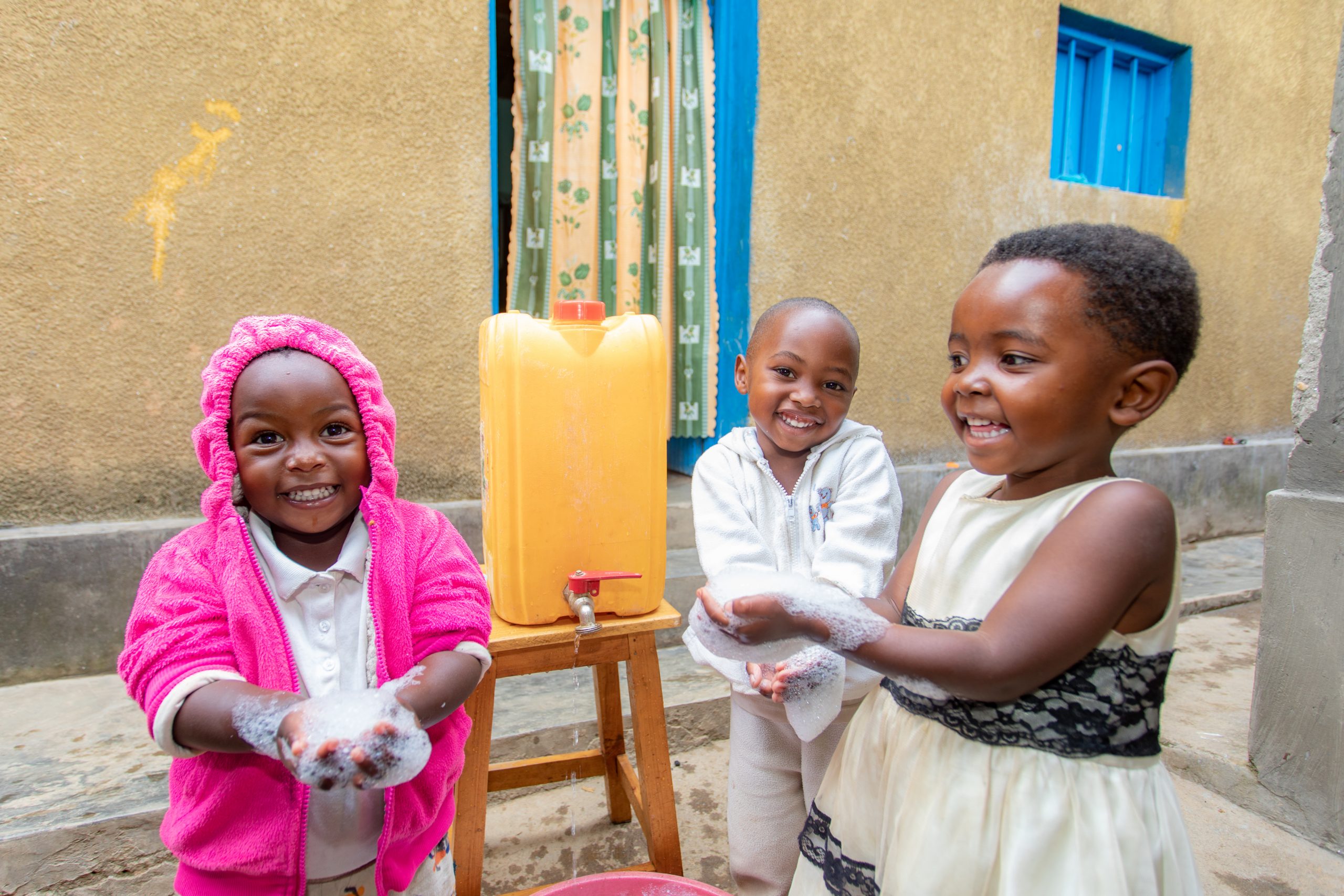 Theodette (3), along with her 4-year-old friends Yves (center), and Shania (right) wash their hands with soap and clean water provided by UNICEF in a home-based care facility in Rwanda. Learning how to wash their hands is crucial for their survival.
UNICEF teaches parents about sensory stimulation, child development and nutrition. With this knowledge, parents are equipped to treat and nurture their growing children at home and within their communities.
Today, at least one in three children is not growing well because of malnutrition and every single day children are dying from a range of diseases that we can prevent and treat.