Your Donations Help Children
It is only because of support from people like you that UNICEF can continue our work on the ground, in the hard to reach areas of Syria and in the refugee camps in surrounding countries.
Your donation means everything. We are funded entirely by voluntary contributions. By giving today you will be helping to provide vulnerable children with the life-saving supplies they urgently need.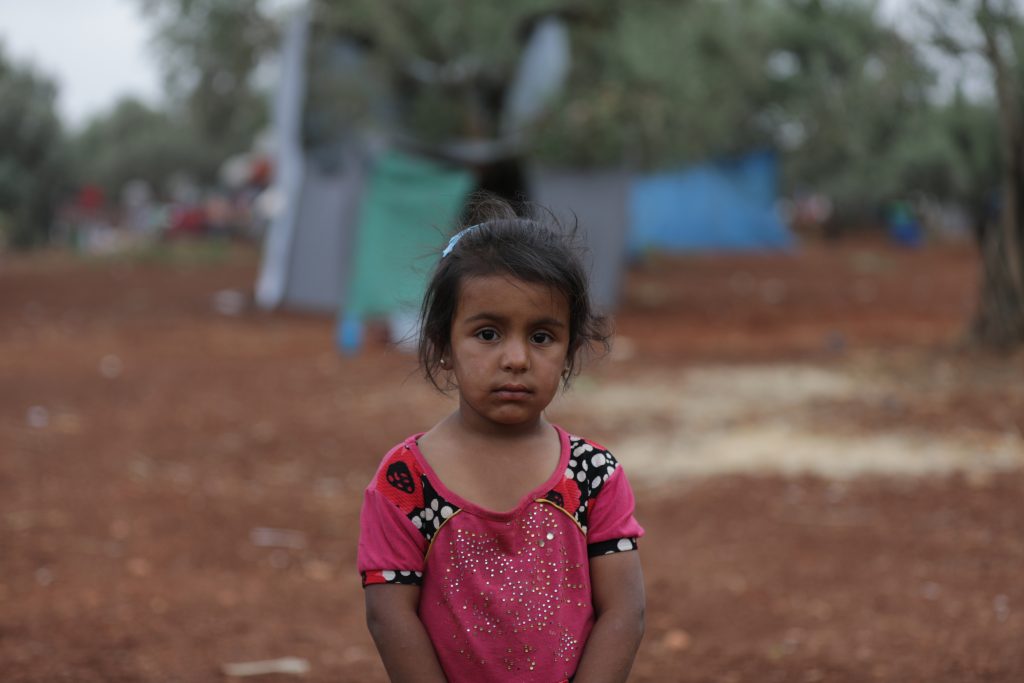 Five-year-old Siba is spending the night in a makeshift camp after violence forced her and her family to flee their home. They are now sheltering in olive groves with nothing more than blankets and bedsheets hung from olive trees to protect them for the elements.
For a child like Sioba, feeling violence and war there is no comfort of home, no safety in familiar surroundings and no basic supplies. Your support today can help provide life-saving emergency food, clean water, and safe shelter for a child like Siba. 
The difference you can make to a child's life in Syria;
€100 could help provide enough essential medicine to treat twelve sick and injured children.
€75 can help provide clean water and emergency food for five children.
€50 can buy thermal blankets to keep ten Syrian children warm.
Other Ways to Donate
You can make a donation by phone, you can reach us on 01 878 3000, our office hours are Monday to Friday 09:00 – 18:00.
You can send your donation by post to
Freepost;
UNICEF Ireland,
33 Lower Ormond Quay,
Dublin D01 R283.
You can help us reach more children affected by the conflict. Please donate today and help us protect children. 
In the unlikely event that the funds raised exceed UNICEF's funding requirements for this appeal, your donation will be directed to where the need is greatest.