Hunger and Child Malnutrition in Africa
Right now, in countries like South Sudan, Niger and Mozambique, millions of children are struggling to survive.
Every morning they wake up hungry and weak. Their limbs are unimaginably skinny, their eyes filled with sadness and their stomachs swollen.
Severe Acute Malnutrition is one of the leading causes of child and infant mortality in developing countries.
Malnourished children are extremely vulnerable to infection and disease. They can easily die from common illnesses like diarrhea, as their bodies are too weak to fight infection.
On top of that, poor sanitation and a lack of clean water can make them even more vulnerable to life-threatening diseases like cholera and malaria.
In South Sudan right now, the rainy season has made things worse. 600,000 people have been displaced as a result of unprecedented floods, making it even more difficult for families to provide food and water for their children.
Mozambique is still recovering from the devastating effects of Cyclone Idai and Kenneth. Even before the current emergency, almost one in every two children under the age of five were chronically malnourished or stunted.
Right now in Niger, the country is preparing for a spike in malnutrition and malaria cases. Flooding, caused by heavy rains, has affected more than 280,000 people, many of whom are children in urgent need of aid.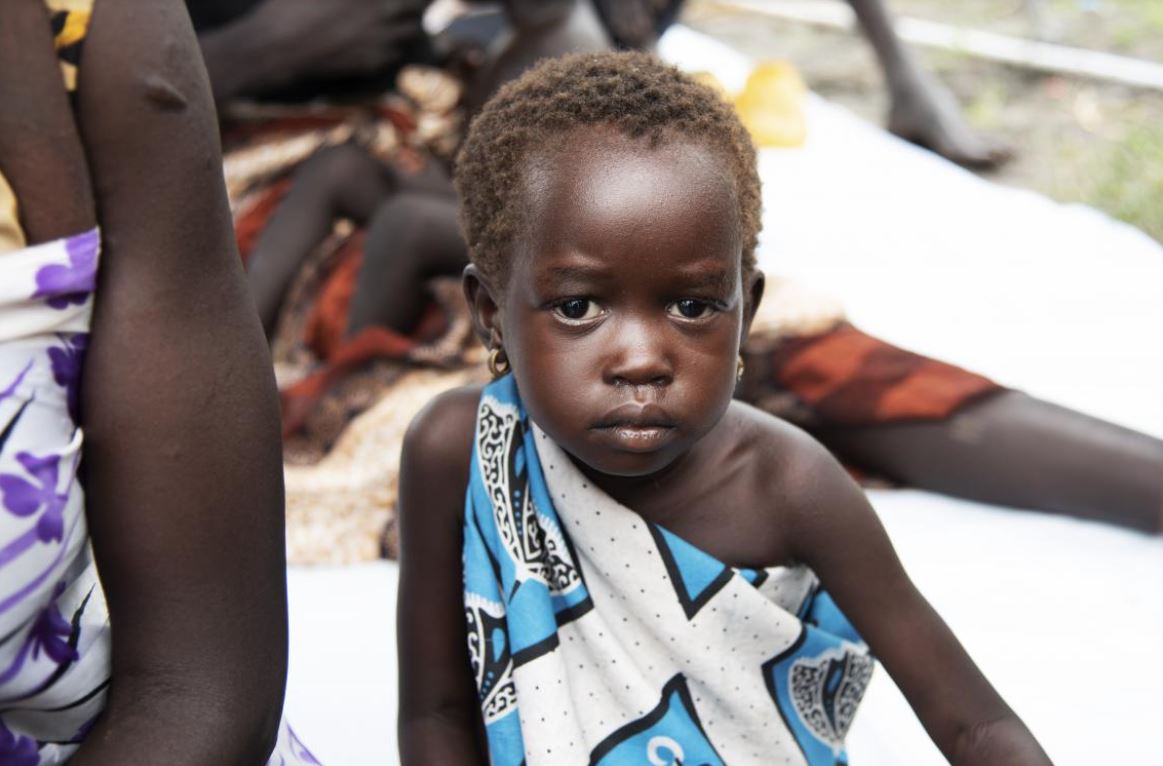 Four-year-old Koli at a UNICEF supported health care centre in Pibor. She has been tested positive to Malaria and she is suffering from Severe Acute Malnutrition.