Every day countless children around the world struggle to survive.
Disease and hunger cause the deaths of millions of the children each year, but these deaths are preventable.
By becoming a UNICEF Global Parent you can help children survive and thrive. Your monthly donation will be used to vaccinate, feed and educate the world's most vulnerable children.
Malnutrition 
Malnutrition is still the leading cause of death for children under five globally.
More than three million children die every year from malnutrition – that's one child every 10 seconds. 
War, conflict, natural disasters, climate change or economic inflation can all lead to food shortages and insecurity. War can affect food imports, floods or drought can destroy crops and inflation can cause increased prices, leaving families unable to afford even the most basic staples.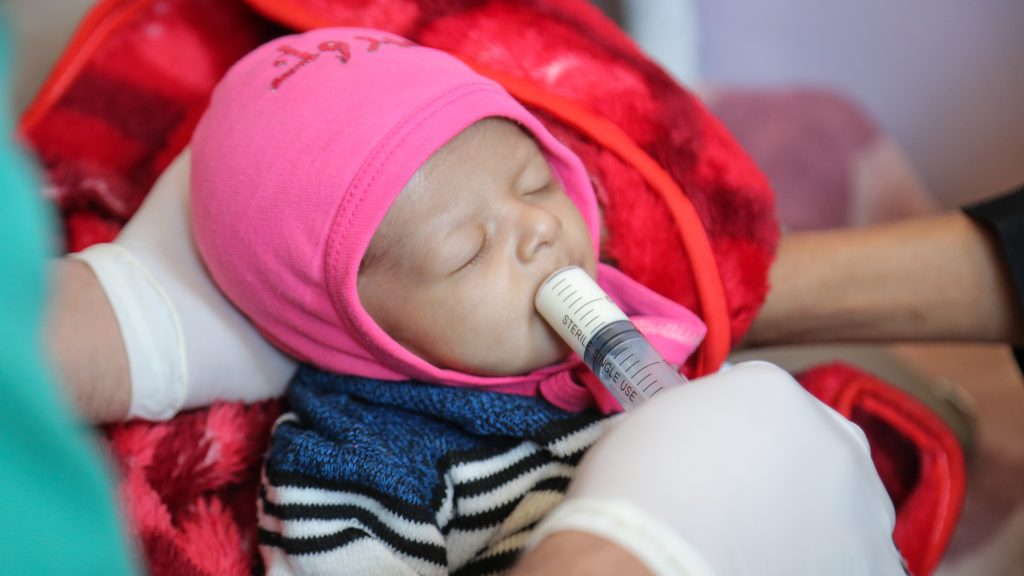 Malnutrition also reduces resistance to disease and leaves children vulnerable to infections from common childhood illnesses like diarrhoea or tummy bugs. Many children die from these everyday infections, because their hungry bodies simply don't have the energy to fight the illness. 
Severe Acute Malnutrition in children is particularly dangerous and can have a life-long impact on their health. Developmental delays and stunting are just some of the side-effects of malnutrition. Around the world there are more than 150 million stunted children, children who have failed to grow physically and develop mentally because of malnutrition.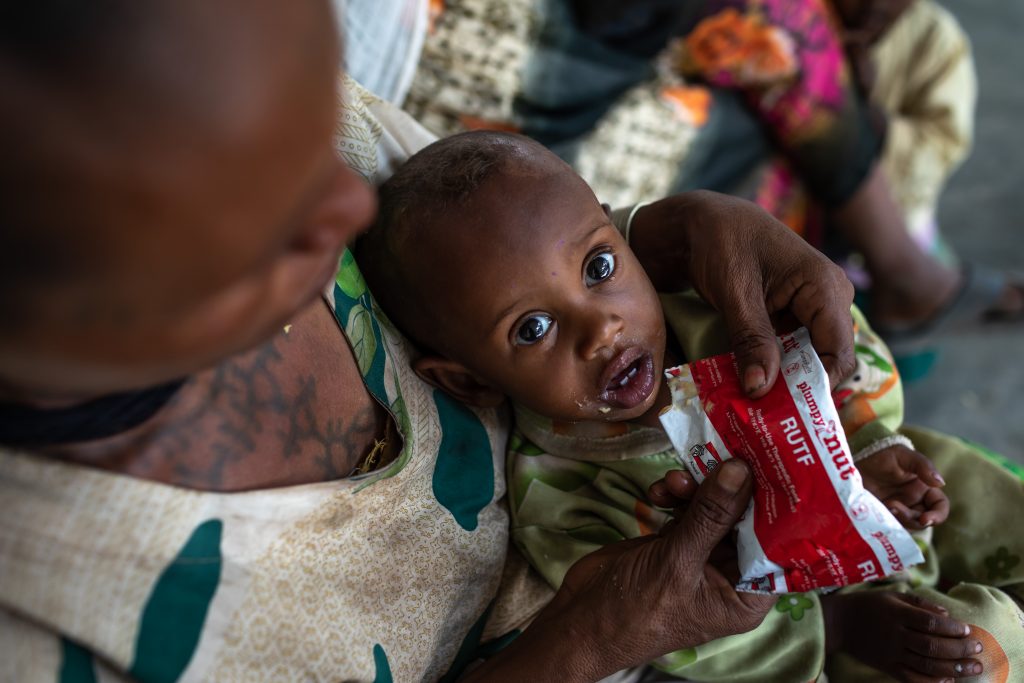 Today COVID-19 has disrupted food supply chains, leaving millions at risk of hunger. War in Yemen has practically halted the importation of food, while inflation has left families unable to afford basics like bread or rice. 
Right now half of all children under the age of five in Yemen are malnourished. Millions of children are starving, health systems are collapsing, medicine, clean water and food are all in short supply.