Maternal and Infant Mortality in Yemen
No mother should die giving birth to her baby, but that's what happened to Ali's mother, Khaizaran.
Ali was loved long before he was born but his mother never got to hold or nurse him. She never got to sing him a lullaby or tell him how much she loved him.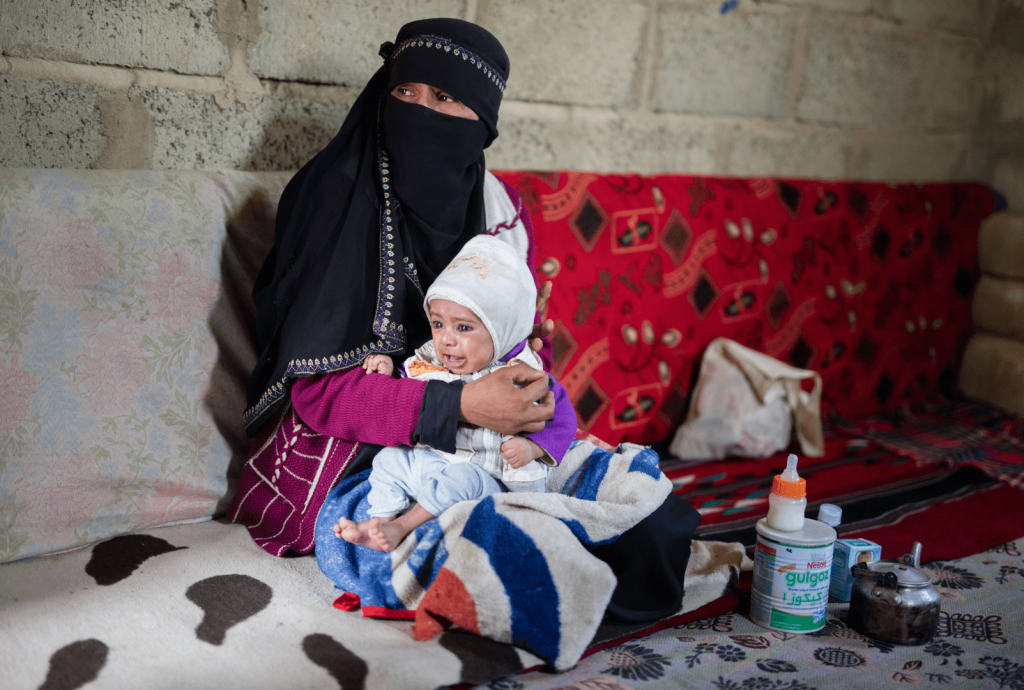 Ali's grandmother taking care of him after the death of his mother. Yemen | 2019 | Alahmadi
For Ali, if he survives, every birthday will be a reminder of the day he lost his mother.
Women and babies like Khaizaran and Ali in remote communities are dying because they can't reach help in time.
When Khaizaran's labour pains began, there was no question of her going to hospital. The nearest one was hours away and she and her husband couldn't afford the taxi fare to get her there.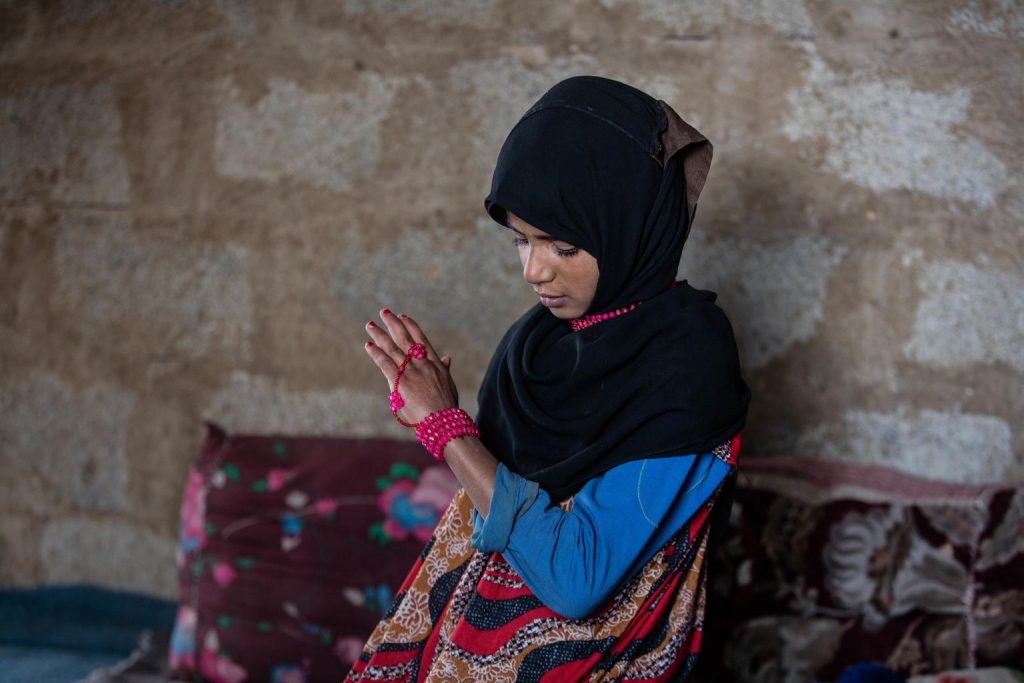 10-year-old Emarat wearing the bracelet of her late mother, Khaizaran. Yemen | 2019 | Alahmadi 
There was no one to help them in their village either. There was no trained midwife, no doctor's surgery or health centre.
Yet if more villages had a trained Community Midwife equipped with the proper tools to deliver babies safely, this tragedy would not have to happen at all.