How Will My Donation Help Children?
UNICEF is on the ground working around the clock to protect children in Yemen.
Since the start of the crisis, we have helped to reach more than 4 million children with over 3,000 tonnes of life-saving supplies, including emergency food, safe drinking water and health care supplies.
We need to do more. As the situation gets worse more and more children need our help.
We simply don't have enough funds to reach every child in urgent need. We need to act now before it's too late.
With your help we can continue to provide essential life-saving supplies to the children who need it the most Please make a donation today.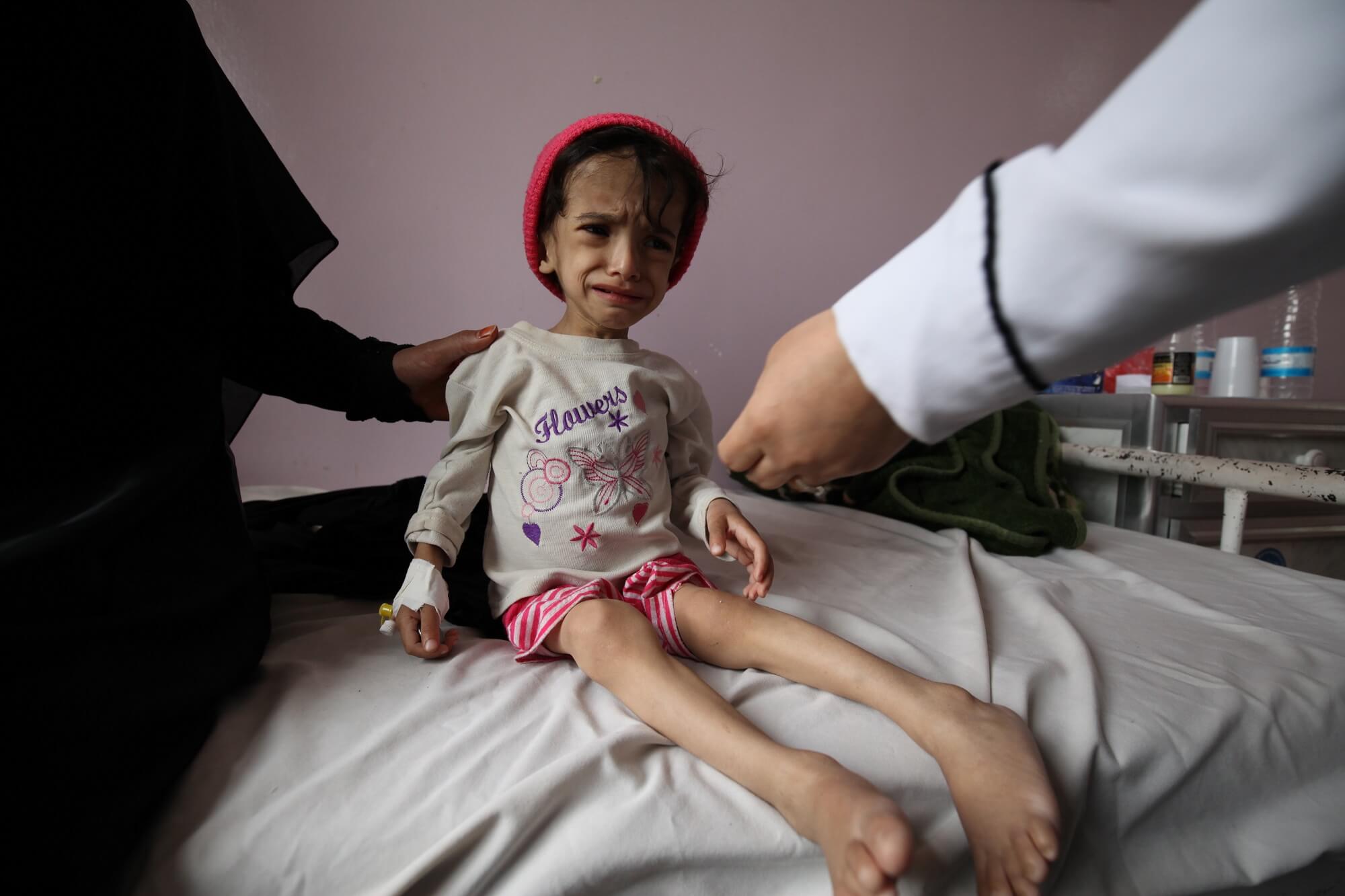 Hanadi (2) is suffering from severe acute malnutrition. When she arrived at the UNICEF-supported hospital, she was exhausted and in pain. Your donation can sure she receives the life-saving care needed to survive.