UNICEF Ireland Executive Director comments on latest developments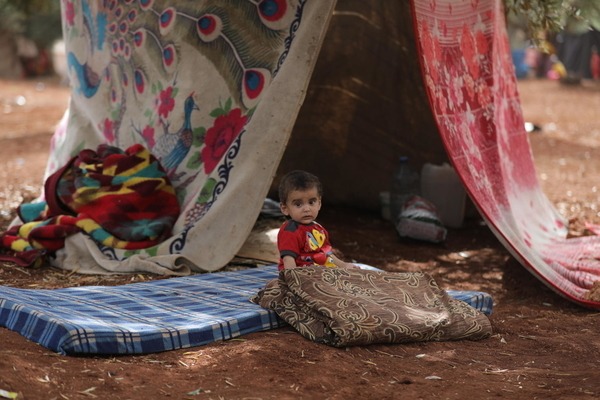 DUBLIN 10 October 2019 – As violence escalates in North East Syria, children face death, injury and displacement.
UNICEF teams on the ground are ready to respond with lifesaving assistance, along with partners.
Children suffer
In conflict, children suffer first and most. Parties to the conflict in the North East, and across Syria, must protect children. Children bear no responsibility for war.
UNICEF Ireland Executive Director Peter Power said: "Latest developments in North East Syria are of grave concern. All parties must protect children and the civilian infrastructure on which they depend, in accordance with international human rights and humanitarian law.
"Any military escalation in North East Syria would have dramatic consequences on the ability of humanitarian actors to provide assistance and protection to thousands of vulnerable children.
UNICEF Global's Executive Director Henrietta Fore has said: "As we have said time and time again, the only solution to this conflict is through political means. All parties must exercise maximum restraint in the use of force."
Five million children in need
Five million children are in need in Syria. The UN's children's agency has been on the ground there since before conflict began eight years ago. UNICEF programmes are feeding, nursing, protecting and educating Syrian children right now, both at home, and in the countries they have been displaced to.
Mr Power continued: "I have seen the full eight years of this war drag out during my time with UNICEF. It is difficult to accept that we are still talking about the need to protect children as new areas of conflict open up. This remains one of the world's worst humanitarian crises."
Dire situation
The situation for children in Syria is already dire. Prior to recent developments, UNICEF had planned to offer humanitarian assistance to 2.4 million children in Syria this year.
UNICEF also has a particular expertise in the provision of water and water infrastructure. The organisation will give 3.7 million people access to improved water supply this year. Water is often used as a weapon of war because it is essential for human life to survive. That is why UNICEF is also calling for infrastructure to be protected as violence escalates.
Funding requirements for 2019 are estimated to be almost $300 million. The agency is now calling for renewed commitment to funding the crisis in Syria as fears for children there grow.
ENDS
###
Notes for editors:
Get more information about UNICEF's programmes in Syria.
About UNICEF
UNICEF works in the world's toughest places, to reach the world's most disadvantaged children. Across more than 190 countries and territories, we work for every child, everywhere, to build a better world for everyone.
For more information about UNICEF and its work, visit our website.
Follow us on Twitter and Facebook
For more information, please contact:
Aedín Donnelly, Communications and Media Manager for UNICEF Ireland | aedin@unicef.ie | Tel: +353 1 809 0266 | Mob: +353 85 1395272