Fighting Hunger and Preventing Famine
The conflict in Yemen has pushed families further into poverty. With little income parents are struggling to afford food. An estimated 80% of the population are now in debt and are struggling to pay for food, water, transportation and vital health services, with devastating consequences to children's health.
Right now, 2.2 million are acutely malnourished, that's half of all children under the age of five. More than 500,000 children are suffering from the most visible and dangerous form of undernutrition – Severe Acute Malnutrition (SAM). These children need urgent lifesaving treatment to survive.
With your support, we can continue to scale up our response to Yemen's hunger crisis. Together we can work to admit and treat children suffering with SAM, by sending urgently needed life-saving supplies like therapeutic food. We can work to keep health centres open and millions of malnourished children with micronutrient supplements.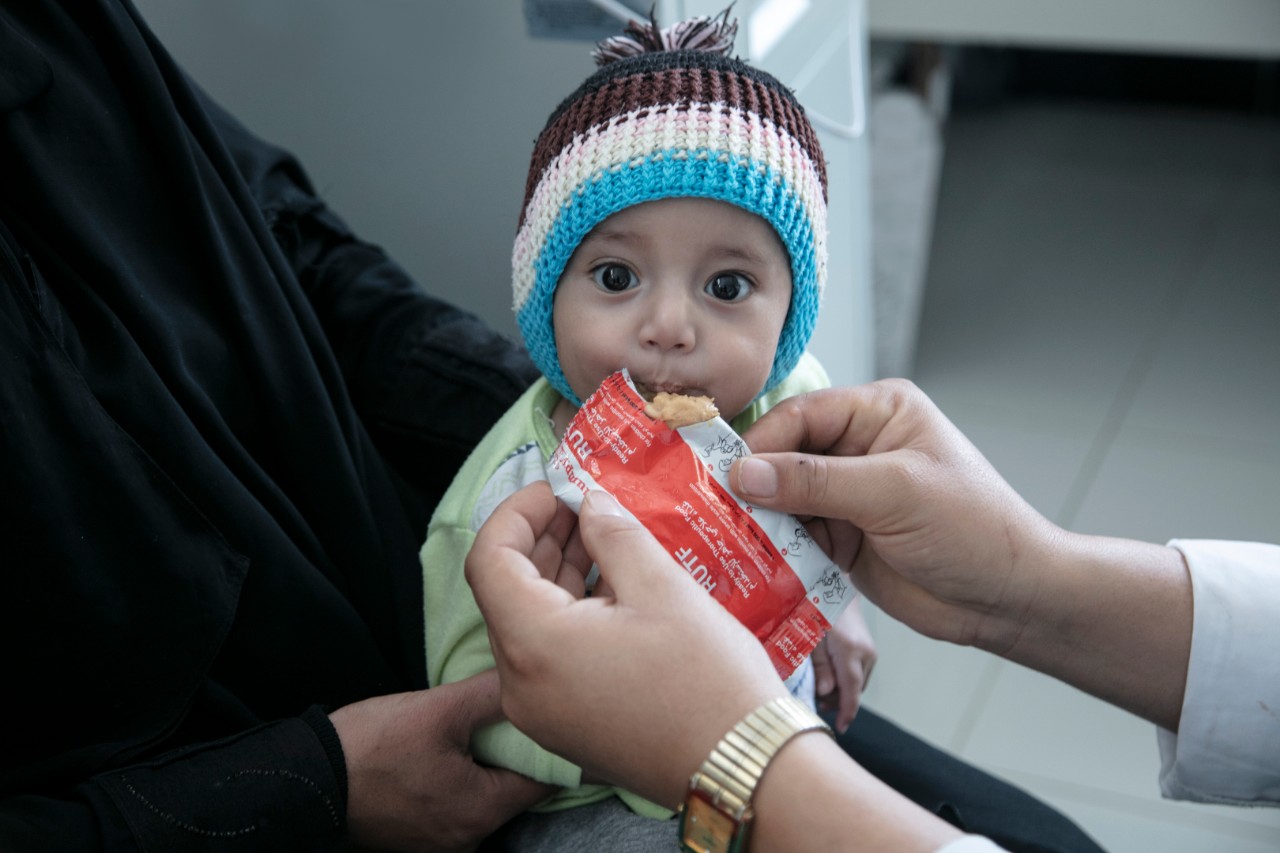 7-month Moheb is treated for malnutrition using a specialy fortified therapeutic food. He has been in the hospital for three days. With the right help and support, he will have the chance to recover. Alghrabi, Yemen, 2020