Yemen is one of the most terrifying places in the world to be a child.
Children are bearing the brunt of a brutal armed conflict which escalated in March 2015 and shows no sign of a resolution. Scores of children are dying every month, while those who survive live in constant fear of being killed.
Since the escalation of fighting, basic services have been decimated. Food, medicine and water are all in short supply.
More than 11 million children are in need of urgent humanitarian assistance.
Hanadi's Story
Hanadi was two and a half when she was admitted to the UNICEF supported children's ward at Sabeen hospital in Sana'a, Yemen's capital city.
She was suffering from violent diarrhoea and vomiting and was extremely malnourished. She weighed just seven kilos.
With no wage coming in since Hanadi's father was injured in an accident at work, and fierce fighting cutting off supply routes, the family had been surviving on handouts from neighbours and on bread whenever they could find it.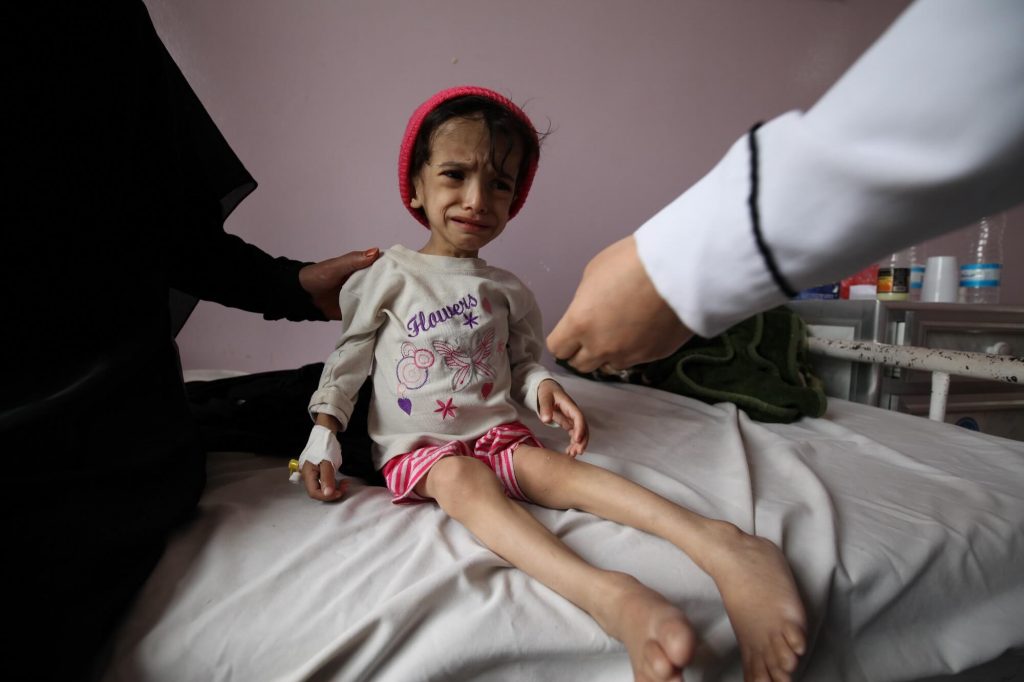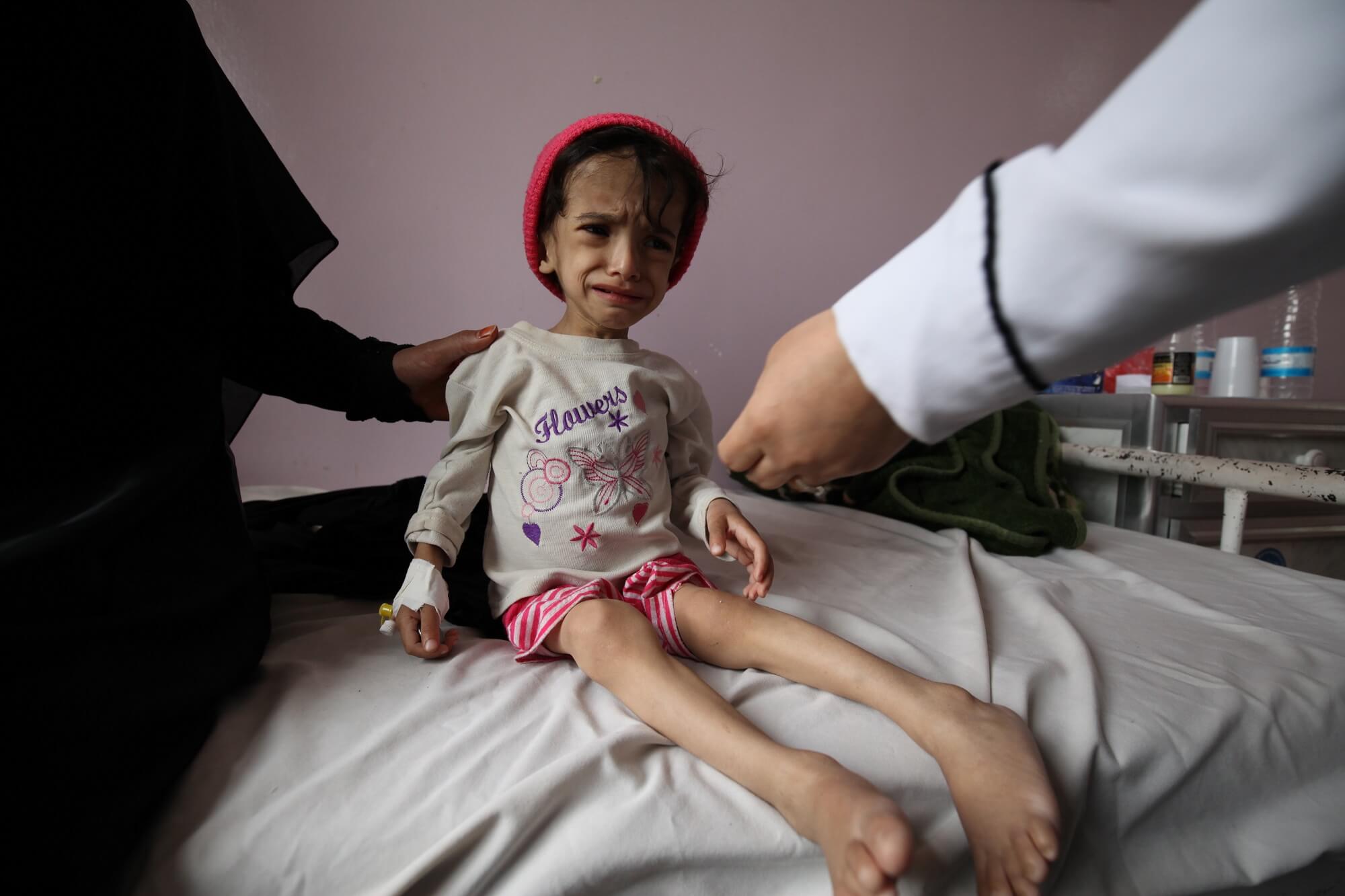 Without adequate food the little girl became severely malnourished, she was shockingly thin and so dehydrated she couldn't walk.
"It is already very hard for us especially with my husband's condition, living on charity every day, now I'm here alone with my daughter while the country is on fire." Hanadi's mother told us.