How Your Donations Help Children
Rimas, is five and a half years old, which is almost as old as the place she calls home –Za'atari Refugee Camp.
Born in Za'atari Refugee Camp, Rimas belongs to the first generation of children who know nothing but life inside the camp. Currently there are over 44,000 children leaving in the camp.
Fatima, Rimas' mother, explains the difficult journey the family had to make from Syria, while she was pregnant with Rimas.
"We walked the last few miles to the border. It was difficult with the bags and the baby inside me," explains Fatima.
"It was about two and a half months before the due date. She was very small and thin. Many people said she would not survive.
"Thank God, five years later, Rimas has grown up to become such a sweet girl," says her proud mother."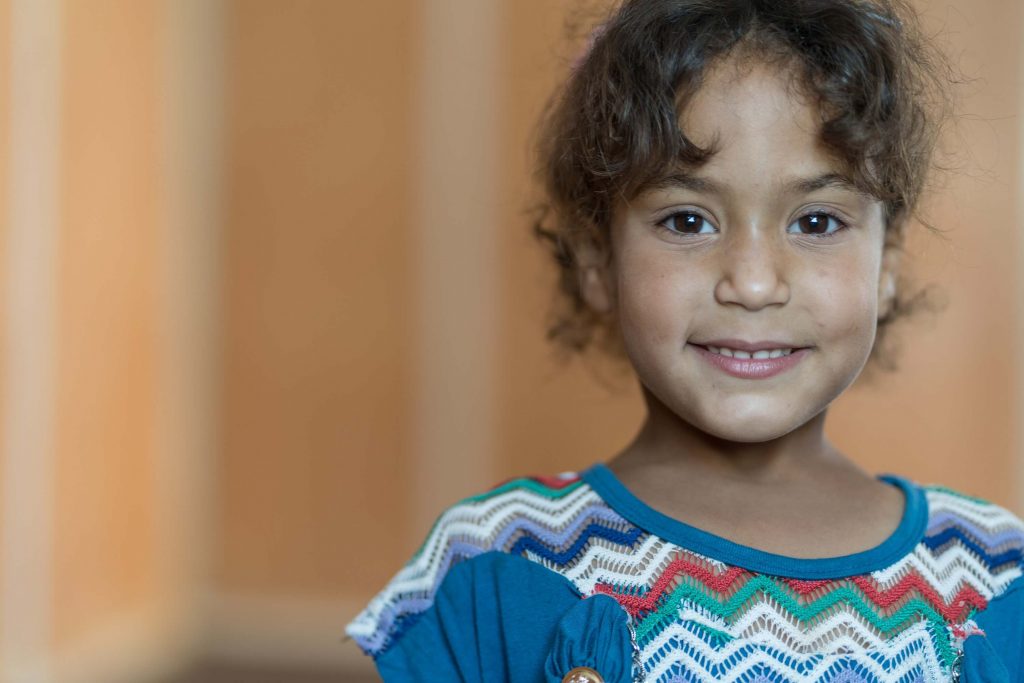 Rimas (5 and a half years old) waits to register for Kindergarten
Today Rimas is registering for Kindergarten in a UNICEF-supported school. Despite everything, Rima's mother is committed to her children's education.
"I want them to continue education till they finish university, I want them to be educated, because when there is no education people would have nothing.
"Many people in Syria are gone, including doctors and teachers. And the new generation is not getting the education they need and that is sad. The key to a good education is to start early with the children so they can start learning from a young age.
"I told Rimas that we needed to go and register her in Kindergarten. Her response was 'Really Mom? Let's go!'"
Rimas gives her first day in Kindergarten a big 'thumbs up'. "They teach us everything here, like the alphabet, and we get to play. And they teach us how to say 'Meow'! Meow! Meow!"
Rimas already has big dreams for her future and she knows how to achieve them. "If I want to become a doctor, we must start studying."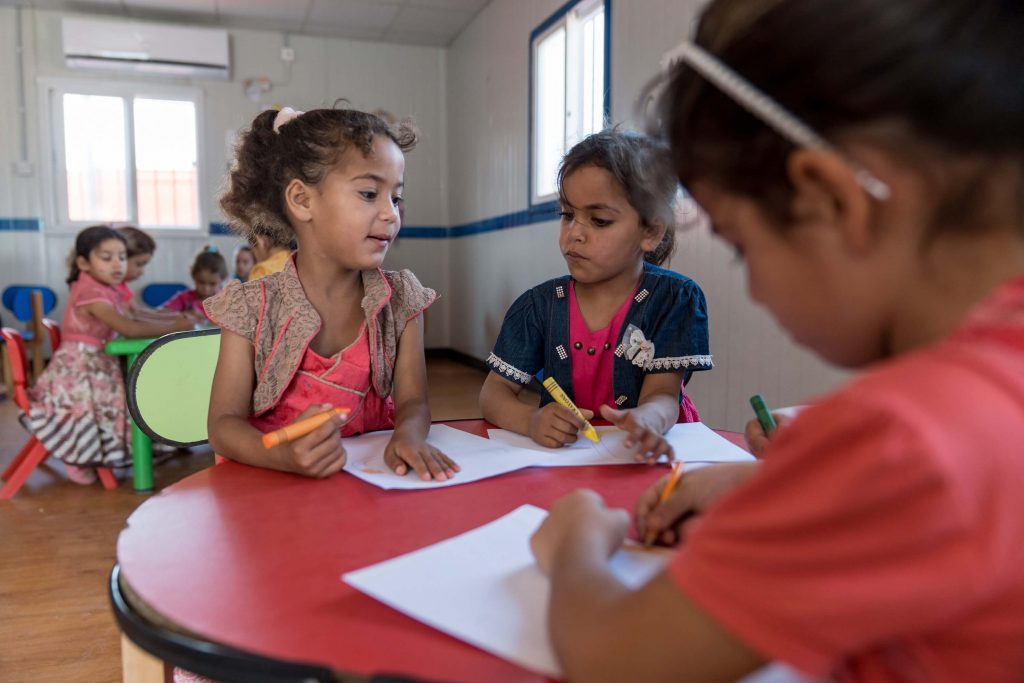 Rimas attends Kindergarten with her friends
It's thanks to your donation, that Rimas can attend Kindergarten and begin her education. Currently, 1,100 children are attending Kindergarten in Za'atari but more than 80 per cent of children aged 4 and 5 years in the camp have no access to school.
At least 48 new classrooms are needed to ensure every child can have the best start to their education.
UNICEF has been on the ground in Za'atari Refugee Camp since it opened in 2012, providing WASH, protection, education, health and nutrition, youth and adolescent services and social protection for the over 44,000 children who live there and their families.