Your Charitable Trust
or Foundation
Your Charitable Trust or Foundation
We believe together is better, and that the efforts of many different communities uniting for one cause is the solution to a better future.  
If you are a charitable trust or foundation looking to partner with UNICEF, we want to hear from you.
Thanks to our joint collaborations with various trusts, we have managed to carry out a number of life-changing projects campaigning for better children's rights. Our WASH programme is but one.
Our WASH programme
UNICEF is paving the way to exploring innovative ways to access water and ensure that every child benefits from a clean and safe environment.
We promote the use of improved sanitation and proper hygiene practices, and do so through our incredible WASH programme which works to build climate-resistant sanitation.
None of this would be possible if it were not for the impressive work carried out by charitable foundations worldwide. We are deeply grateful for the generosity of our partnering institutions.
With them, miracles have been achieved in saving and improving the livelihoods of children everywhere.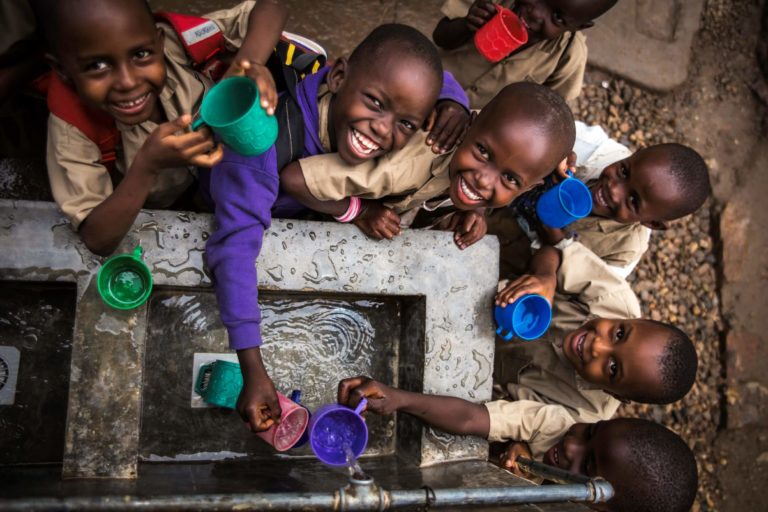 A clean water supply is vital for children and communities to flourish.
Our long-lasting alliance with the Cathal Ryan Trust
UNICEF Ireland is proud of our current charitable partnership with the Cathal Ryan Trust, with whom we have enjoyed a number of successful co-creations for helping children fulfill their potential.
A long and fruitful collaboration, in 2014 UNICEF and the Cathal Ryan Trust spent four years creating transformative change for communities affected by conflict in North Sri Lanka. The Cathal Ryan Trust then went on to invest in child protection measures and helped set up a number of small businesses.
Since then, the Trust has gone on to invest €3.5 million in the UNICEF youth empowerment scheme in South Africa; working endlessly to support vulnerable young people make the transition to adulthood.
What are the benefits of partnering with UNICEF?
Our charitable partnerships are mutually exclusive and guarantee trust and teamwork towards a better future for children.
Charitable Impact:

As a UNICEF charitable foundation, you will, therefore, be instrumental in catalysing policy change to protect child rights.

Profile and Recognition: 

Build your charitable trust's profile through association with a world leading organisation for children's rights. We are also represented with a number of UNICEF ambassadors.

High-Quality Expertise: 

You will receive unrivalled expertise about funding initiatives, and we will offer support in raising awareness for your charity or project.

Media Relations: 

Your charity will benefit from excellent Comms and PR campaigns to help bolster your profile.

Working with a Global Organisation:

Working with an influential actor like UNICEF Ireland means that we can act as a global conduit between your charity and global initiatives.

Opportunities for Networking and Shared Learning: 

Collaborating with UNICEF means that you will receive opportunities for networking, co-creation and shared learning, and will receive advice regarding media relations from a global organisation.  
Collaborate with UNICEF Ireland
If you would like to find out more information about getting involved with UNICEF Ireland, please contact Donna Marie:
Donna Marie O'Donovan, Head of Philanthropy; (01) 878 3000 or email donna.marie@unicef.ie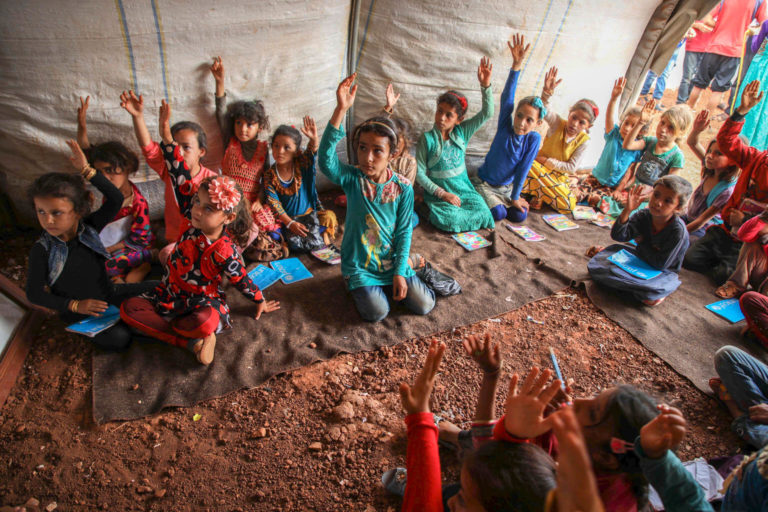 Children attend school in a Syrian refugee camp

Stay informed
Add value to your inbox!
Sign up to keep up to date on what's going on around the world.