At least 80,000 children flee their homes due to recent violence in northeast Syria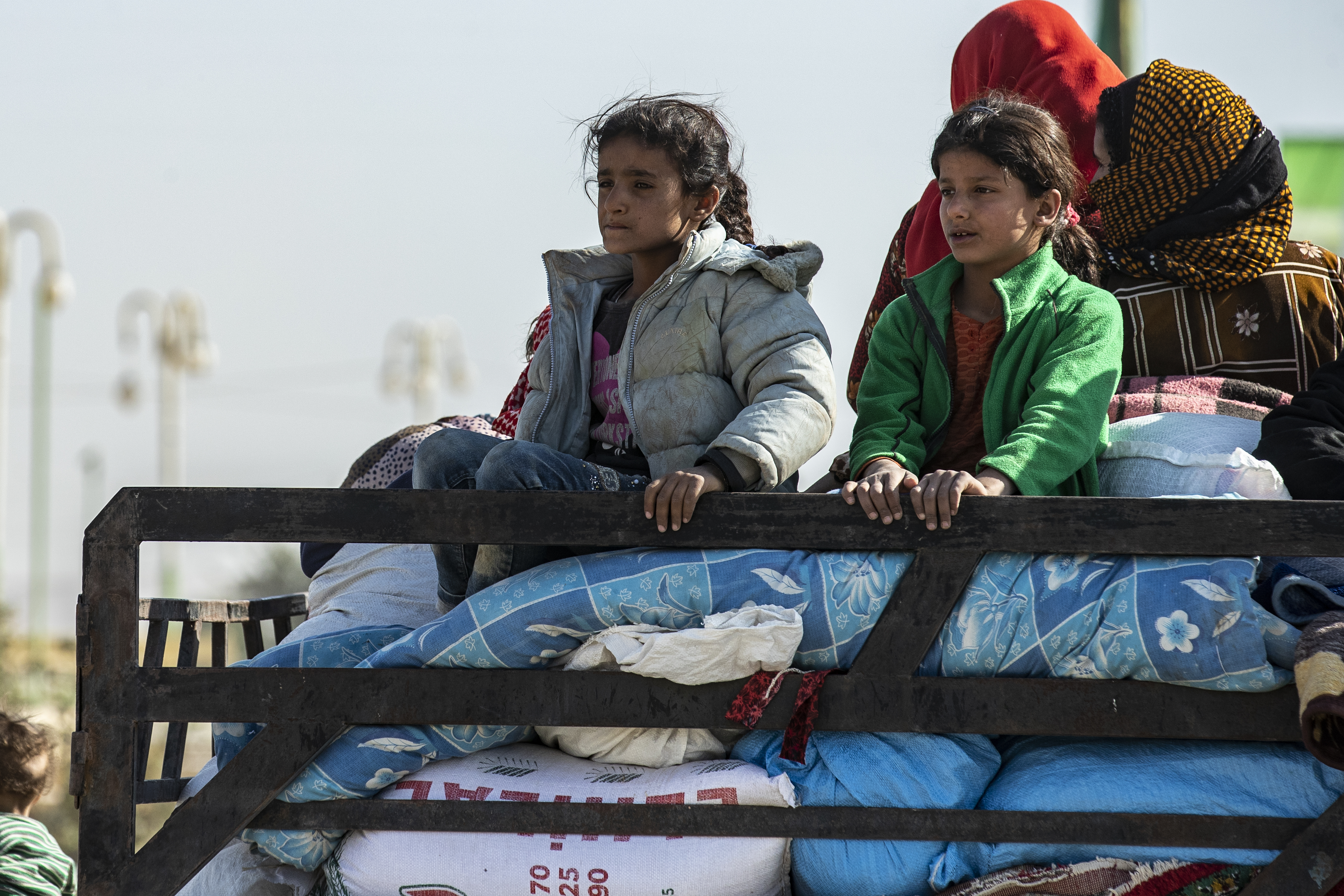 DUBLIN/AMMAN 25 October 2019 – UNICEF and partners have provided polio and measles vaccines for nearly 232,000 children under the age of five in Al-Hasakeh governorate, northeast of Syria, including in collective shelters and camps such as Al-Hol and A'reesha.
In less than two weeks, at least 80,000 children have been forced to flee their homes in the latest wave of violence in northeastern Syria.
Meanwhile, nearly 4,000 children fled violence to Iraq. They crossed Syria's borders into the Kurdistan Region of Iraq via the Sahela and Al-Waleed border crossings and are now in Bardarash camp in Dohuk, north of Iraq. UNICEF-supported teams are at the border, working with partners to vaccinate children against polio and measles. To date, 2,790 children have been vaccinated against polio and 2,595 children have been vaccinated against measles.
"Nearly nine years of war have caused vaccination levels among children in Syria to plummet from 80 per cent pre-conflict to less than 50 percent," said Ted Chaiban, UNICEF Regional Director for the Middle East and North Africa. "Reaching children who are at high risk for diseases including measles and polio is critical", he added.
In 2013, a polio outbreak, the first in 14 years, paralysed 36 children in Syria and another two were paralysed in Iraq the following year. In response, UNICEF (with partners) launched the largest ever polio vaccination campaign in the history of the region to reach more than 25 million children in seven countries, multiple times. No new cases of wild poliovirus have been reported in these countries since then.
ENDS
###
Notes for editors:
World Polio Day is marked around the world every year on 24 October.
About UNICEF
UNICEF works in the world's toughest places, to reach the world's most disadvantaged children. Across more than 190 countries and territories, we work for every child, everywhere, to build a better world for everyone.
For more information about UNICEF and its work, visit our website.
Follow us on Twitter and Facebook
For more information, please contact:
Aedín Donnelly, Communications and Media Manager for UNICEF Ireland | aedin@unicef.ie | Tel: +353 1 809 0266 | Mob: +353 85 1395272
Juliette Touma, UNICEF MENA, +962 798 674 628, jtouma@unicef.org
Tamara Kummer, UNICEF MENA, +962 797 588 550, tkummer@unicef.org
Salam Al-Janabi, UNICEF Syria, +963 950 044 371, sabdulmunem@unicef.org
Laila Ali, UNICEF Iraq, +964 780 925 8542, laali@unicef.org