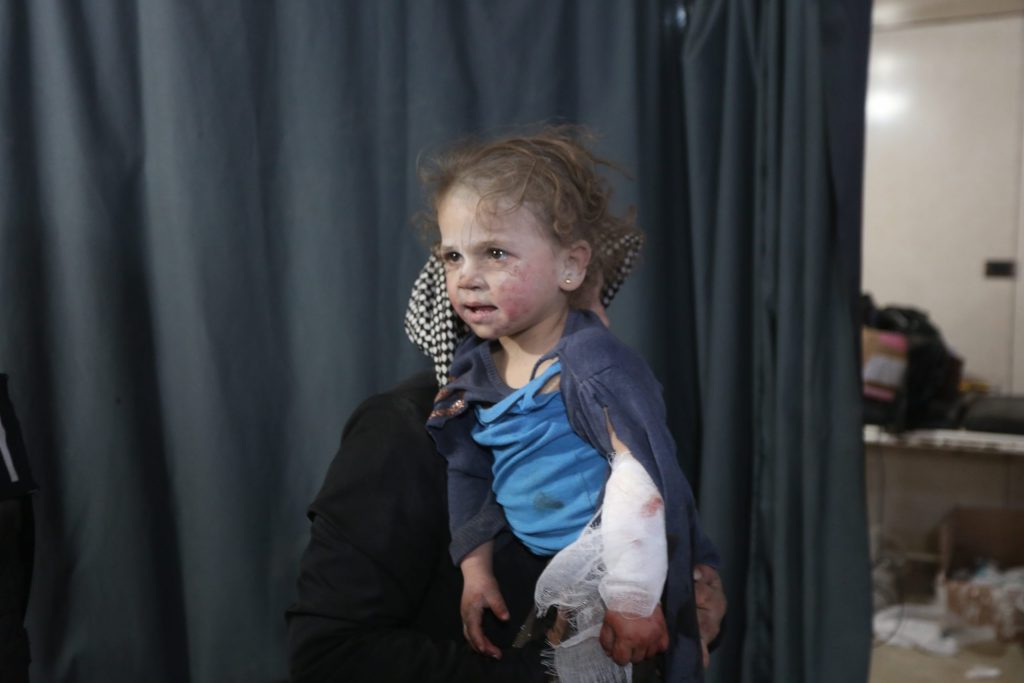 STATEMENT
Statement attributable to Ted Chaiban, UNICEF Regional Director for the Middle East and North Africa
UNICEF spokespeople in the region are available for interview
Multimedia materials are available here

AMMAN/DUBLIN, 27 February 2020 – "Once again we are shocked at a wave of unrelenting violence that saw at least nine children and three teachers killed as 10 schools and kindergartens came under attack yesterday in Idlib, in the northwest of Syria.
"At least four of the schools were supported by UNICEF's partners. There are reports that as many as 40 women and children were injured in these attacks.
"These attacks come at a time when increased violence in the north of Syria has forced more than half a million children to flee. Nearly 280,000 children have had their education interrupted as a result. At least 180 schools in the area are non-operational, because they were damaged, destroyed or are sheltering displaced families.
"We strongly condemn the killing and maiming of children and teachers. Schools and other education facilities are a sanctuary for children. Attacking them is a grave violation of children's rights.
"All parties to the conflict in Syria must protect children and stop attacks on civilian facilities that provide for them, including schools."
#####
Notes for Editors:
Background on the situation in northwest Syria
UNICEF estimates that up to 8 million children are in need of humanitarian support.
Around 900,000 people, including more than half a million children(540,000), were forced to flee since 1 December 2019. Every single day, on average, at least 6,500 children getting displaced.
More than 80 percent of those newly displaced are women and children.
At least 28 children have been verified killed and 49 children verified injured in the northwest in only the first month of the year.
The education of 280,000 school-aged children has been interrupted due to toongoing displacement and the violence.
180 schools are out of operation because they were either destroyed, damaged or are sheltering displaced families
At least 72 health facilities have suspended services due to the violence.
About UNICEF
UNICEF works in some of the world's toughest places, to reach the world's most disadvantaged children. Across 190 countries and territories, we work for every child, everywhere, to build a better world for everyone.
Follow UNICEF on Twitter and Facebook
Contacts
Danny Smits, UNICEF Ireland, +353 87 1308070, danny@unicef.ie