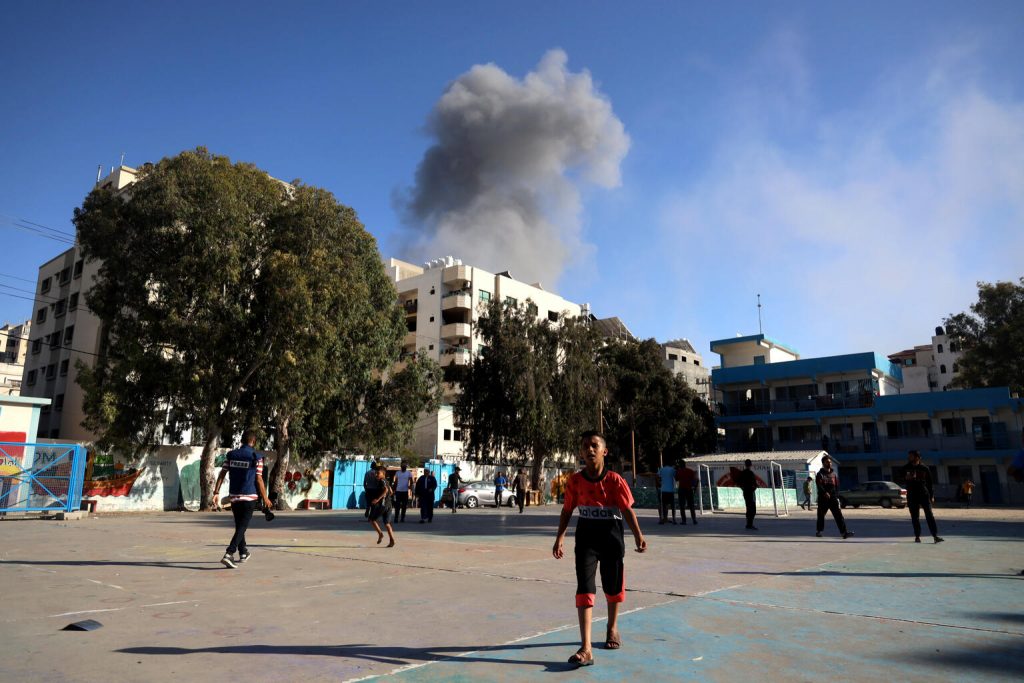 Updated 16.25 DUBLIN, 17 MAY 2021 – "I am deeply saddened by the recent loss of young lives, and all lives, in the Israeli-Palestinian conflict. Entire families have been wiped out in a darkly familiar scenes. 
"I stand with the Government and Minister Simon Coveney, who yesteday called for an immediate cessation of violence and the International Community's rejection of events at the United Nations Security Council. 
"At least 58 children in the State of Palestine and 2 children in Israel have been killed. 
"I have seen for myself the horrific conditions in which people have been forced to live in Gaza over many years. It has often been described as the world's largest prison and I agree with that sentiment. The basic human rights of over 2 million people are not being respected. 
"I have also seen first-hand the critical importance of humanitarian assistance. Without this assistance the existing unjustified suffering would be immeasurably worse. UNICEF has been providing water and education in Gaza for many years under the most extreme of circumstances. The children of Gaza must not be abandoned. 
"Children represent our hope and the future. It seems all hope is being snuffed out as we watch in horror at the events unfolding in the State of Palestine and Israel. Also lost will be the innocence of children who have endured the trauma of an onslaught. 
"Violence, killing and hatred must stop. International human rights and humanitarian law must be upheld. Civilians and civilian infrastructure must be protected.  
"The only solution is a diplomatic solution – for the sake of all children and their future." 
ENDS
Photo: © UNICEF/El Baba
NOTE: Number of children killed updated from 55 to 58 at 16.25 Monday May 17th.
To donate to UNICEF Ireland's Gaza appeal, visit the appeal here.
###
Notes for editors:
For images: https://weshare.unicef.org/Folder/2AMZIFHENOKF
About UNICEF 
UNICEF works in the world's toughest places, to reach the world's most disadvantaged children. Across more than 190 countries and territories, we work for every child, everywhere, to build a better world for everyone. 
For more information about UNICEF, visit our website. Follow us on Twitter and Facebook
For more information, please contact:
Aedín Donnelly, Communications Manager, UNICEF Ireland, aedin@unicef.ie, Tel: 085 1395272