Battling Ebola in the DRC
Since August 2018, the Democratic Republic of Congo has been battling an Ebola outbreak – making it the tenth outbreak in the country since 1976.
Children represent a large number among the confirmed cases of Ebola in this outbreak throughout the provinces of North Kivu and Ituri, and so UNICEF's work has become all the more vital.
The response has been particularly challenging due to intense armed conflict and insecurity, however, UNICEF works tirelessly to help fight the spread of this deadly disease and reintegrate children that have been left behind.
From our work in the DRC, UNICEF has identified more than 400 children who have become orphaned or abandoned as a direct result of the Ebola outbreak.
Children who lose a parent due to Ebola are at risk of being stigmatized and isolated socially, alongside experiencing the grief of losing a loved one. Their wellbeing is our priority, alongside reducing the infection.
To make sure that all children are reached, we focus our efforts on improving water and sanitation, immunisation, nutrition and maternal care to improve the lives of young people in the most remote of areas.
We also focus our efforts on holistic psycho-social support and education to create a protective environment for young people.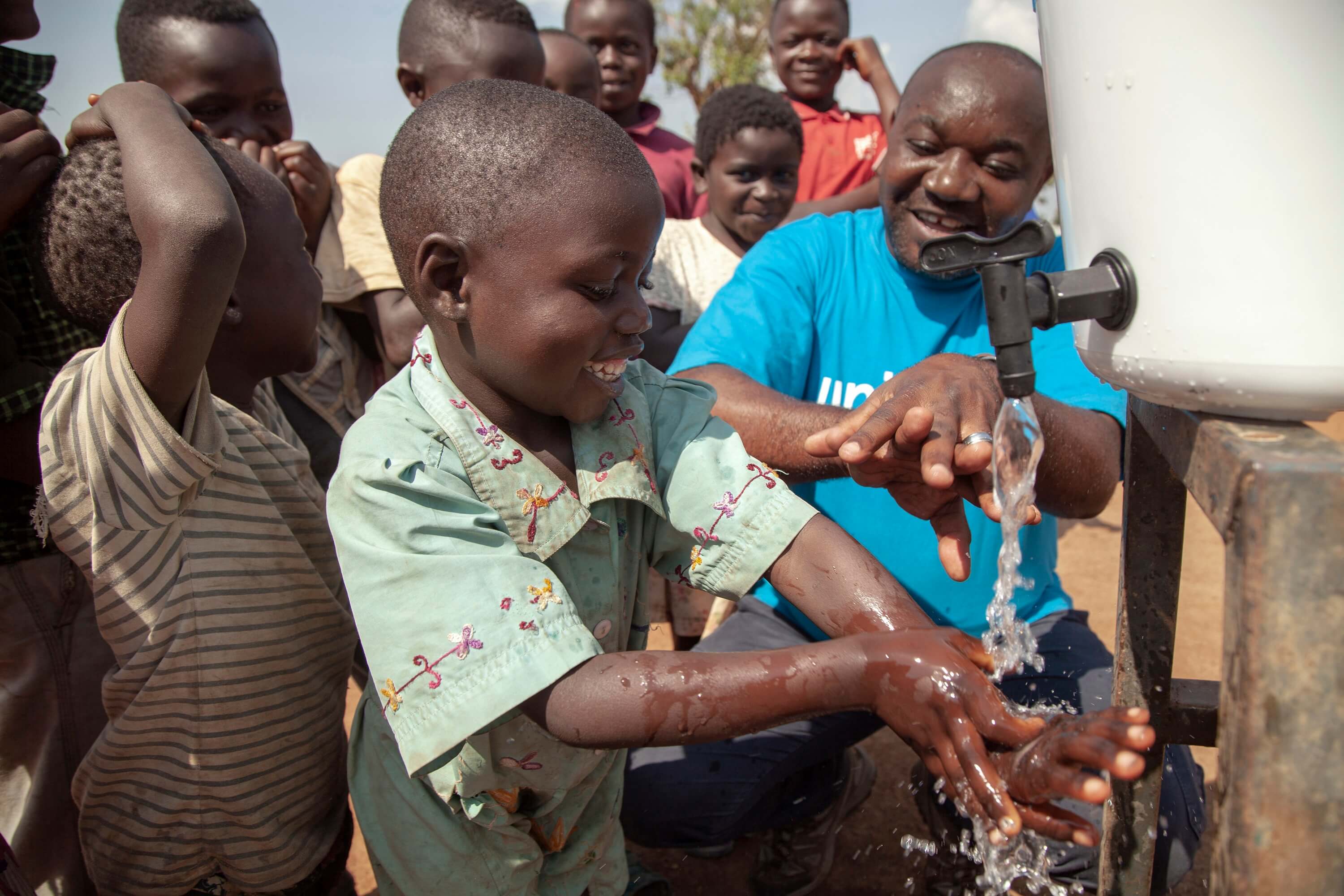 UNICEF's WASH Officer, demonstrates to children how to correctly wash their hands in order to prevent the spread of Ebola | DRC | 2018 | Naftalin