The year 2014 was a disastrous one for millions of children. From Gaza to Guinea, children were exposed to extreme violence, disease outbreaks or natural disasters at a scale like never before. More than 51 million children were forcibly displaced from their homes—the highest number ever.
For the first time in its history, UNICEF responded to five major emergencies simultaneously: in the Central African Republic, Syria, Iraq, South Sudan, and to the Ebola outbreak in West Africa, in addition to more than 280 other emergencies around the world. In August, UNICEF broke its record for the largest-ever monthly shipment of emergency supplies.
Despite unprecedented challenges, UNICEF and its partners celebrated big achievements, from eliminating polio in India to reducing the worldwide under-five child mortality rate to the lowest level ever.
Here's a look back at an eventful year. Let's make 2015 better for children.
Central African Republic
The deeply impoverished Central African Republic (CAR) has been mired in violence since December 2012. More than 625,000 people have been displaced because of the fighting—most of them women and children.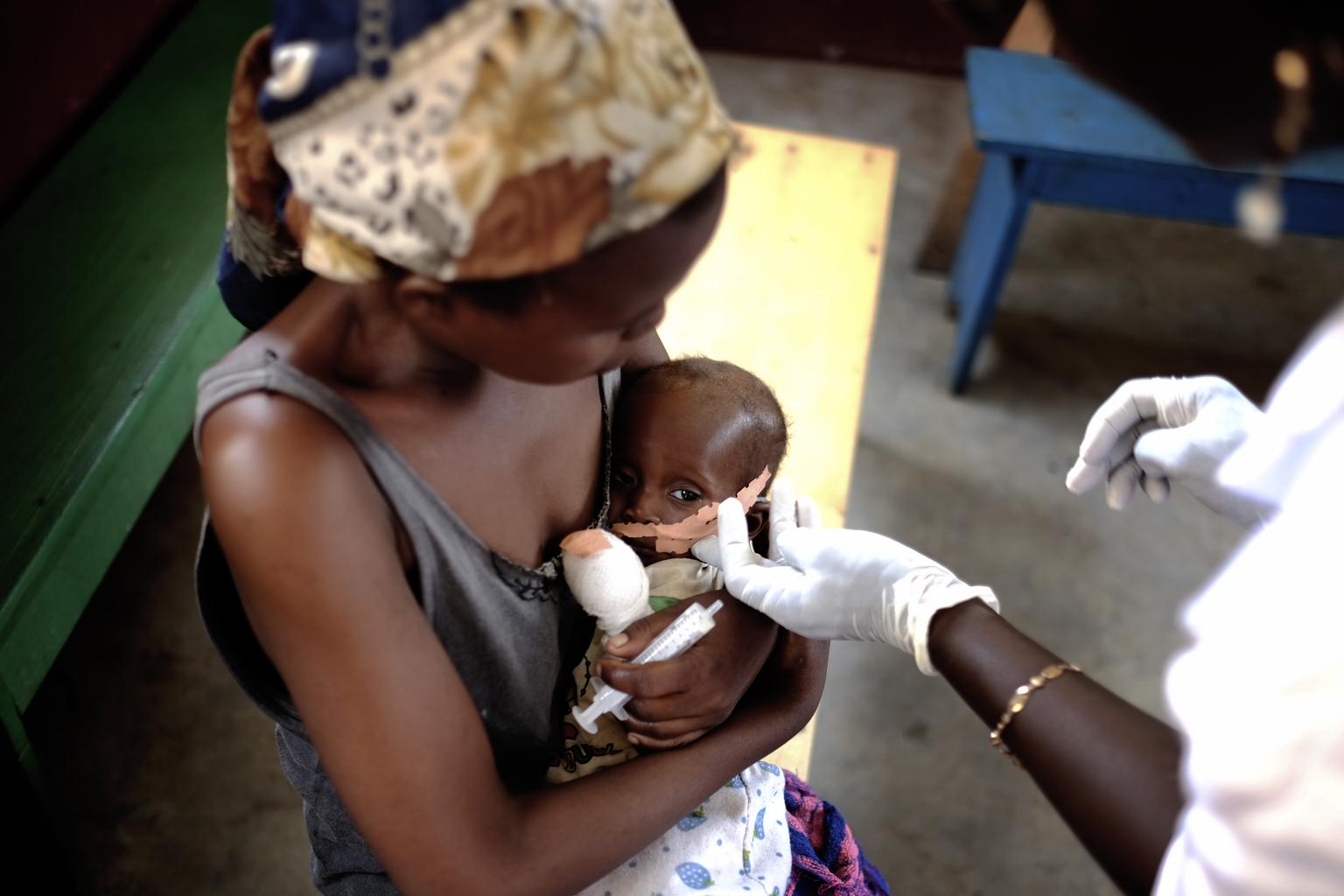 Bangui Pediatric Hospital is the only pediatric hospital in the entire country. Many parents have been unable to bring their sick children to the UNICEF-supported hospital because of violence.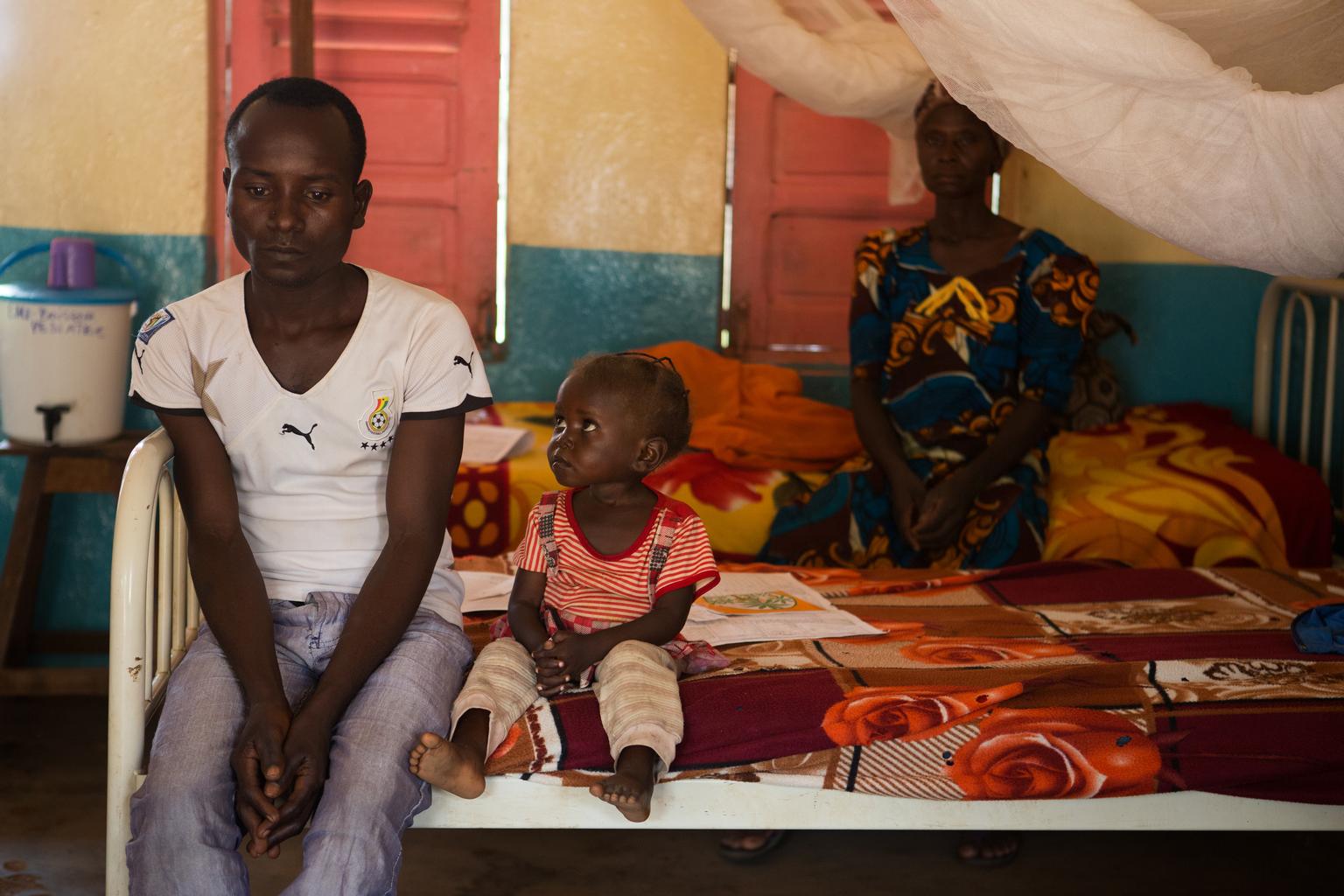 The number of children treated for severe acute malnutrition tripled this year. Nearly a quarter of children were already underweight even before the conflict began.
UNICEF has freed more than 1,000 child soldiers—more than five times the total number of children released in 2013. Thousands more remain caught up in the conflict as soldiers, cooks, porters, guards and even sex slaves. UNICEF is working hard to protect these children and reintegrate them into their communities.
As part of a comprehensive response, UNICEF has helped reopen many nutrition clinics shuttered by the war, and has worked with partners to immunize more than 500,000 children against measles and polio. UNICEF is also re-supplying schools with furniture and learning materials, and supporting efforts to educate child refugees in neighboring countries.
Syria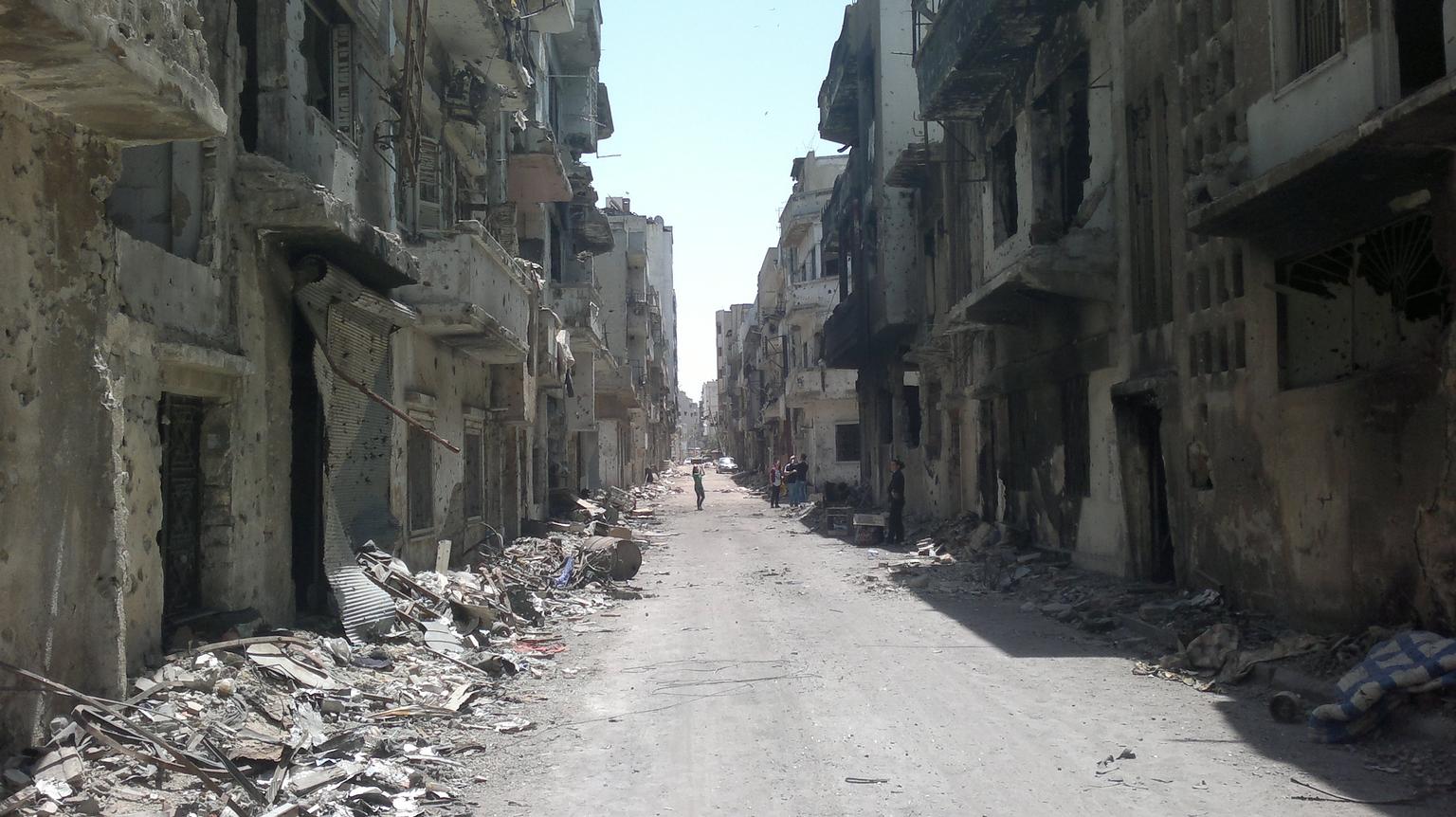 Syria is one of the most dangerous places to be a child, with more than 6 million children affected by the conflict.
More than 1 million children are living as refugees in neighboring countries, including Lebanon, Jordan, Turkey, Iraq and Egypt.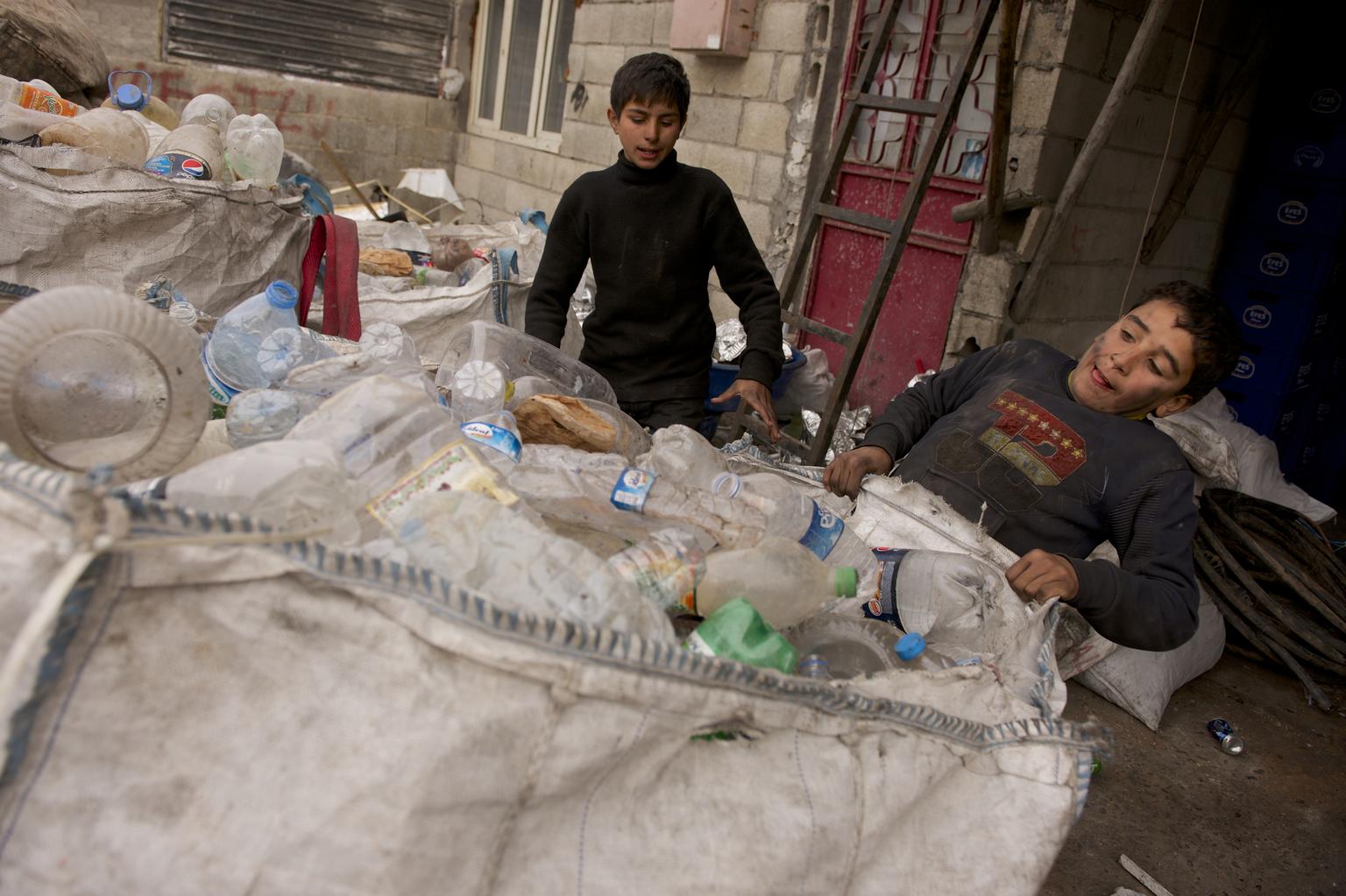 Displacement, poverty and lack of educational opportunities has had a huge impact on children. Some are forced to work to support their families, while a growing number of girls are forced into marriage. As of March, 1 in 3 Syrian refugee girls under 18 were married—a rate that has increased dramatically since the conflict began.
At least 2.8 million Syrian children are no longer in school. Many have spent more than three years out of school—a serious risk to their futures with long-term impact in the region. UNICEF and its partners have warned against the risk of a lost generation.
UNICEF has been on the ground since the conflict began, helping to mobilize the largest humanitarian operation in history, including providing temporary education, physical protection, psychological support and winter clothes to refugee children. UNICEF is also working closely with partners to immunize more than 20 million children in the region following a polio outbreak, and provide 10 million people with safe drinking water.
West Africa: Ebola outbreak
The 2014 Ebola outbreak in West Africa is the deadliest in history. Almost 18,000 cases have been reported since March, and more than 6,000 people have died. An estimated 8.5 million children and young adults live in Ebola-affected areas.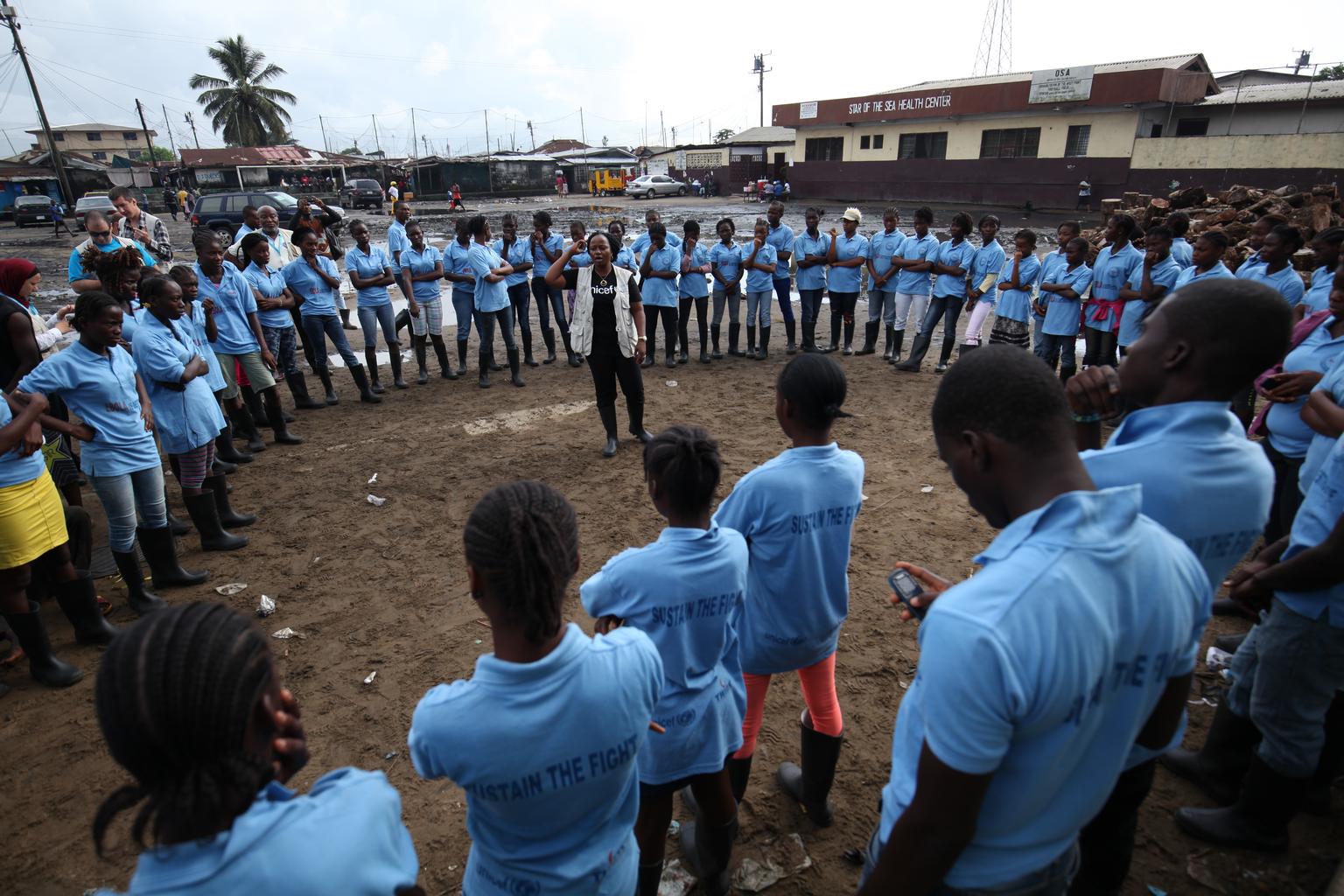 More than 3.5 million have been out of school for months because of the outbreak. UNICEF has created innovative tools to support kids, from setting up radio learning programs to developing mobile phone technology that keeps youth informed about Ebola.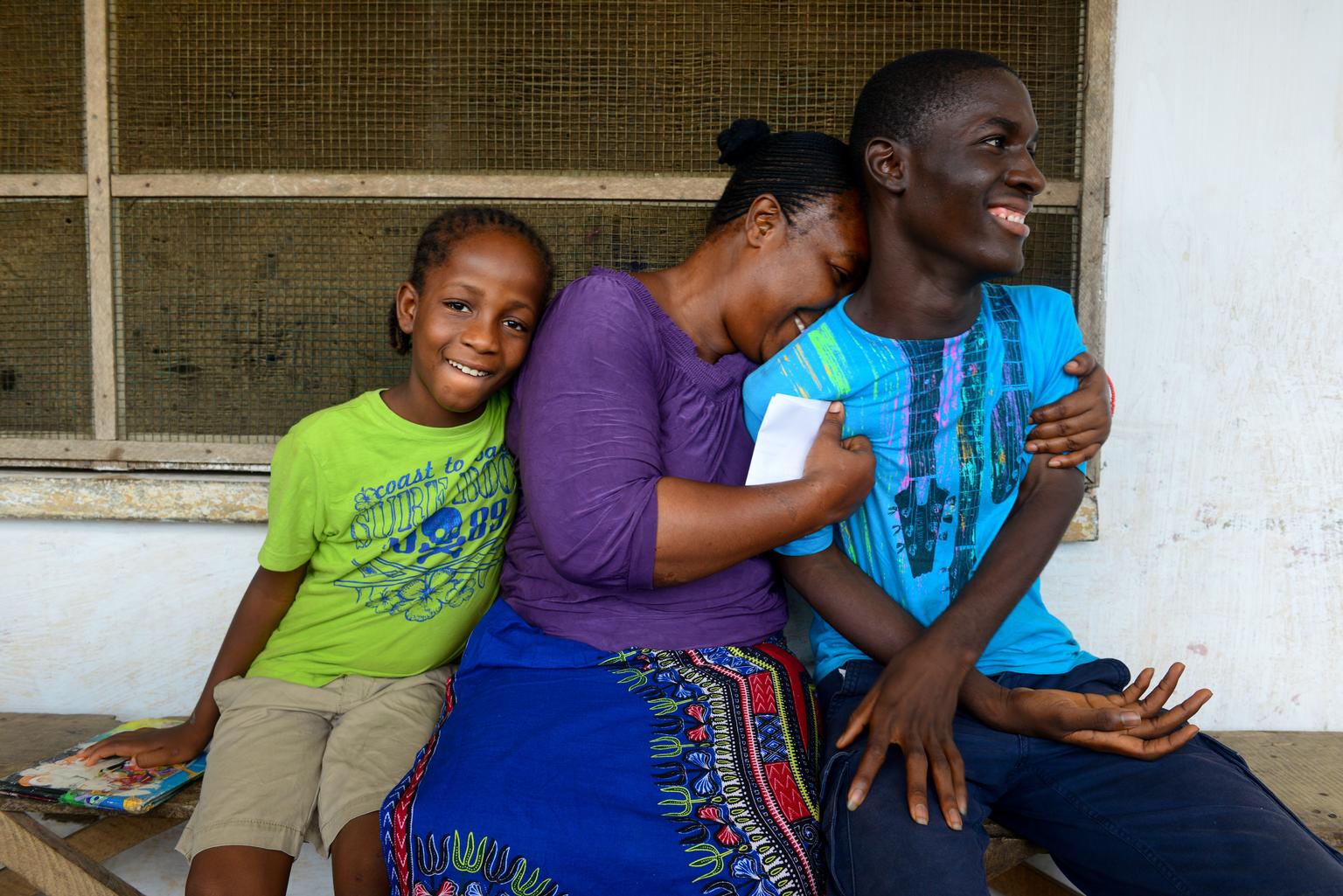 More than 7,000 children have lost one or both parents to Ebola since the onset of the outbreak. UNICEF is providing children across West Africa with psychological and emotional support and family tracing, reunification and reintegration services.
UNICEF is also delivering supplies, training health workers and raising awareness about the disease across West Africa.
Iraq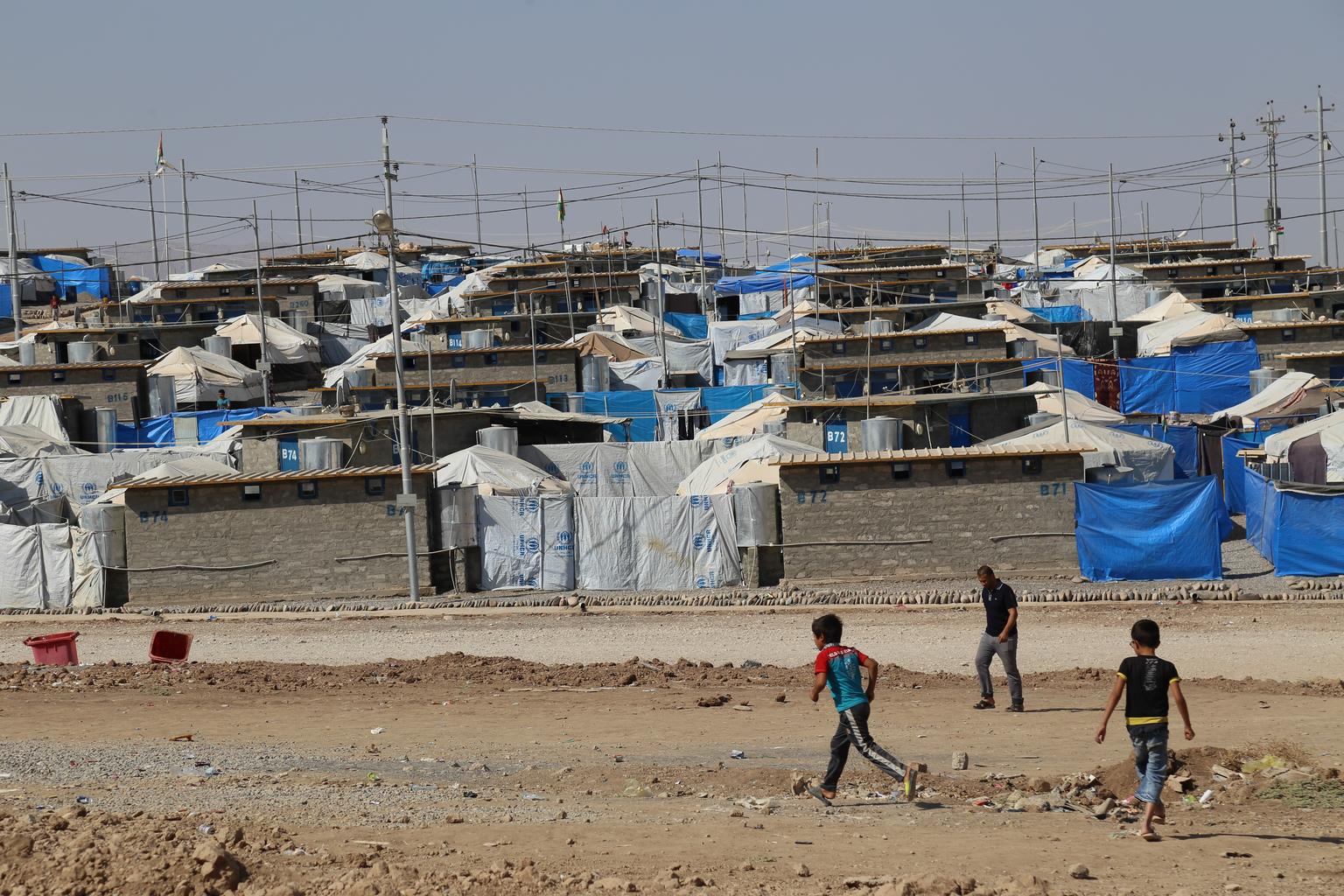 Already host to more than 200,000 Syria refugees, Iraq is grappling with a crisis within a crisis. Intense sectarian violence has forced an estimated 1.8 million people—half of them children—from their homes.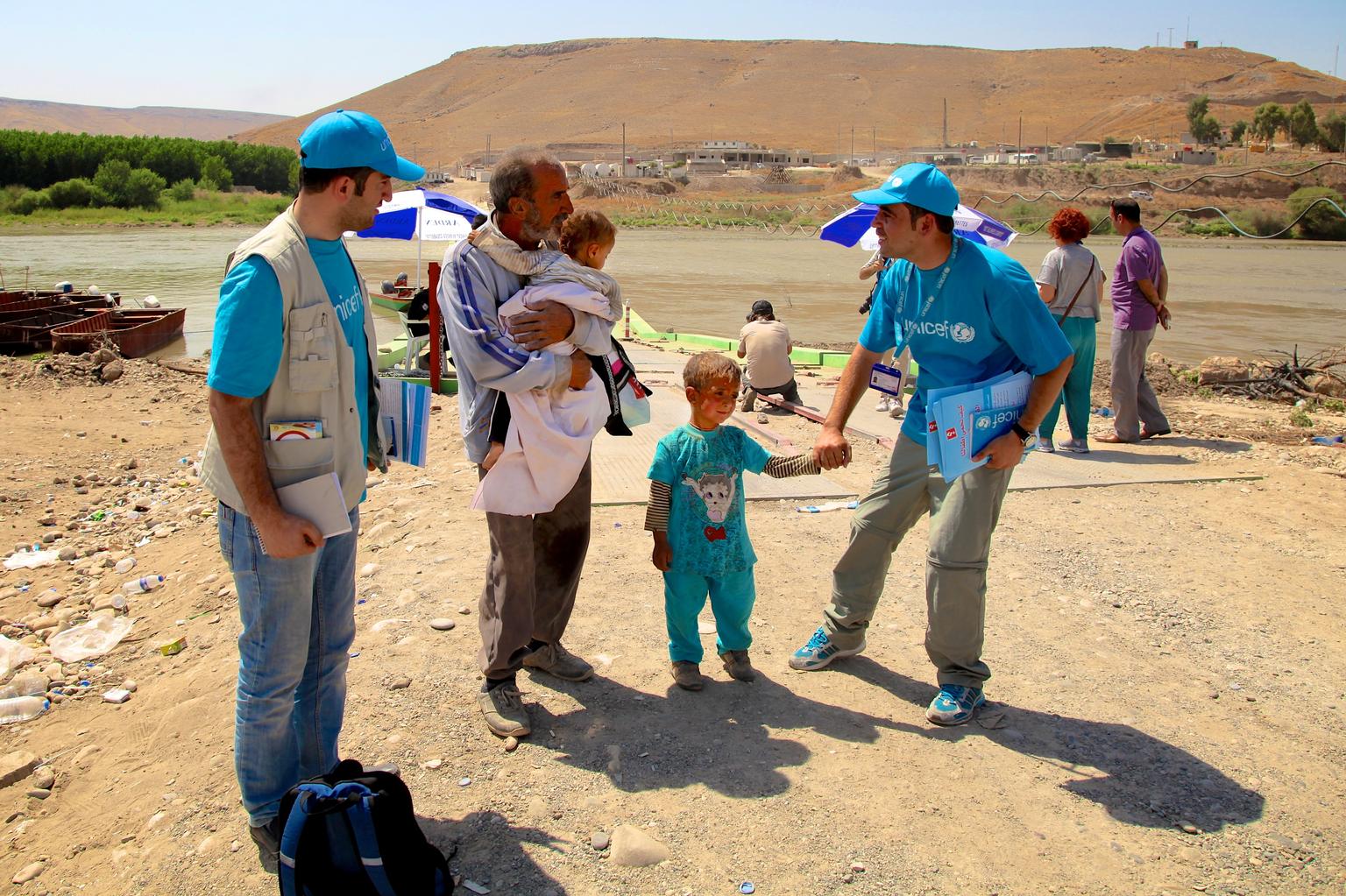 In August, heavy fighting in Sinjar forced thousands of families from the Yazidi ethnic group to flee Sinjar Mountain. Yazidis and other ethnic minorities have been targets of intense violence, schools have closed and hospitals supplies have been dwindling.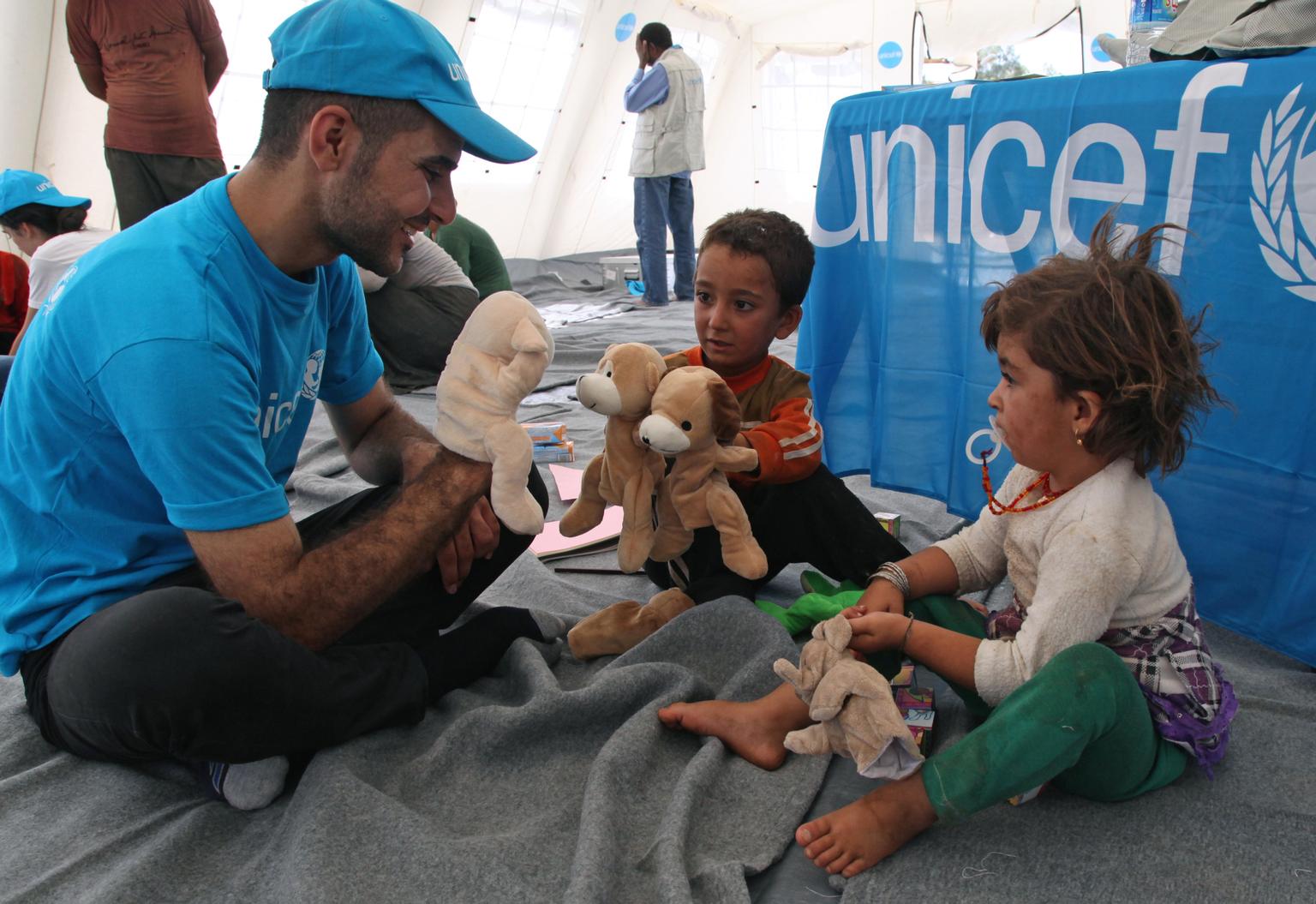 UNICEF has been providing essential services for children and families affected by the violence, including safe water and sanitation, hygiene kits and other emergency supplies. UNICEF and its partners have also been providing psychological support and care to more than 3,000 distressed refugee children. In partnership with the World Health Organization, UNICEF has led a massive immunization campaign in the region following an outbreak of polio.
South Sudan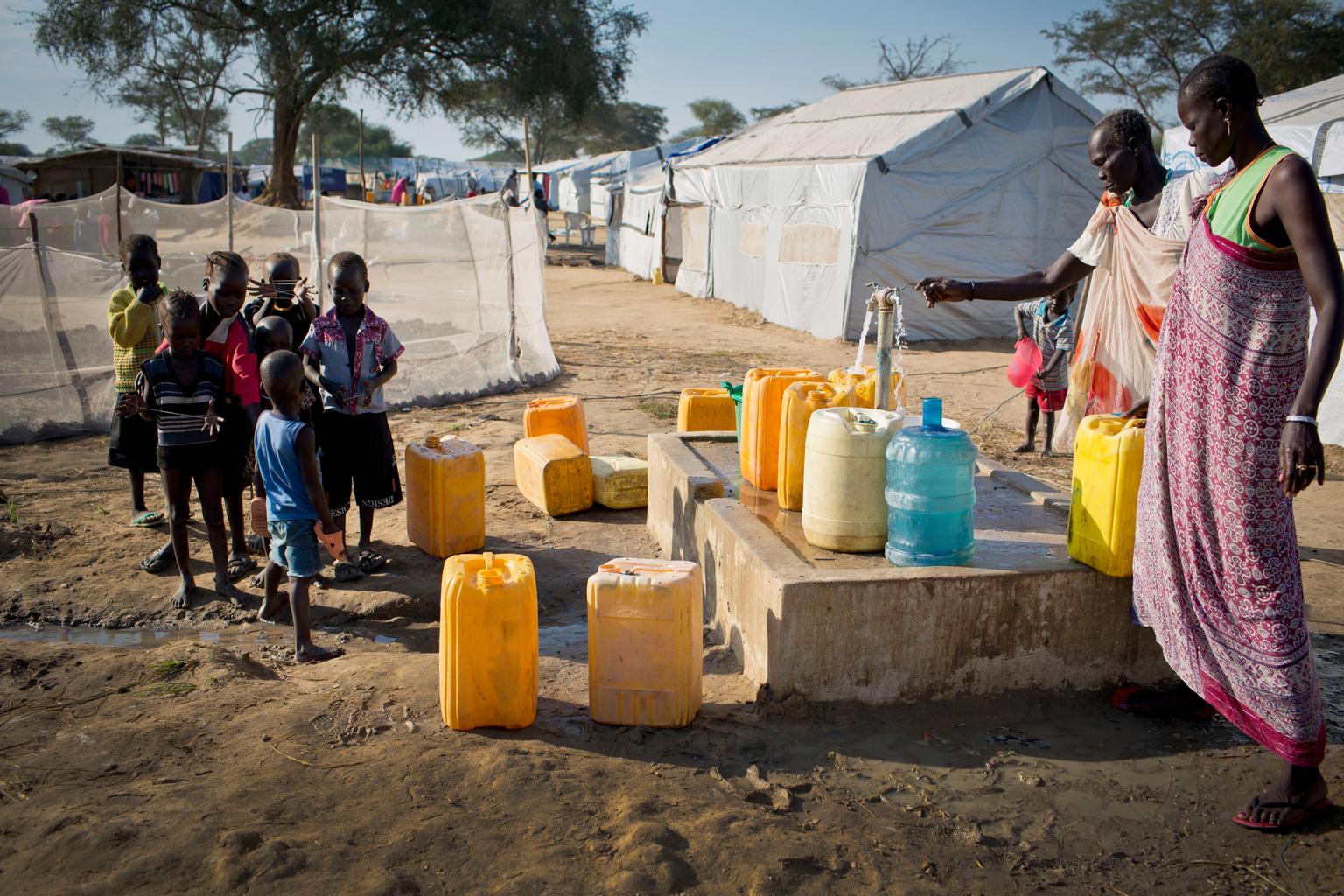 Months of conflict in the young country of South Sudan has placed 7 million people in need of humanitarian assistance. The fighting has forced more than 1.5 million people to flee their homes, and many are living out in the open without protection from heat or severe rains.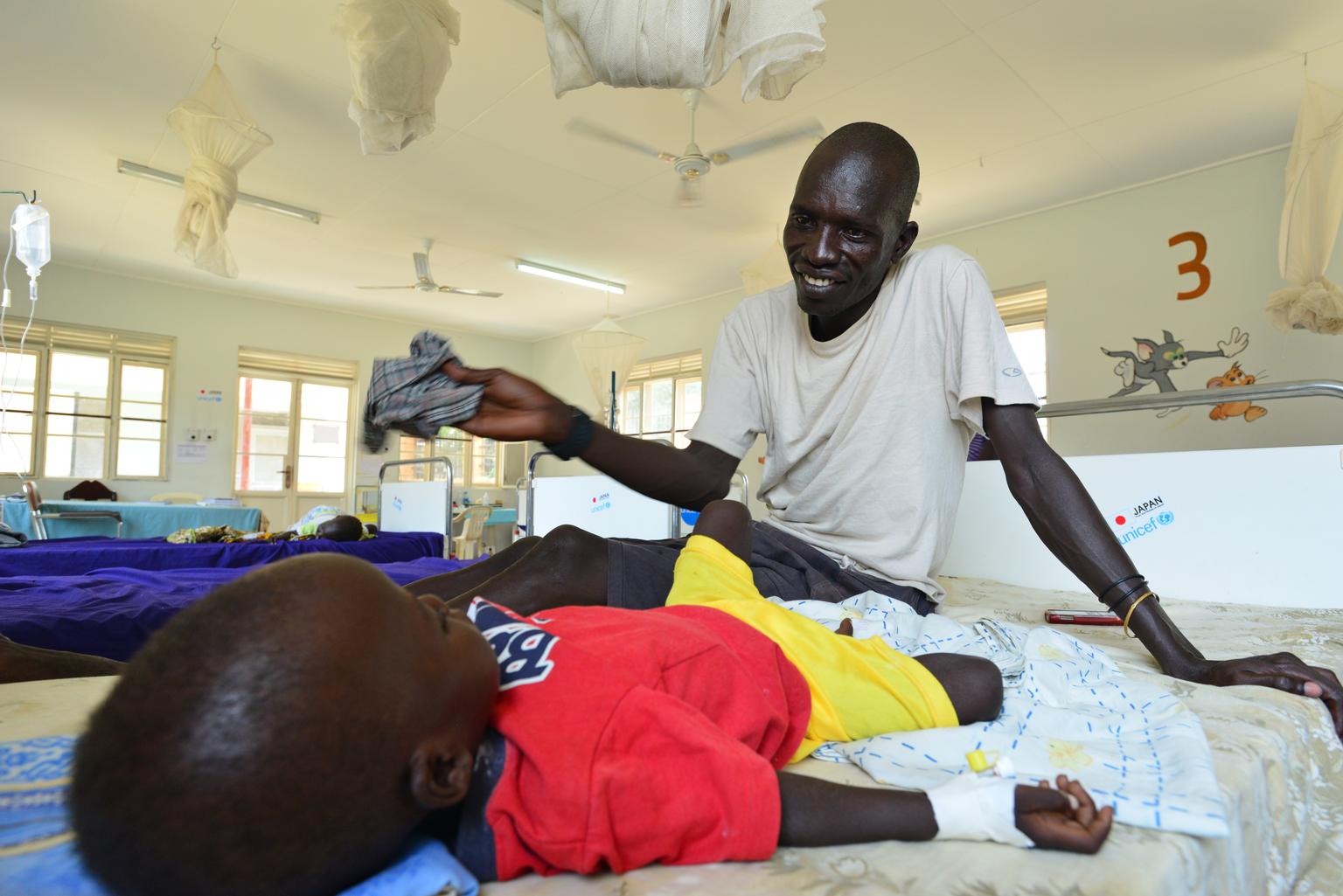 With farmers unable to plant crops because of the violence, food is growing scarce. This year, UNICEF warned that as many as 50,000 children could die as a result.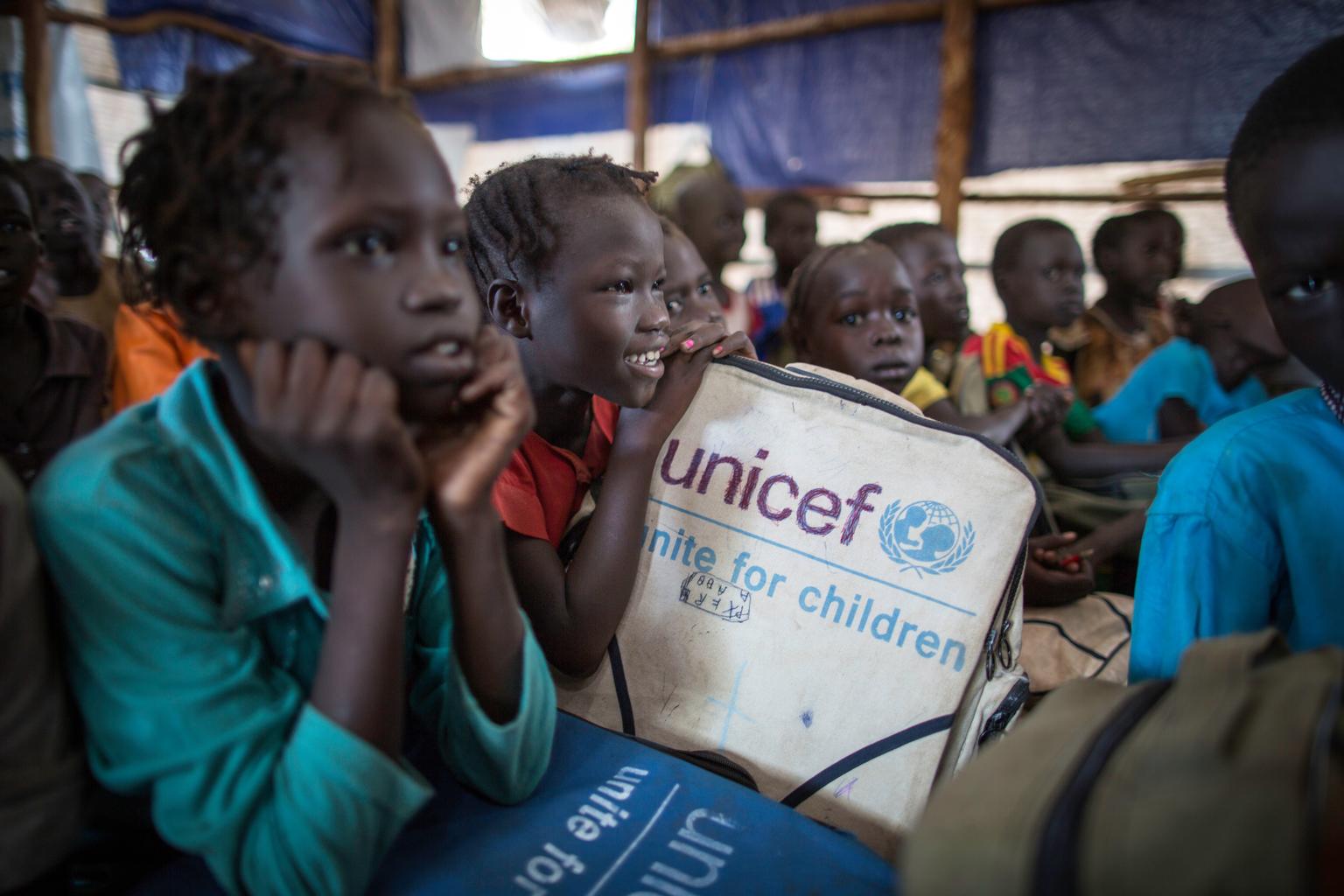 The armed conflict has displaced 1.1 million people within South Sudan and forced 400,000 people to seek refuge in neighboring countries. UNICEF and its partners have vaccinated more than 328,000 children against measles, and screened 589,000 children for malnutrition. UNICEF also reached more than 47,000 children with child protection services and 24,000 children with educational support and supplies. UNICEF has also provided more than 390,000 with access to water and continues to raise awareness about cholera prevention and control following an outbreak.
Big Wins for Child Survival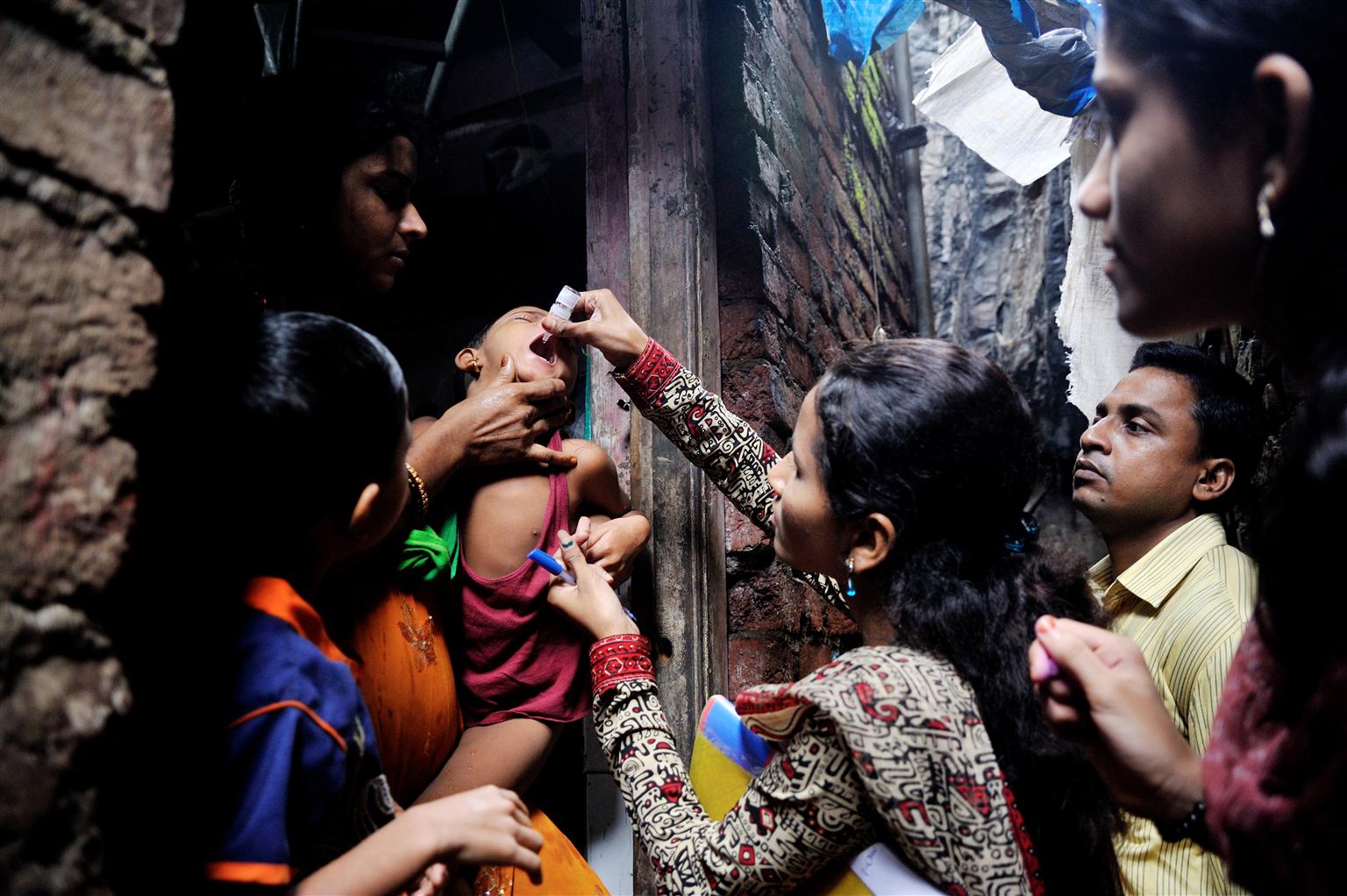 Once considered the most stubborn of breeding grounds for polio, India was declared polio-free this year. Only three polio-endemic countries remain: Afghanistan, Nigeria and Pakistan.
Vaccinating a woman of reproductive age against tetanus protects her and her future newborns from the excruciating disease. Since 1999, UNICEF and its partners have immunized more than 118 million women in 50 countries. This year, Madagascar became the 35th country to eliminate the disease.
Thousands of children under the age of five die every day because they lack proper nutrition, safe drinking water, affordable vaccines and other basic necessities. UNICEF's lifesaving interventions and programs around the world have helped reduce the number of child deaths by 50% since 1990. In 2014, UNICEF helped reduce that number to 17,000 child deaths per day, down from 18,000 the previous year, and the fight continues.
Let's make 2015 a happier, healthier and safer world for every child.