Vectors not victims, so we are told. But what happens to children caught up in the Covid-19 crisis?
Where do they go when their loved ones get sick? Who looks after those who most need looking after?
One little girl in China found herself in exactly this position… relying on the kindness of strangers. Thankfully, she was on the receiving end of genuine kindness.
Yuanyuan's Story
Five-year-old Yuanyuan* is from Wuhan in China, where Covid-19 first emerged.
She herself is well, but when her parents and grandparents tested positive for COVID-19 and were hospitalised, she was left behind at home. The only person in her family who was not infected.
Medics in her local hospital decided to look after the little girl with one special volunteer offering to stay with her and keep her company.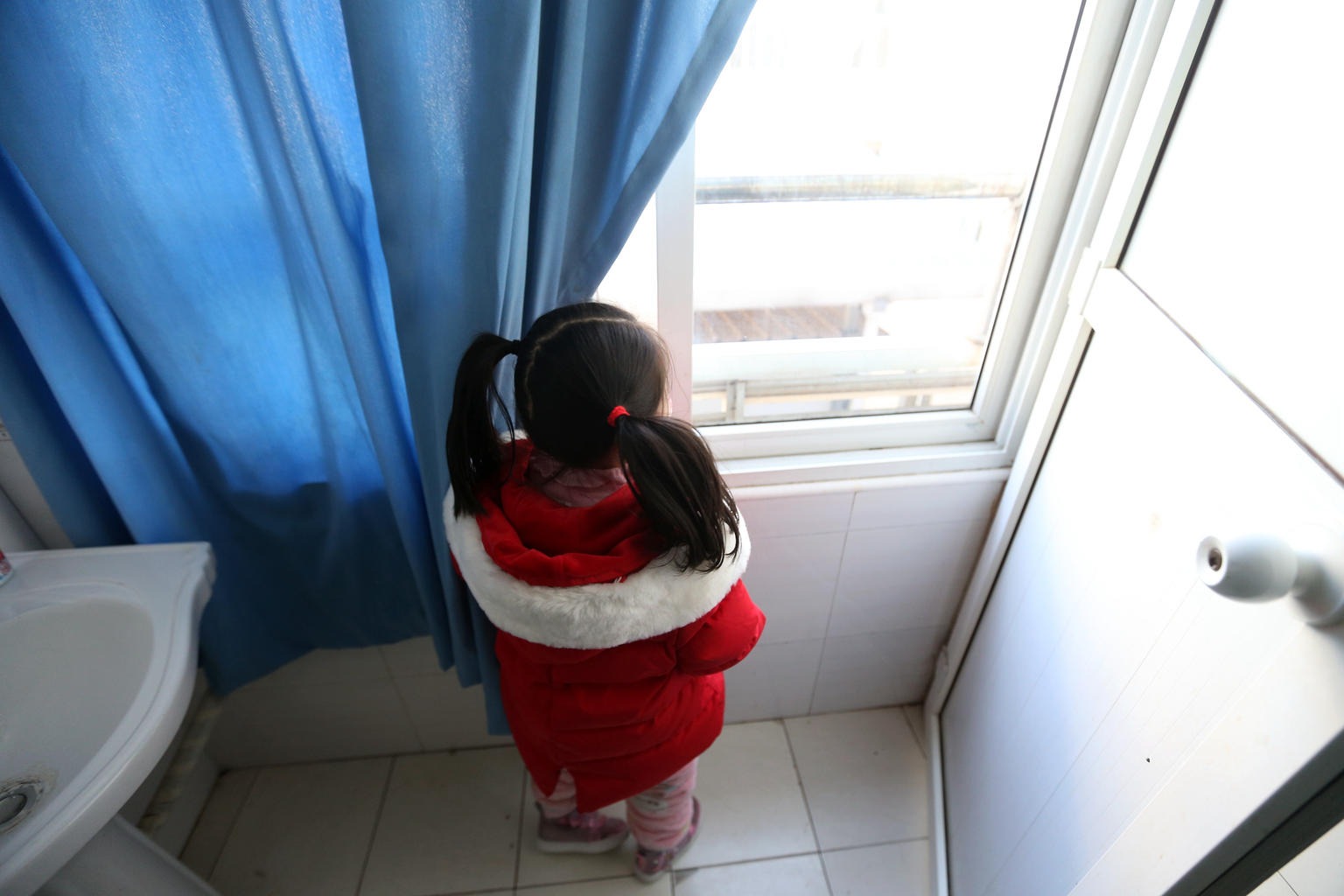 With tens of thousands of COVID-19 cases reported in Wuhan, the city has been under lockdown since 23 January as authorities work to contain the spread of the disease.
Most of the city's hotels were shut down, so the hospital vacated a room for Yuanyuan and the volunteer to live in. The hospital staff provided regular meals and taught Yuanyuan how to protect herself from the virus.
Seperated From Her Family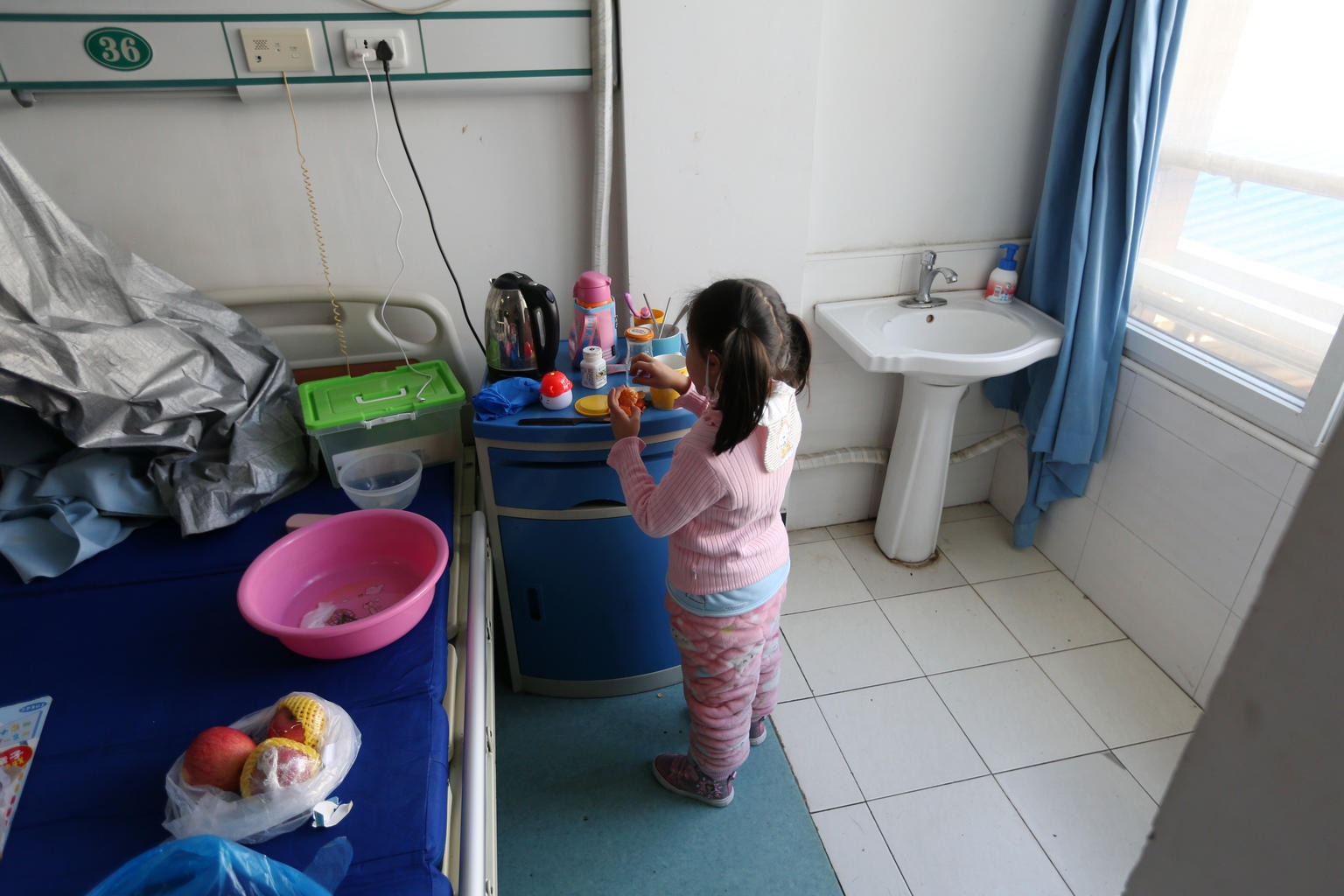 Yuanyuan has been separated from her family for days but keeps a positive attitude.
She follows the advice of the medical personnel looking after her to eat healthily, rest well and go outside for some sun. And with the help of the volunteer, Yuanyuan telephones her mother and cheers her up.
Yuanyuan has been drawing to pass the time. The novel coronavirus is a frequent subject in her drawings.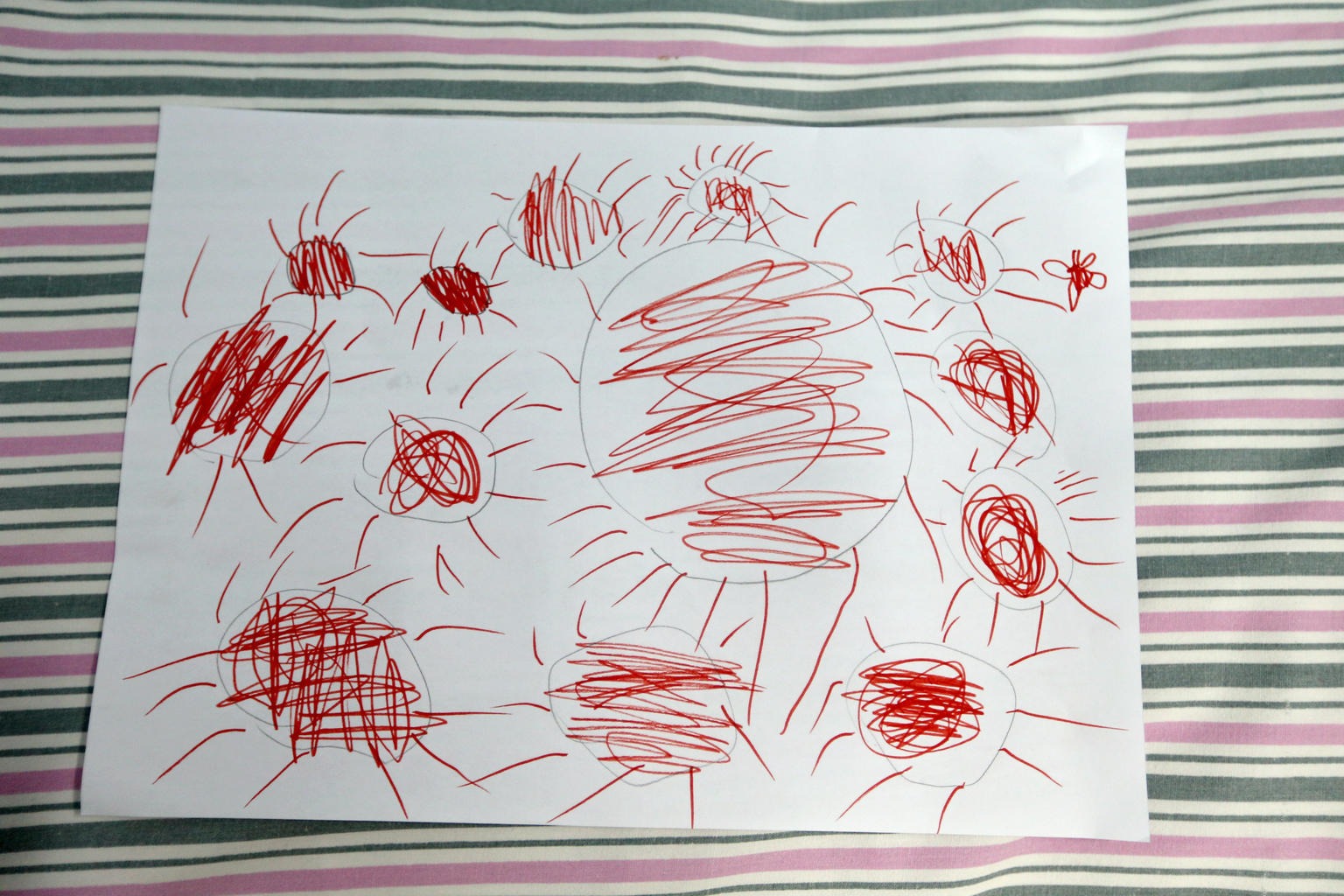 "These are viruses. The sun is scorching them", she said while pointing at her drawing.
She pointed to another drawing of a virus that is surrounded by a dozen hammers.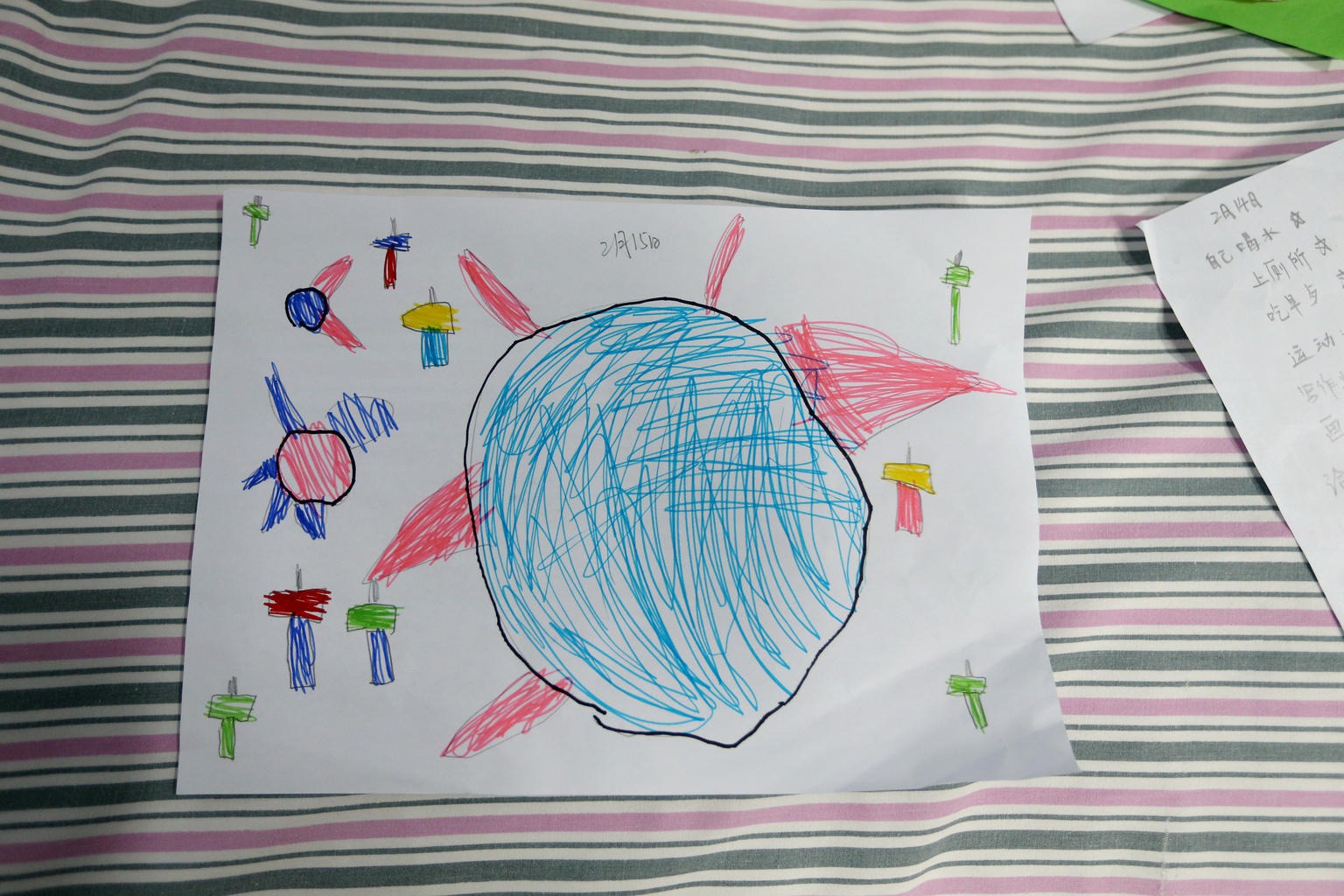 "The hammers are striking the virus" she finished.
Learn more about UNICEF is working to stop the spread of Coronavirus/COVID-19