For 30 years, Carlow woman Therese Dooley worked as one of UNICEF's leading water, sanitation and hygiene (WASH) specialists. Retired to her hometown, Therese reflects on her memories of a remarkable career, having worked in over 60 countries including Afghanistan, Ethiopia, Zimbabwe, Haiti and South Asia, where she has seen at first hand the consequences of unsafe water and sanitation.
One of the areas of sanitation, Therese is particularly proud of, is supporting girls with menstrual hygiene.
"There were very few women working in WASH. It's traditionally a male-dominated sector. And in many cultures, the issue of menstrual health is taboo, like it was in Ireland when I was growing up. However, it's important for a girl's dignity and self-esteem; for keeping girls in school and making sure they see school as a safe environment."
Girls Leave School Early Because of First Period
In India, a study in 2014 found that 23 million girls were dropping out of school each year when they got their period. This tragically can lead to teenage girls getting married young and losing out on their opportunity to realise their potential, and their right to an education.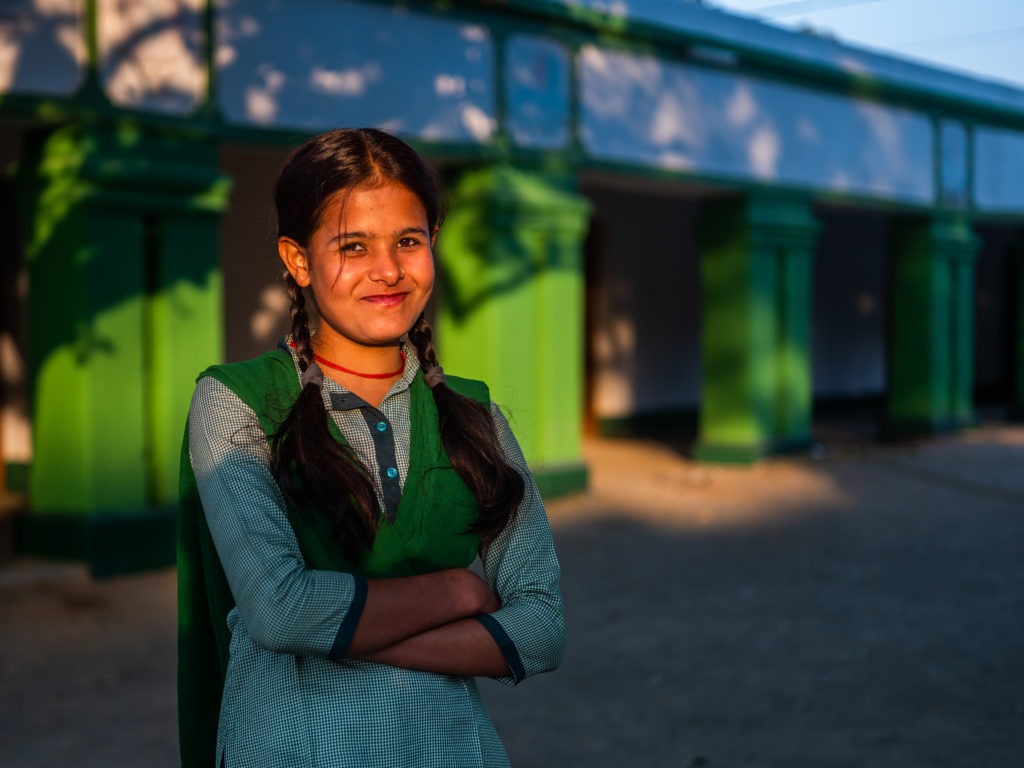 Recently in Giridih, India, we heard of just such a case of a young teenage girl called Priya. When Priya first got her period at school, she had no idea what was happening to her.
Thankfully, she felt able to speak with her teacher, Ms Singh, who kindly explained what was happening and gave her a sanitary pad. However, when Priya went home, her mother was deeply worried about her using a pad and made her stay at home for five days until her period had ended.
Menstrual Hygiene in India
Priya told us, "My mother believed that if I threw away a pad in public, I would become infertile for the rest of my life. She had a set of myths and taboos, such as not touching trees, using a cloth to manage menstrual flow, and washing and drying my clothes separately. [I had a] five-day seclusion in which I was not even allowed to attend school."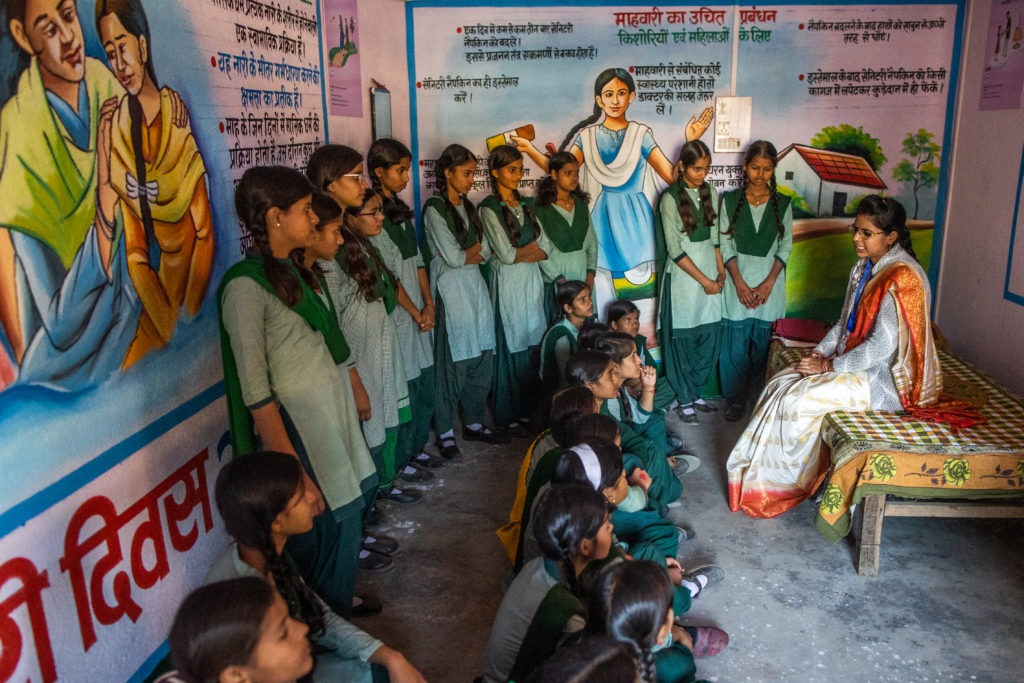 When she was allowed return to school, Priya confided in Ms Singh once more. Ms Singh had undertaken Menstrual Health and Hygiene Management (MHM) training with UNICEF, and she called Priya's mother to address the taboos that were preventing her allowing Priya to attend school. Alongside our partners and working with governments in India, UNICEF is working to improve sanitation across communities, with a special emphasis on girls so they can safely and privately manage their periods and stay at school.
Along with menstrual hygiene training for teachers, UNICEF has helped to provide Water, Sanitation and Hygiene (WASH) facilities, including the training of teachers in WASH in 218,000 schools in 2021. There have been significant improvements over the past 10 years in India, with a 48% drop in the number of schools without sanitation facilities giving girls the opportunity to safely navigate this vulnerable time of their teenage years.
Training and Services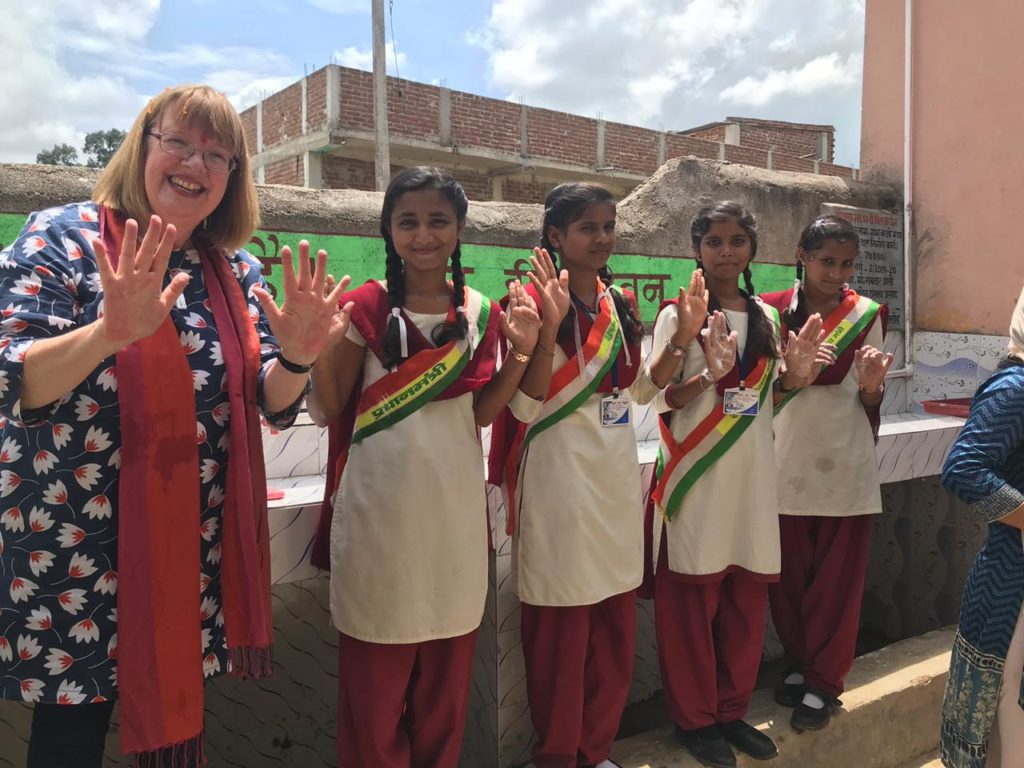 "I'm thrilled 20 years later to see, that we now talk openly about menstrual hygiene management. We put it in as part of our programmes and also the people are talking about it. I was in India the year before last at a public meeting. A public meeting in India isn't 20 people. It's a couple of thousand people and the schoolgirls and women were standing up and talking about menstrual health and hygiene.
"And to me, that's really really important if it keeps the girls in school longer. Because every year a girl stays longer in school, her children will be healthier, more nourished and fitter. And what more can we ask for?"
Leave a Lasting Legacy
Gifts in Wills are vital to UNICEF for ongoing programmes like WASH in addition to providing life-saving funding to preposition critical supplies for humanitarian emergencies, allowing UNICEF teams to respond at speed and at scale to save children's lives. 
You can learn more about how you can rewrite a child's future through including a gift in your Will from Pauline, Legacy Gifts Manager or visit: unicef.ie/legacy 
UNICEF works in over 100 countries to help provide access to clean water and reliable sanitation. Almost 70 million people gained access to safe drinking water between 2018 and 2021 through UNICEF-supported programmes.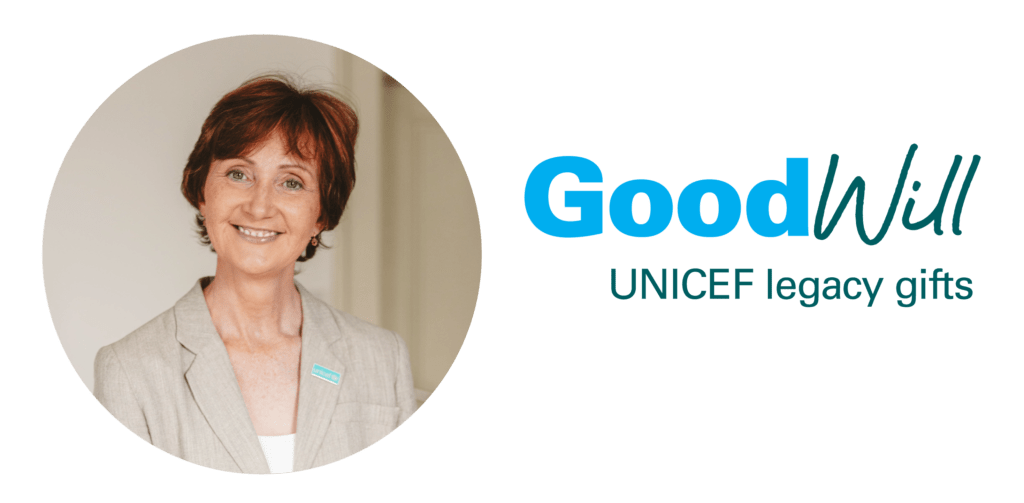 Contact Pauline to learn more
You can talk in confidence to our Legacy Gifts Manager, Pauline who will help guide you in writing your Will and send you information on our Legacy Giving programme.
Phone: 01 878 3000
Email: pauline@unicef.ie