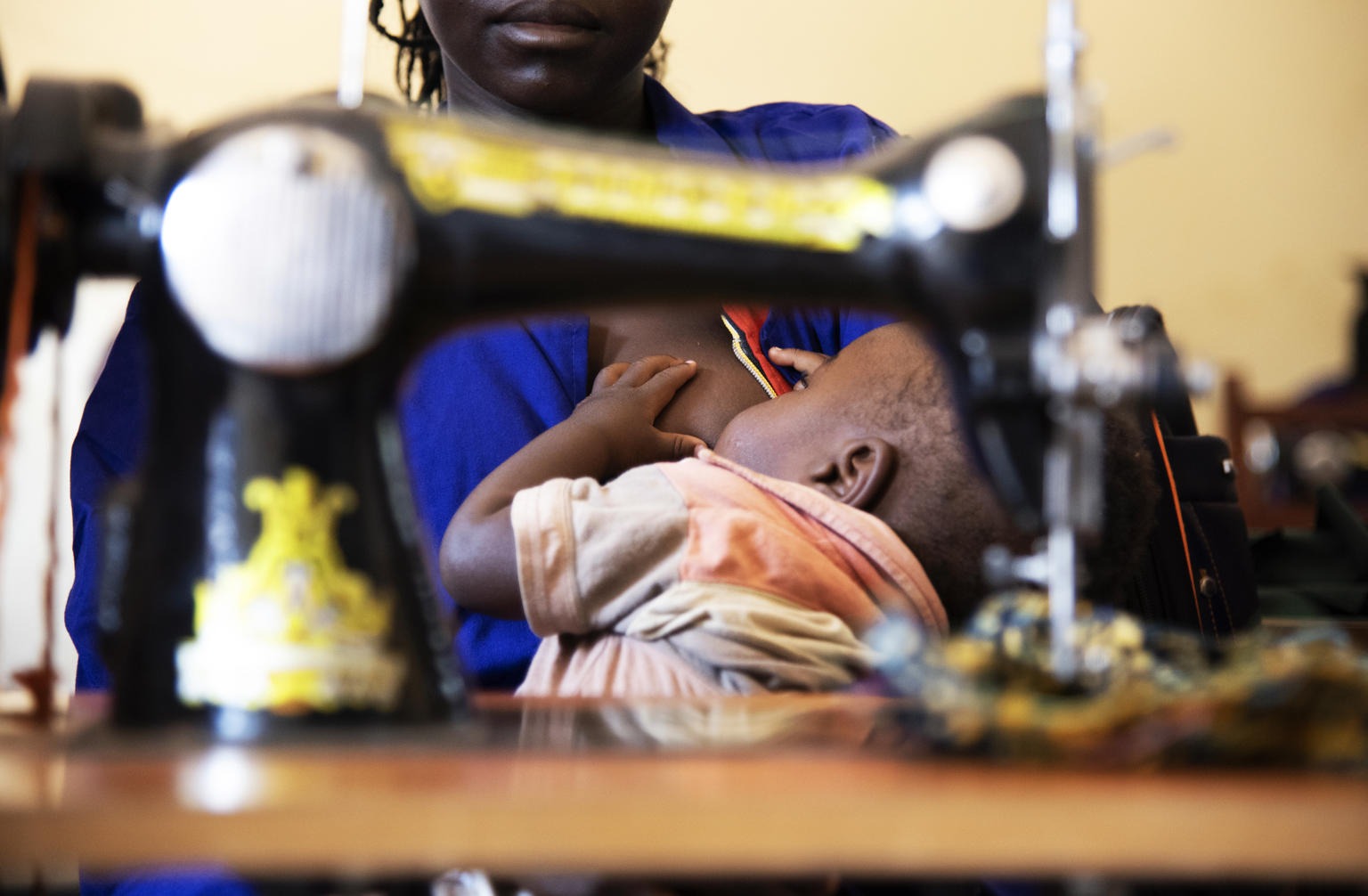 By Helene Sandbu Ryeng
Life is immediately sucked out of her beautiful almond shaped brown eyes. For a few seconds, she is physically still here but her mind somewhere else.
An hour earlier; sixteen-year-old Anna [NAME CHANGED] is sitting behind a sowing machine at Tindoka vocational centre in Yambio, using her feet pushing down the pedal which makes the needle jump up and down through the fabric. The room is filled with girls, only one boy has chosen tailoring as his vocation. In South Sudan, most tailors are in fact male, not female.
Each child in the room has their own story, yet they are oh so similar; kidnapped by an armed group and taken to the bush. Most of them have been sexually exploited and abused as "bush wives". Some of them were used as cleaners, cooks, porters or helpers who would typically get firewood and do other random chores. Others were trained as soldiers. Anna belongs to the latter group.
Life as a soldier
She was only thirteen when she was abducted on her way to school and taken to the military base in the bush. "I was given a gun and given soldier training. I hated it, therefore I later escaped." Later, is much later. She spent over a year under what were horrific conditions.
"We were forced to loot to get food to the group, and that included beating people and even killing- also children," Anna says looking down. Three fingers on her left hand is going up and down her right lower arm in a steady rhythm, almost as she is comforting herself. "I saw people being killed, also people from the group as if we disobeyed orders the commanders would kill you."
One of Tindoka's babysitters enter the sowing room with a toddler in her arms. As soon as the boy sees Anna, he is reaching for her. The ten-month-old is hungry and reaches for the breasts. Anna is caressing her boy while breastfeeding on the sowing chair. Her son is not what is known as a "bush baby", she got pregnant after escaping from the armed group. Early marriage and early pregnancies are quite common in South Sudan, also among the girls used by armed groups.
Anna says it was particularly difficult to be a girl in the group. The commanders took them as wives, but that didn't stop the other male soldiers from raping girls. "At some point, the commanders issued an order saying they would kill soldiers touching any of the girls," says Anna and adds; "they tried to protect us from the boys."
Anna's gaze is empty and fixed on the red dirt on the ground.
"How is it talking about the past?"
"It is difficult, it still hurts, she says"
Anna's rock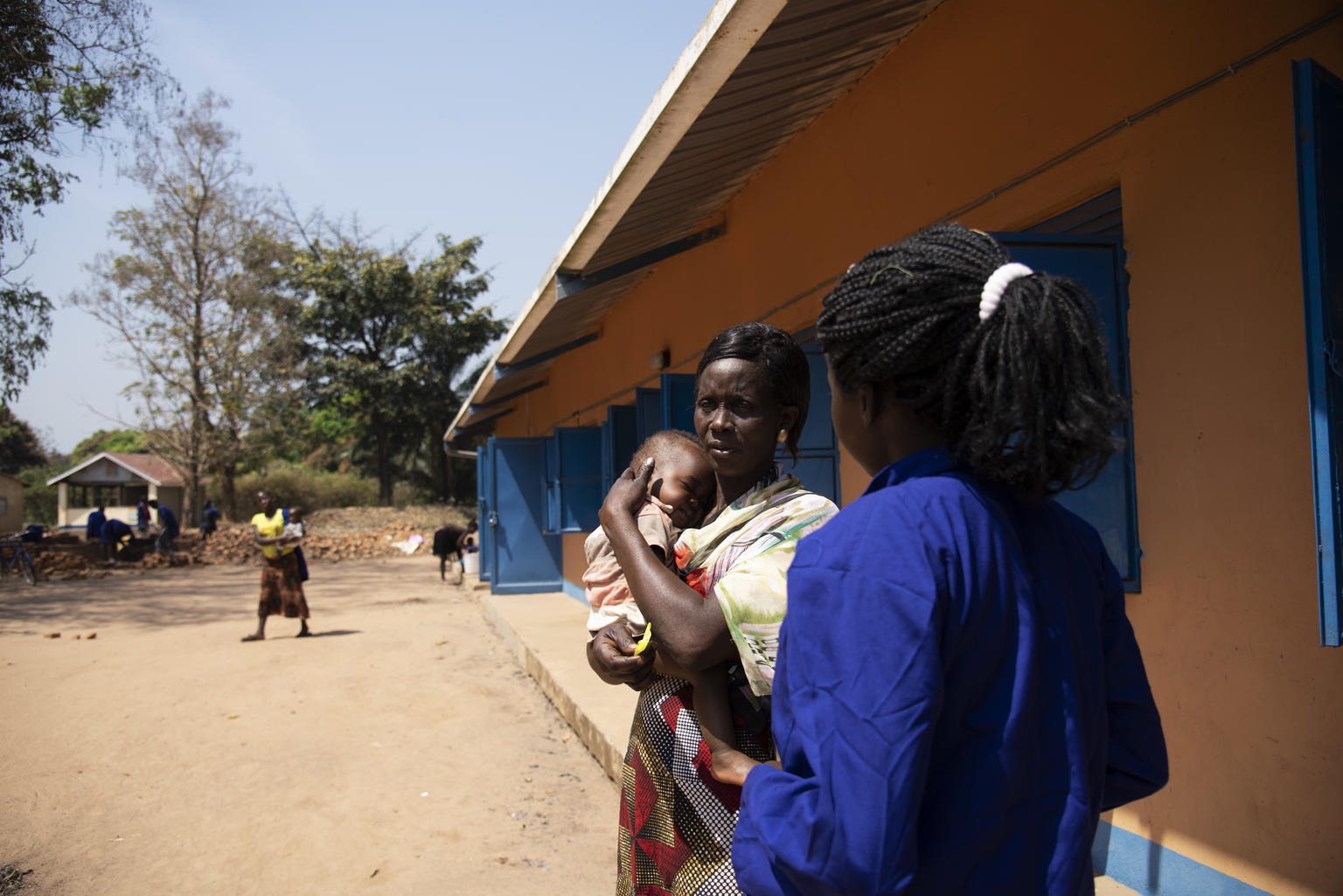 Eunice, a social worker, is sitting next to Anna the whole time. She has been a rock in Anna's life for over two years. She is the shoulder to cry on, the hand to hold when things are rough, the one who provide guidance and her main cheerleader as Anna makes strides forward.
"I have spent many hours talking to Anna about what happened. She was very traumatized and very scared when she got out- for good reasons, now she is doing a lot better" she says.
Anna escaped from the armed group and sought help. When asked how she escaped, she says she don't want to revisit that memory. UNICEF placed her in a guarded transit centre as the group was looking for her with the aim of taking her back to the bush. In the centre she received intense psychosocial support as she was struggling with coping with her experiences. "She was abusive to everyone around her when she came out," Eunice says, and adding that this is a normal reaction to trauma.
Every child enrolled in UNICEF's reintegration programme for children associated with armed forces and armed groups, gets a dedicated social worker for a period of three years. This is essential to the success of the programme. Based on assessments, a plan for each child is developed, and the social worker will be there throughout.
After it was safe for Anna to go out, she went back to her family and back to school and grade eight. She got pregnant shortly after and dropped out when she got close to her due date. In consultation with Eunice, she was offered vocational training at Tindoka, as a means to better take care of herself and the family. She lives with her grandmother which is very poor, and her father is blind. With the money she can earn after finishing Tindoka, she will be able to support her family and son and pay school fees, as Anna is very determined to go back to school.
"I want to become a doctor to help people in the community. I have seen so much suffering, I want to be able to help," Anna says.
Anna and the rest of the class is graduating in just a month. They will be provided with a certificate and a start-up kit, which for Anna includes a sowing machine, fabrics, scissors, measuring tape and thread. Eunice will continue to be part of her life for another year, guiding her through the transition.
"I' grateful, I have received so much help and I want to make a better life for myself," Anna finishes while her eyes are coming back to life.
UNICEF's reintegration programme is generously supported by the European Commission, ECHO and USAID