In 2020, the generosity of our supporters has helped us to reach out to the most vulnerable communities like never before. We have been able to bring assistance and services to countries who were already at a disadvantage before the COVID-19 pandemic. Countries with limited healthcare systems that have been ravaged by conflict and a population who have already suffered from malnutrition, cholera and other diseases. But thanks to humanitarian help, millions of children have received food, water and medicines.
As soon as the Coronavirus crisis hit, UNICEF was on the ground working to stop the spread and ensure our life-saving services for children could continue. UNICEF and partners responded to emergencies in 153+ countries in 2020 providing humanitarian assistance to over 261 million children and saving lives.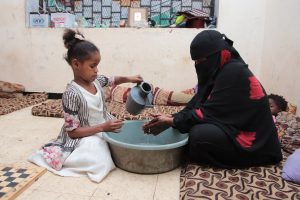 Saving children from Severe Acute Malnutrition in Yemen
In Yemen, the pandemic has caused a near 10 per cent increase in cases of acute malnutrition in Yemen. UNICEF being only one of the few humanitarian agencies operating inside this highly volatile country, UNICEF Ireland began a thoroughly thought-out fundraising campaign to continue to support its  Malnutrition programmes in Yemen.
In 2020, we screened more than 2 million children under five for malnutrition. 154,891 of those children had severe acute malnutrition and were admitted to a therapeutic care, saving their lives.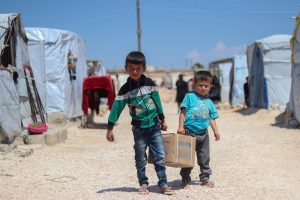 Protecting children from COVID-19 in Syria
In Syria, the hostilities have continued to intensify. The Syrian refugee crisis in the sub region remains the largest displacement crisis in the world with 5.6 million registered refugees (2.5 million children).
With COVID-19, refugees are among the most fragile populations. Since the beginning of the crisis, UNICEF and its partners have worked days and nights to protect Syrian refugees from getting COVID-19.
In the refugee camps where Syrian refugees live, like the Za'atari camp, home to 80,000 refugees, UNICEF and its partners have distributed soap and have installed clean water in many places of the camp. Classes have been given on how to wash hands, food and how to have the best hygiene measures to not get sick. And it has worked.
Thanks to the support of our donors, 73.3 million people were provided with soap and clean water. 308,033 healthcare workers received Personal Protective Equipment and 52 countries were urgently given needed medical equipment like respirators and Covid-19 diagnostic tests.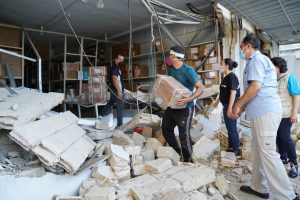 Rebuilding Beirut after the explosions and give a new chance to children
On the 4th of August, 2020 two explosion hit Beirut city, sending shockwaves throughout the city in Lebanon. As at the time of the explosion 100 people lost their lives, with at least 4,000 wounded and over 300,000 people displaced with children amongst the casualties.
Thanks to our supporters, UNICEF was able to mobilize over 300 field staff members to support families affected by the explosion. UNICEF also announced the beginning of an emergency cash grant distribution for the first 48,000 recipients, aiming to reach up to 80,000 children and vulnerable individuals affected by the Beirut explosion. The emergency program targeted households that include children , members with a disability, members over that age of 70 or a female head of household, living in priority areas.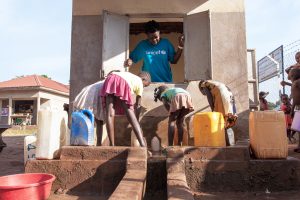 Ending Malnutrition in South Sudan, Mozambique & other parts of Africa
In the fall, UNICEF Ireland conducted its first only digital fundraising campaign to support vulnerable children in South Sudan, Mozambique and other parts of Africa.
In South Sudan there are over 9.3 million people (5.4 million children) facing immense economic challenges. The crisis in Sudan caused widespread malnutrition, ethnic tensions erupting into violence, flooding which remained life threatening and various diseases, including COVID 19, cholera and Polio.
With the intensification of the conflict in Mozambique over 425,000 people (191,000 children) are displaced, more than 135,000 are food insecure and basic services have been severely disrupted.
UNICEF have worked tirelessly to support the most vulnerable children and their families in South Sudan. With more than 70 partners on the ground, we provide humanitarian assistance, including health and nutrition supplies, psychosocial support to children and access to water, sanitation and hygiene.
As 2020 came to an end and we are opening a new chapter, UNICEF wants to thanks all the donors in Ireland for their continued support. Thanks to you, over 3,000 tonnes of life saving aid were distributed in 2020 including therapeutic food, safe drinking water and health care supplies. It is your generosity that fills trucks with food, health centres with medicines and communities with soap and clean, safe water.
in 2021, UNICEF remains committed to establishing effective linkages between its humanitarian action and development programming, contributing to peacebuilding and supporting countries to strengthen capacities and systems. UNICEF will perform a critical enabling role to support countries to deploy new vaccines, therapeutics and diagnostics for COVID-19.