During the evening of September 10th while children lay sleeping in their beds, catastrophic floods smashed into Libya. The happiness and wellbeing of 664,000 people were destroyed in an instant.
As Storm Daniel raged and torrential rain hammered down, whole families were swept away, some still inside their homes. Entire neighbourhoods were lost. People clung onto whatever they could, clutching their terrified children to avoid being lost to the deluge
Help send urgent aid to children and families
affected by Libya floods.
Children at risk
Tragically, over 5,000 people lost their lives and more than 8,000 people are still missing. In the coming days, weeks and months children left homeless, injured and traumatised will be at risk of death from waterborne diseases like cholera or dysentery. 
It is a race against time to reach children in desperate need. The longer they remain stranded with no access to clean water, food or medical aid, the more they are at risk.
Power outages and unsafe water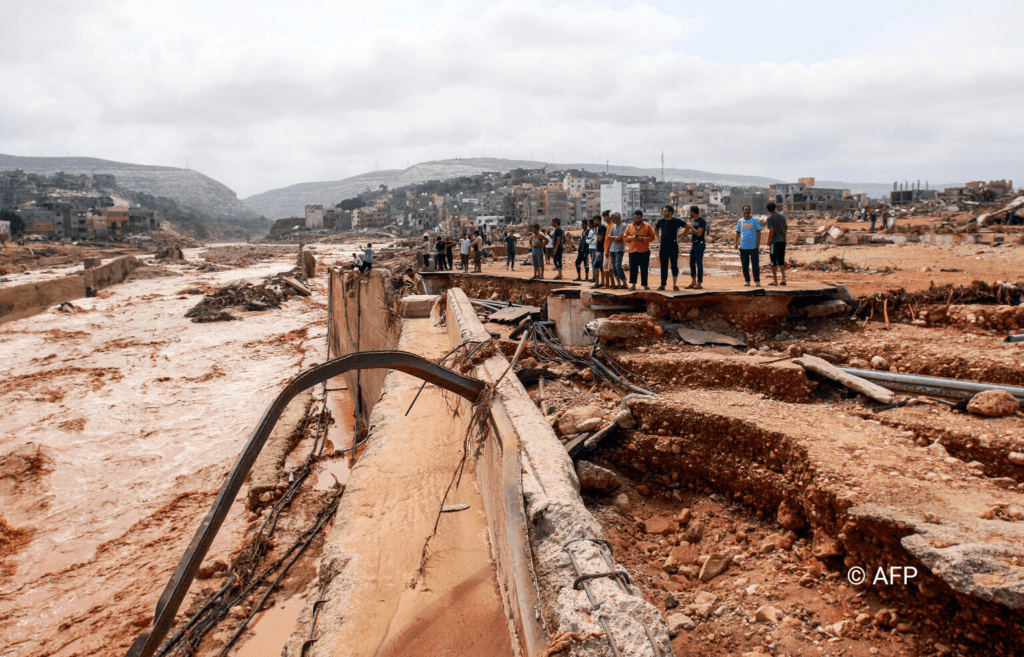 Derna suffered the most extensive impact from Storm Daniel, with two dams breaking and inundating substantial portions of the city. Our teams on the ground report that approximately one-third of its infrastructure, over 2,000 structures, have been significantly impaired or demolished. 
Although there has been a partial restoration of the power supply, the city still faces regular power outages. Consequently, many critical facilities like hospitals rely on generators to function. The challenges are immense. 
To make matters even worse, the flood waters will harbour dangerous infectious diseases like cholera and dysentery. Children who have no safe water to drink, or food to prevent them from getting weak, are in immediate danger. They could die.
We will get your help to children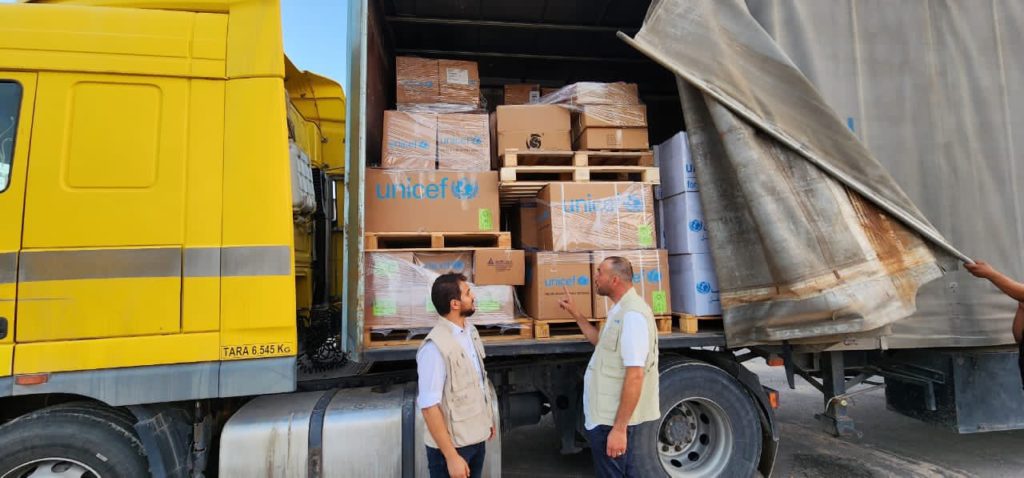 In the next hours and days, we will be rushing water purification tablets, emergency food, first-aid  kits and blankets to as many children as we possibly can.
Our teams are working day and night to reach children with emergency help, but they need your support. Children are so vulnerable, which is why any gift you can give today will be life-saving. 
You can help give them safe water to drink and wash with. Food, so they don't go hungry and become ill. First-aid to tend their wounds and soothe their injuries. Warm blankets to comfort them and make them feel safe.
Every second matters and every donation makes a difference. Your help cannot come soon enough, please donate now. 
You can send your donation by post to
Freepost; UNICEF Ireland, 33 Lower Ormond Quay, Dublin D01 R283.
In the unlikely event that the funds raised exceed UNICEF's funding requirements for this appeal, your donation will be directed to where the need is greatest.