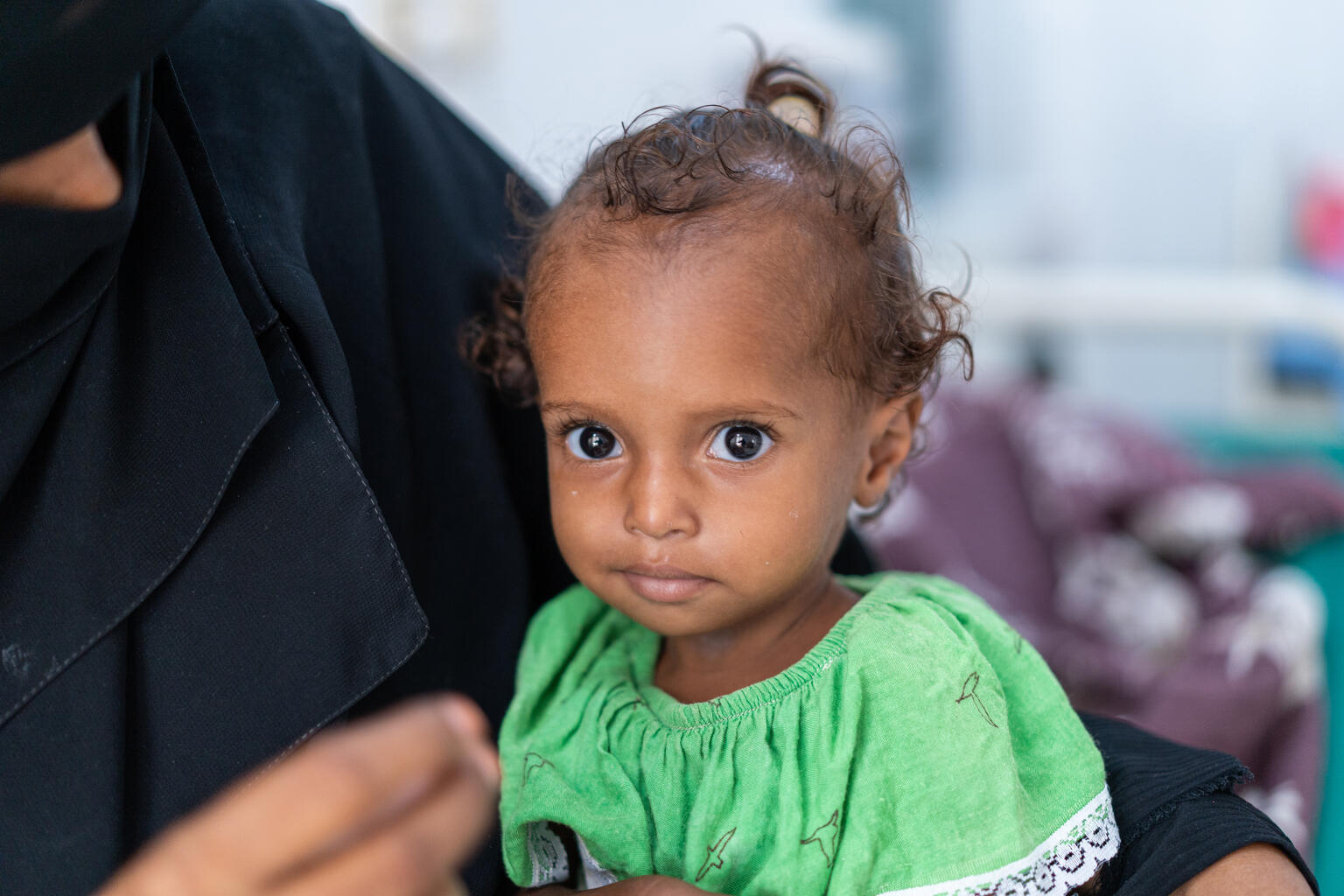 For 18 month old Ghosson, her struggle against Severe Acute Malnutrition (SAM) is a story of survival. It is an example of how you can help prevent curable diseases like Severe Acute Malnutrition in Yemen, and across the globe.
By providing simple but life-saving supplies to children in dire need, like Ghosson, you can help halt the Children's Hunger Crisis that is gripping Yemen and many countries around the world.
Yemen's Hunger Crisis
Ibrahim and Wardah, Ghosson's parents, struggle to fight back emotions remembering the day, ten months ago, when they nearly lost their little daughter.  At the time, Ghosson was terribly unwell. For days she had watery diarrhoea, could not hold down any food and was lethargic. She also had developed a high fever and a horrible hacking cough.
With no money for medicine, Ibrahim gathered up his little girl and rushed her to the nearest hospital where the doctors took over. They brought out a colour tape and wrapped it around her arm. She measured red on the tape which he knew could not be a good thing.
Ghosson was just 5kg, the same weight as a two-month old baby, but Ghosson is a twelve month old. Ibrahim learns that his daughter is suffering from Severe Acute Malnutrition and that she could die.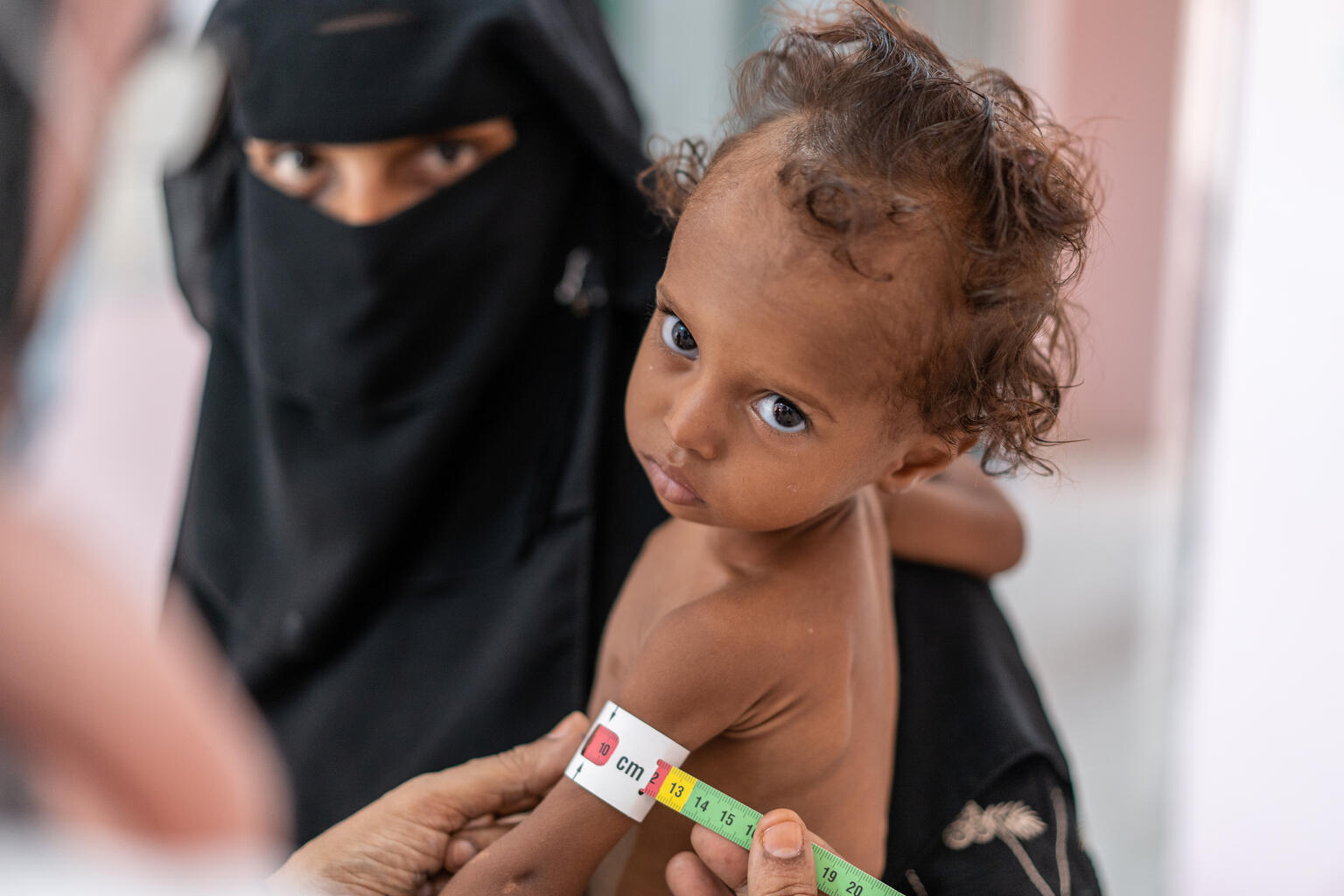 Ibrahim explains he felt deeply ashamed that he could not afford to pay for food and medicines for his children. The family were forced from their home by the ongoing violence of Yemen's almost seven-year-long civil war and since injuring his hand at work, Ibrahim has struggled to find regular employment.
"Our condition is hard. My husband cannot always find work, and we have to buy water. Sometimes our neighbours donate a small amount of money for us to buy the necessary food," says Ghosson's mother Wardah.
A Miracle Recovery with Peanut Paste
Within days of being admitted to the nutrition ward at the UNICEF-supported Al Sadaga Hospital in Aden, Ghosson's parents began to see an improvement in her. She started holding down food and putting on weight thanks to the medical treatment that was provided free of charge.
This medical treatment is thanks to gifts like yours. These donations help directly provide the antibiotics and therapeutic milk enriched with vitamins that doctors give to children like Ghosson.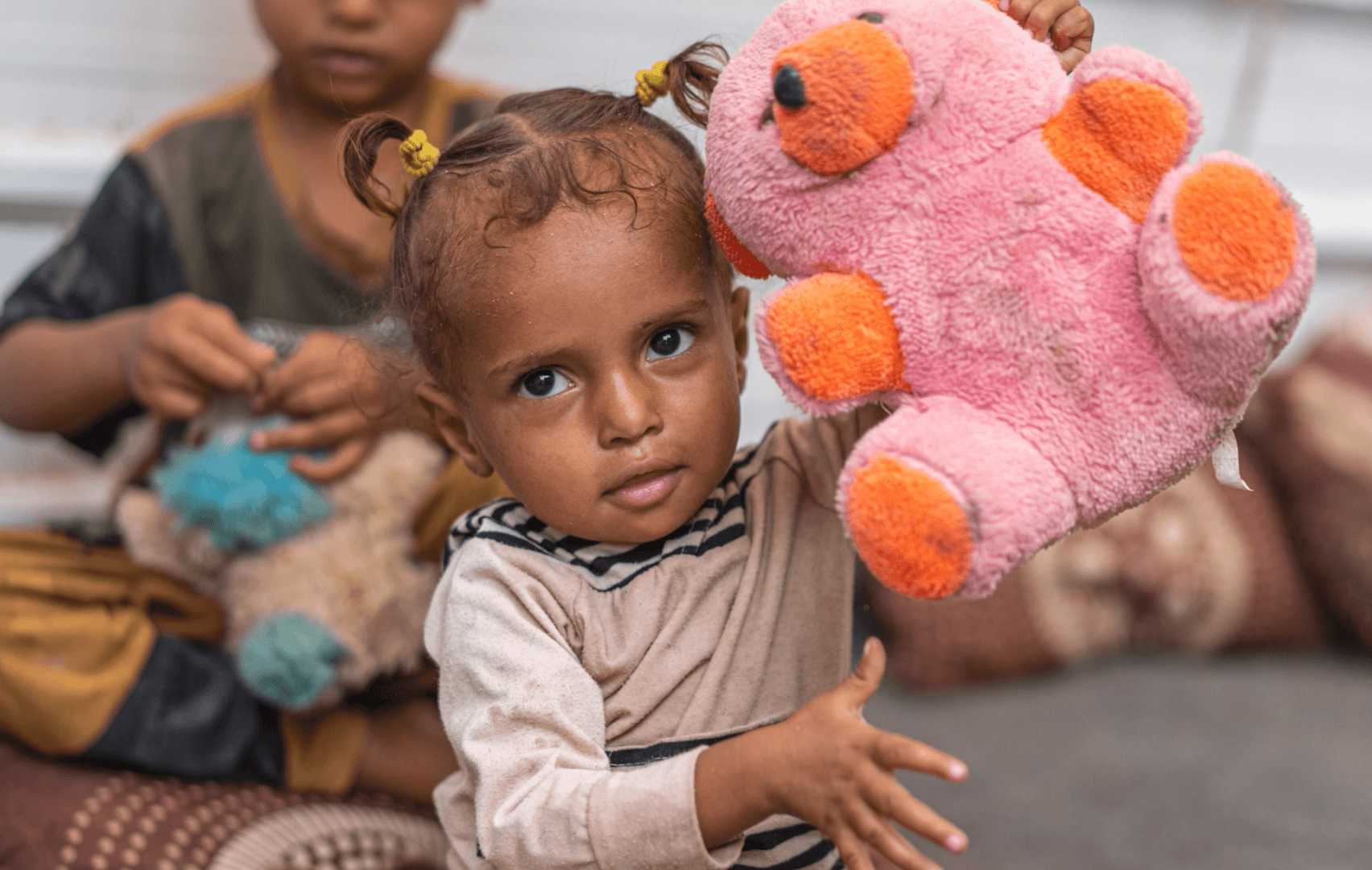 Children in Yemen Need You
Wardah and Ibrahim were also provided with sachets of peanut paste, known as the miracle paste. Each sachet, contains 92 grams of sheer goodness. Packed with 13 different vitamins, this super-powered peanut paste, known as Ready-To-Use Therapeutic Food (RUTF), saves millions of children's lives like Ghosson every year.
Without your generous donations, children like Ghosson remain in danger of severe acute malnutrition in Yemen and many countries across the world. With your support we can help bring more children back to the healthy and thriving childhoods they deserve. Please visit unicef.ie to donate now.