2022 has been a year of unprecedented levels of hunger. At least 828 million people now wonder where their next meal will come from.
Hunger is the greatest crisis facing developing countries today, with many on the brink of famine.
But what is famine? What causes it and how can it be prevented? Continue reading to learn more.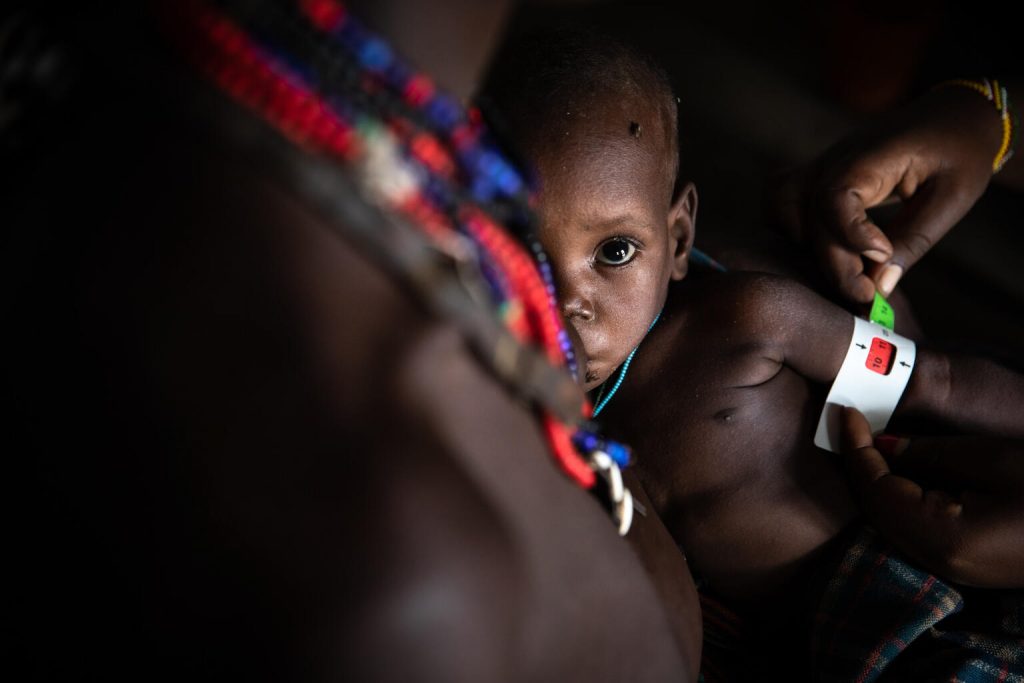 Famine Explained
Famine is a situation where a large percentage of a population are unable to access adequate food. This results in widespread hunger, acute malnutrition and loss of life by starvation and disease.
While dozens of countries around the world are currently facing a hunger crisis, famine is only declared when a number of conditions are met. Such as:
1 in 5 households face extreme food shortages
2 people per 10,000 die from starvation or malnutrition every day
30% of children suffer from Severe Acute Malnutrition
By the time famine is declared in a country or region, millions could have already died from hunger and disease.
Today countries like Yemen, Afghanistan, Ethiopia and Somalia are on the cusp of famine. They're facing an extreme food crisis that is affecting millions of children and their families.
Causes of Famine
Climate change, war and natural disasters can all lead to famine. War destroys infrastructure, disrupting supply chains, and drives people from their land and jobs. With little more than the clothes on their back displaced people are more at risk of suffering from hunger and malnutrition. If urgent humanitarian aid isn't delivered the situation can quickly escalate into famine.
Climate change is having a catastrophic effect in the Horn of Africa where ongoing drought has devastated crops and livestock. Four years of below average rainfall has resulted in acute food and water shortages, leaving millions of children malnourished and ill.
The climate crisis is directly affecting food supplies in some of the world's poorest countries. Africa as a whole contributes to only about 4% of the world's global emissions but suffers the heaviest impacts of the climate crisis.
Drought, heatwaves and cyclones, like the ones that hit Mozambique in recent years, devastate communities and destroy food sources.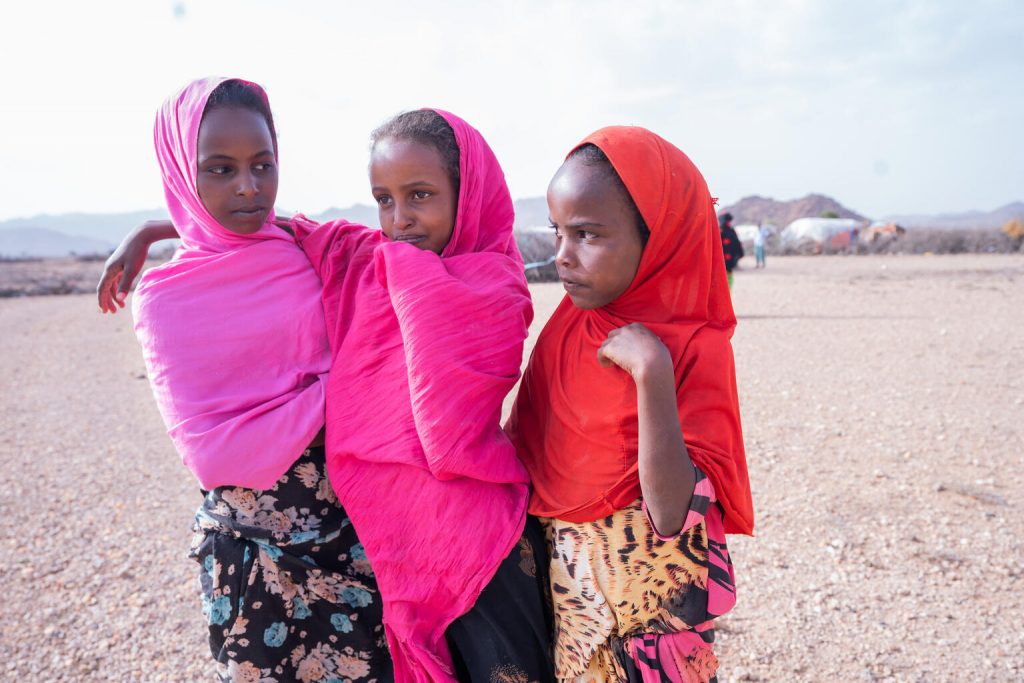 Effects of Famine
Death, disease and displacement are just some of the direct impacts of famine. Severe Acute Malnutrition, the most visible form of undernutrition, weakens immune systems and leaves the body susceptible to illnesses such as diarrhea, cholera and pneumonia.
Malnutrition, even in its less extreme form, has long-term consequences, especially for children. Stunting is caused by undernutrition and results in impaired physical and cognitive development. Children who've suffered from malnutrition are at increased risk of poor educational performance, poor wages and increased chance of illness later in life.
For women and girls, famine can increase rates of forced-marriage. When food is in short supply, girls are often married-off in return for food or money. These marriages stop girls' education, derail their futures and drive them further into poverty.
How to Prevent Famine
The delivery of life-saving therapeutic food, water and medicine can help stop a hunger crisis escalating into a deadly famine.
Right now UNICEF is on the ground in Yemen, Afghanistan and countries in the Horn of Africa delivering food and medical care to children and their families. The needs are great, but we're ready to meet them.
With your help we can reach every child – no matter who they are or where they live – with the essential nutrition they desperately need to survive and thrive. Together we can stop famine and ensure no child dies from a preventable cause.
Visit unicef.ie to learn how you can help save a child's life today.