Severe Acute Malnutrition (SAM) is the most extreme and visible form of malnutrition.
Children with SAM have very low weight for their height and severe muscle wasting. They are nine times more likely to die than a well-nourished child.
Three Million Children Die Every Year From Malnutrition
The cause of death is not always malnutrition itself, but common childhood illnesses like diarrhoea and pneumonia.  Children with severe acute malnutrition are simply too weak to fight off common illnesses that the majority of healthy children overcome.
Children suffering from malnutrition need urgent life-saving treatment, which we can provide together.
Life-Saving Food
Before 'Peanut Paste', children could only receive help for malnutrition in hospitals. Here, they would be fed therapeutic milk whilst receiving any necessary medical care.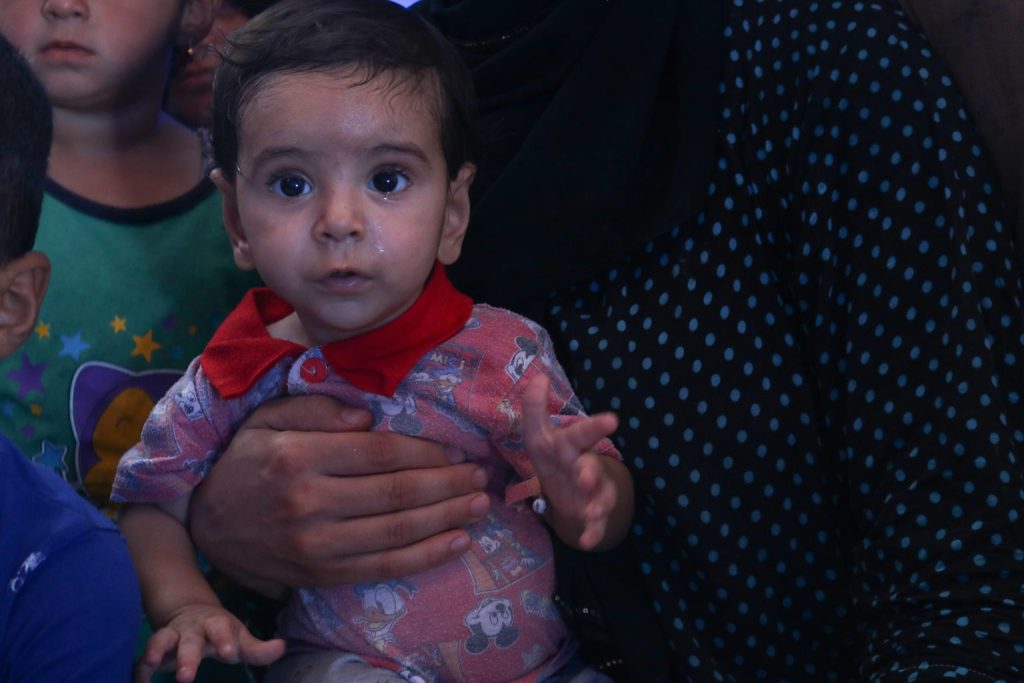 Afrah and her son Ali are sitting in their tent in Khazir camp for displaced people. Iraq | 2017 | Sparks
With most hospitals out of the reach, and too expensive for most families, many children did not receive the help they needed. The creation of Ready-to-Use Therapeutic Food (RUTF) has positively affected the lives of millions of children around the world.
Peanut paste allows children like Ali to get urgent help wherever they are.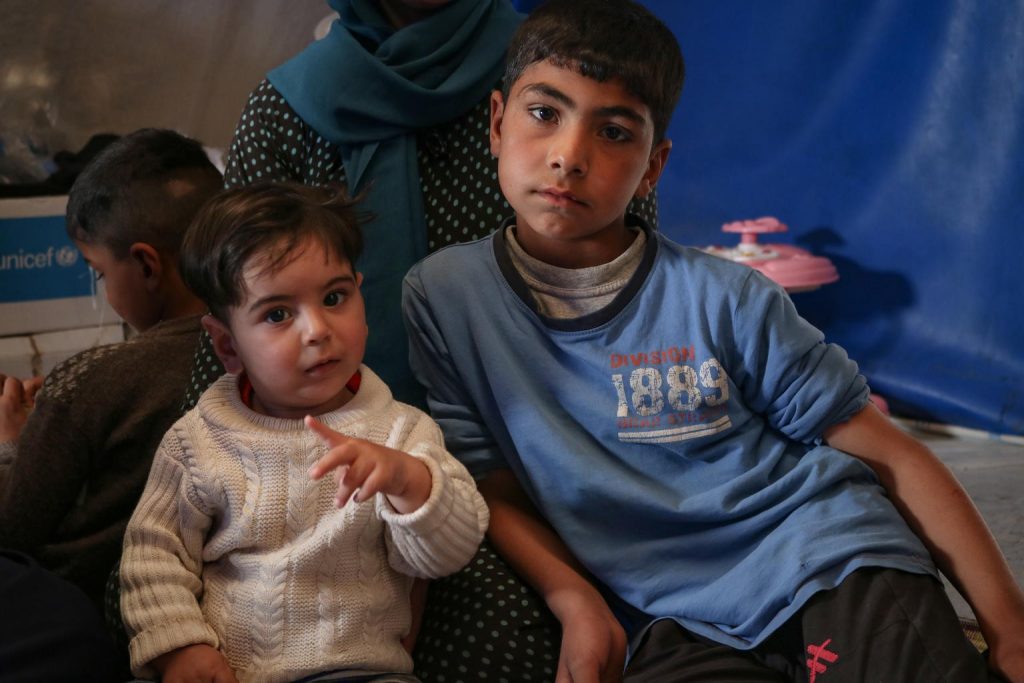 After receiving treatment at a UNICEF-supported clinic, Ali began to recover. Today he's a healthy and thriving child. Iraq | 2017 | Sparks
Ready-to-Use Therapeutic Food (RUTF) is a tasty, energy-packed paste made from peanuts, oil, sugar, milk powder and vitamin and mineral supplements. The paste doesn't have to be mixed with water, which avoids the risk of contamination.
It has a long shelf life and comes in ready to eat sachets. These sachets can be eaten at home, making it extremely easy to use and practical where cooking facilities and fuel are limited.
The Fight Against Hunger
RUTF is UNICEF's most effective tool for saving children from severe acute malnutrition. It is cost-effective which means more children can be reached and is extremely practical when working in crisis or conflict zones like Yemen.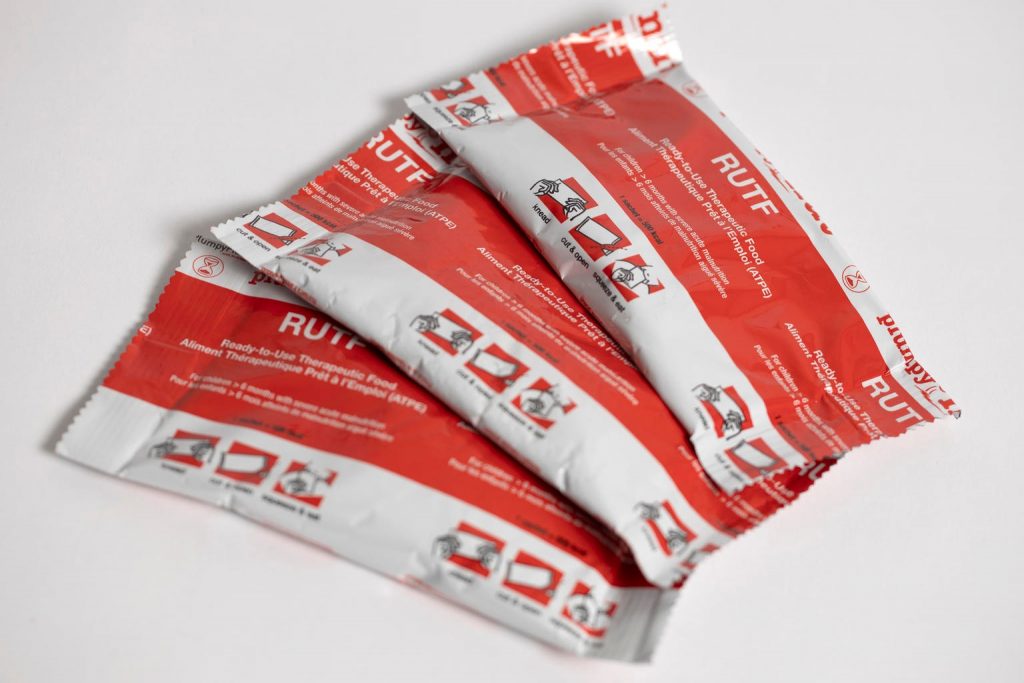 Peanut paste, ready to use therapeutic food
RUTF has transformed the treatment of severe acute malnutrition. It makes it easy to cure children right in their own homes and communities.
The Community Approach to Reach Every Child
Once community health workers are trained to spot early signs of malnutrition and cases of SAM all they need is enough supplies of RUTF to easily save children's lives.
The power of the community-based approach is that early detection and early treatment leads to better rates of survival and the treatment of many more children. It also empowers communities and is much more cost-effective than treatment in hospitals.
Become a Global Parent Today and Protect Children From Malnutrition
When you sign-up to become a global parent, you are giving a child the gift of a better future, free from hunger and poverty.
Please know that your monthly donation, no matter the amount, goes towards helping the world's most disadvantaged children.
Please consider becoming a UNICEF monthly supporter today.