UNICEF's Chief of Operations in Syria John Marks spoke to Newstalk's Pat Kenny Show about recent conflict and uncertainty in Syria.
In the excerpts below, John describes the challenges facing children and their families and UNICEF's emergency response to the crisis. Thankfully, UNICEF teams are reporting some improvements in the situation with the number of people currently displaced declining.
Speaking in late October, John explained that in the two weeks since violence escalated on October 9th: "180,000 people – including 90,000 children – were displaced from the northeast of Syria as a result of these latest hostilities.
This includes 20,000 internally displaced persons, who were in two camps that have had to relocate for the second, third or fourth time. All the schools at the border have been closed. So children have no access to education."
UNICEF's Emergency Response
In response to the latest crisis, many families are moving away from affected areas and John highlighted how UNICEF, as one of the few agencies with access across the vast majority of Syria, works to protect and support children and their families.
"The 180,000 people displaced are moving south – and their number is expected to increase, as further families are displaced from this zone that Turkey has dedicated.
"UNICEF is supporting them in temporary shelters where we can look after their basic needs like food, water, inoculations, health and access to a doctor for children – should they need it.
"The northeast of Syria had been relatively stable up until October 9th. It wasn't ideal, but we had better access to provide assistance to children in need in that area. Over the past two weeks, there has been a lot of turbulence and a lot of movement which has exacerbated the issues for these families and children. They've been pulled out of school, they have had to uproot to move away from hostilities and access to water is an issue.
"The Alouk water pumping station in Al-Hasakeh, which provides water for 400,000 people was damaged and their water was not flowing for 4 or 5 days. UNICEF has now helped to partially repair the station and it's operating at about 50% capacity."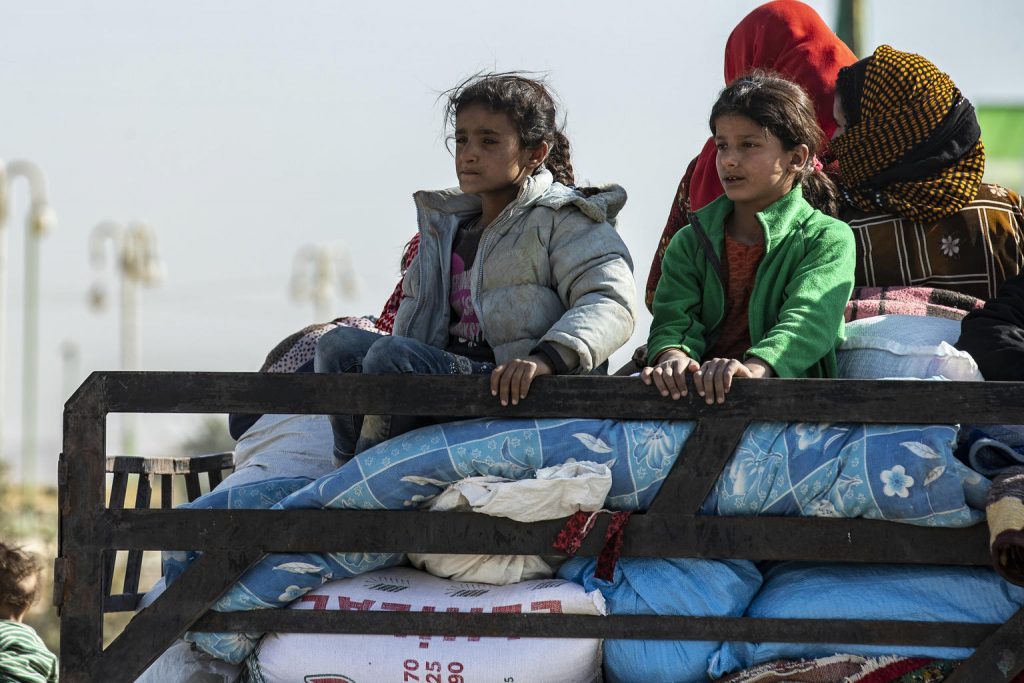 Protecting Children
In order to ensure that UNICEF teams can support as many children as possible across all of Syria, John says UNICEF calls on all parties to the conflict to protect children and ensure their rights are respected.
"Given the history of Syria, UNICEF has had to negotiate with several different groups over time, as control over certain areas of the country has changed. We have been very vocal in stating that we need to access the children, to provide for the children.
"Whatever happens, for the children the politics don't matter. What matters is that all parties to the conflict abide by their obligations to protect children and the infrastructure they depend on.
"For UNICEF, operationally we will continue to deliver through whatever modalities we can and we assume that whoever is in control will continue to allow us to reach these children and their families in need."
Latest Update From the Ground
Since John's October interview hostilities have subsided, allowing over 90,000 displaced people to return to their homes. However, more than 100,000 people remain displaced, including over 40,000 children.
The situation remains fluid and the impact of the conflict will be felt for months to come. More than 90,000 people remain in displacement camps across north-eastern Syria, dependent on daily humanitarian assistance.
The recent escalation of violence has aggravated an already volatile area and increased the need to deliver basic services to children and their families.
You can help support children in Syria.