In March, India witnessed a deadly surge in COVID-19 cases. The numbers of patients overwhelmed health facilities and hospitals, leaving critical medical supplies running extremely low.
Thanks to the swift response of our donors, UNICEF delivered vital medical supplies and equipment and continued to support the rollout of the COVID-19 vaccination programme in India.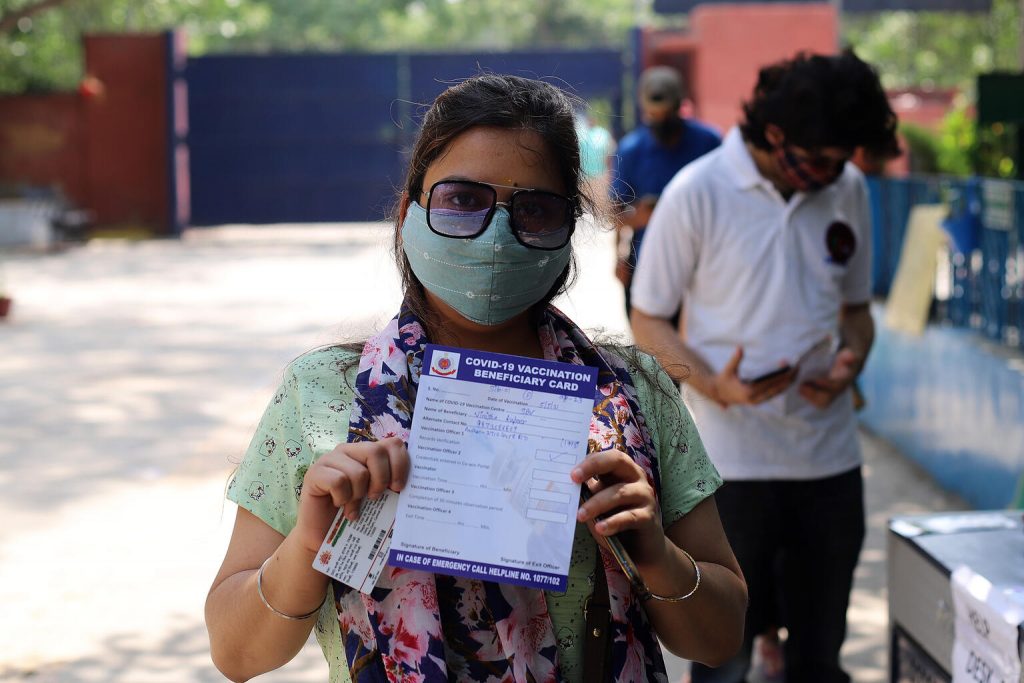 Dr. Yasmin Ali Haque, UNICEF Representative in India, has expressed UNICEF's gratitude to its donors, saying, "COVID has shown more than ever we are living in an interconnected world. India is under threat today. We need solidarity to prevent the situation from getting worse in other countries.  We are very thankful for the support and compassion from the international community."
UNICEF's teams in India have been working hard to procure supplies of vaccines, PPE, COVID-19 testing kits and oxygen concentrators, while also supporting the installation of 25 Oxygen Generation Plants for hospitals in two of the worst hit areas in the country.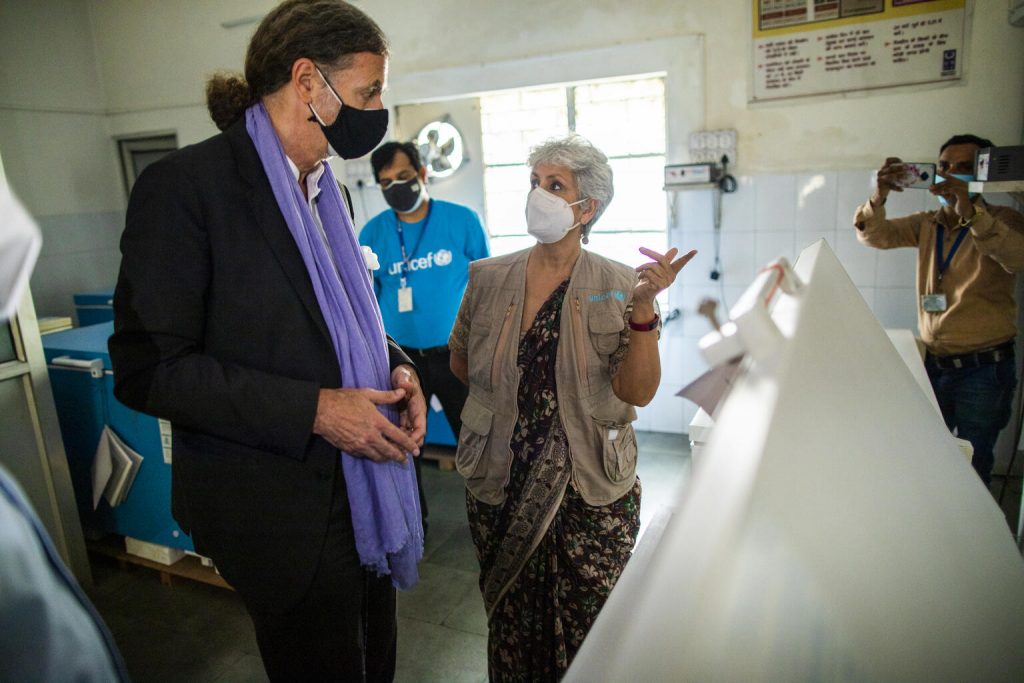 UNICEF staff member Shweta Luthra has seen first-hand the effects of the second wave of COVID-19 around her. Despite the fear felt by her and her colleagues, she says, "I've never been prouder or more inspired by my organization and my colleagues. They are working hard to provide relief, help and support. To procure and deliver lifesaving supplies like oxygen. To be there for children, families, and communities when they need us the most."
While there is still a great deal of work to be done and more support needed to mitigate the long-term effects of the pandemic on children, UNICEF India has expressed its thanks to its supporters around the world.
Speaking in a video message addressed to donors, Dr. Ali Haque said, "Thanks to your support we will reach the most vulnerable, save lives and help India overcome this unprecedented crisis."
Watch Dr. Ali Haque's thank you message below: In appreciation… India Appeal wins support in Ireland – YouTube