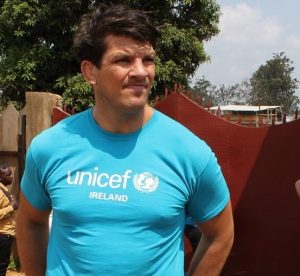 By Donncha O'Callaghan, UNICEF Ireland Ambassador
When I heard the dreadful news about the horrific explosions in Beirut, my heart went out to the children and families of Lebanon. I am sure yours did too because Ireland and Lebanon have a very special relationship. Not only do we have peacekeeping troops stationed there, but, over the years, our country has developed very important and lasting relationships with communities there.
I myself have visited the country on two occasions in my role as an Ambassador for UNICEF Ireland. Back home in Cork, it was the children's stories that I couldn't get out of my head. I have never forgotten the suffering I saw in Syrian refugee camps there and the plight of the children has always stayed with me.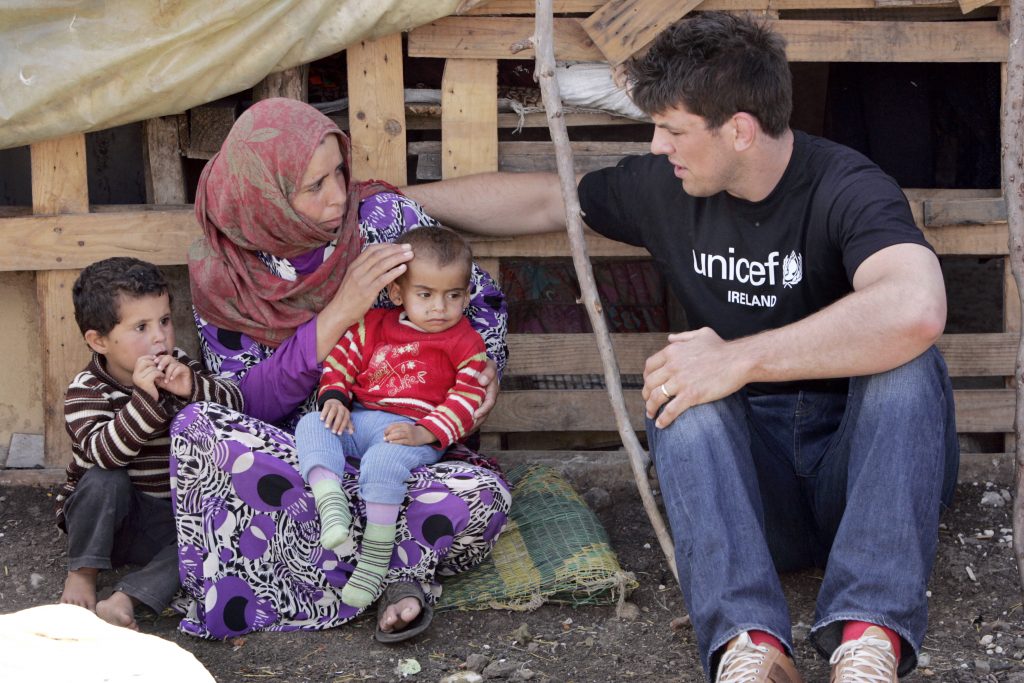 This catastrophe couldn't have happened at a worse time for the children of Lebanon. The country is already in a really bad economic crisis and I know that ordinary families struggle to earn enough to feed and clothe their children. With four children of my own, I can't imagine how stressful it must be if you don't know where your next meal is coming from.
Now, on top of the COVID-19 outbreak, which is hitting Lebanon hard, families are having to cope with the devastation of the port explosions. Like most people, I was stunned when I first saw the videos of the blast. I've never seen anything like it, and I can only imagine the terror children in Beirut felt.
Our UNICEF team on the ground has reported that entire neighbourhoods have been wiped out. Toxic air hangs in the streets. And our brave aid workers tell me that 100,000 children now have no homes.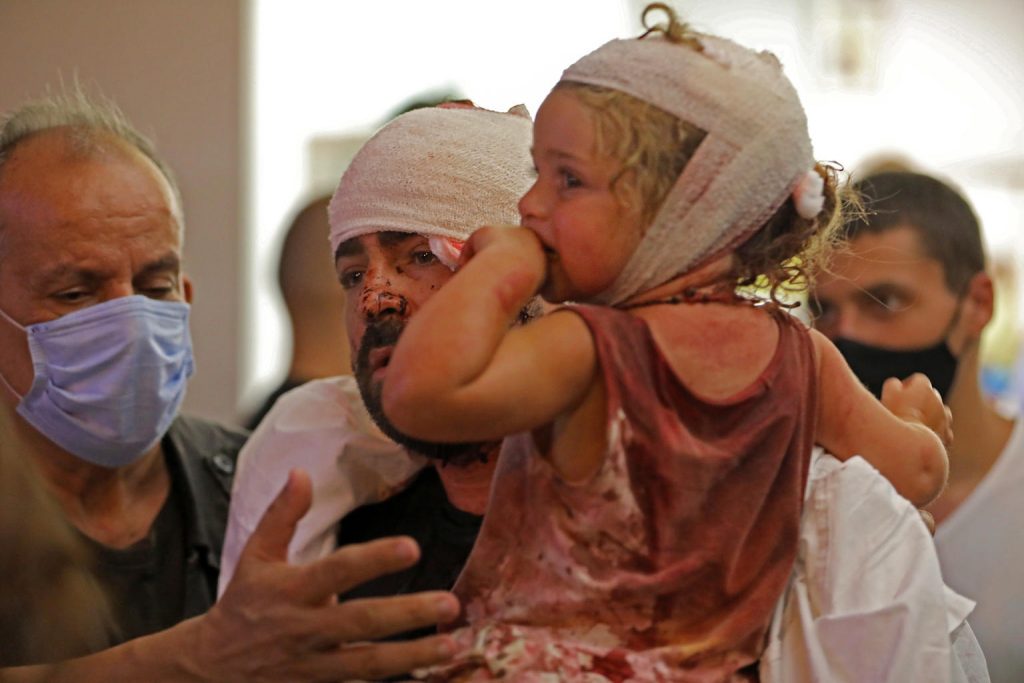 UNICEF has over 200 staff on the ground in Beirut working around the clock to help children. The teams deliver life-saving humanitarian aid, medicine, clean water and food to those in need.
Alongside this, our teams are also there to support the emotional wellbeing and mental health of children. As the days go by, our teams are hearing more and more tragic stories about the extent of the shock and trauma suffered by children. Children have suffered bereavements, become separated from their families, and lost their homes. How scared they must be.
These traumatic events compound ongoing anxieties about COVID-19, street protests, and economic instability. Children are strong and resilient, but they need help to cope. They need people standing by their side and supporting their families and communities. That's why it so inspiring to witness the commitment of our teams on the ground.
And their work simply wouldn't be possible if it wasn't for big-hearted people here in Ireland, and UNICEF Ireland is making an urgent appeal for Irish people to do what they can to protect children in Lebanon.
I hope you will be moved by the plight of the children in Lebanon right now. So many of them are suffering because of this terrible catastrophe and we must do everything we can to help them. As our President Michael D. Higgins said just recently, 'The hearts of the Irish people are with the Lebanese people.'
For many decades, Irish people have stood side by side with the wonderful people of this small country in the Eastern Mediterranean, and I hope you can find it in your heart to be there for the children of Lebanon once more today.
To support children in Lebanon, please donate to UNICEF's Emergency Lebanon Appeal.