Three-year-old Zalal has spent all of her life in a temporary shelter, with no place to call her home.
Like so many others, Zalal and her family fled for their lives, with nothing but the clothes on their backs, when fighting escalated in Syria.
"Life in Syria is all war, politics," explains Zalal's father Adnan, who works three jobs just to feed his children.
"There is fighting all the time. We walked here, crossing the border at night. When we got here, we felt safer but still scared. The planes, bombs are gone, but we are still scared."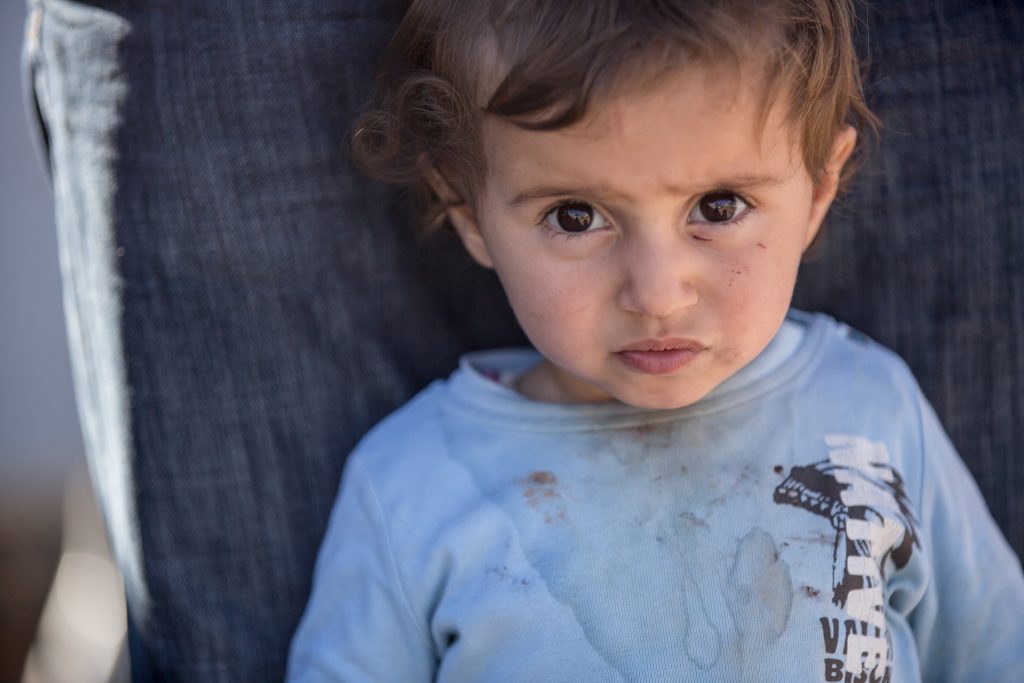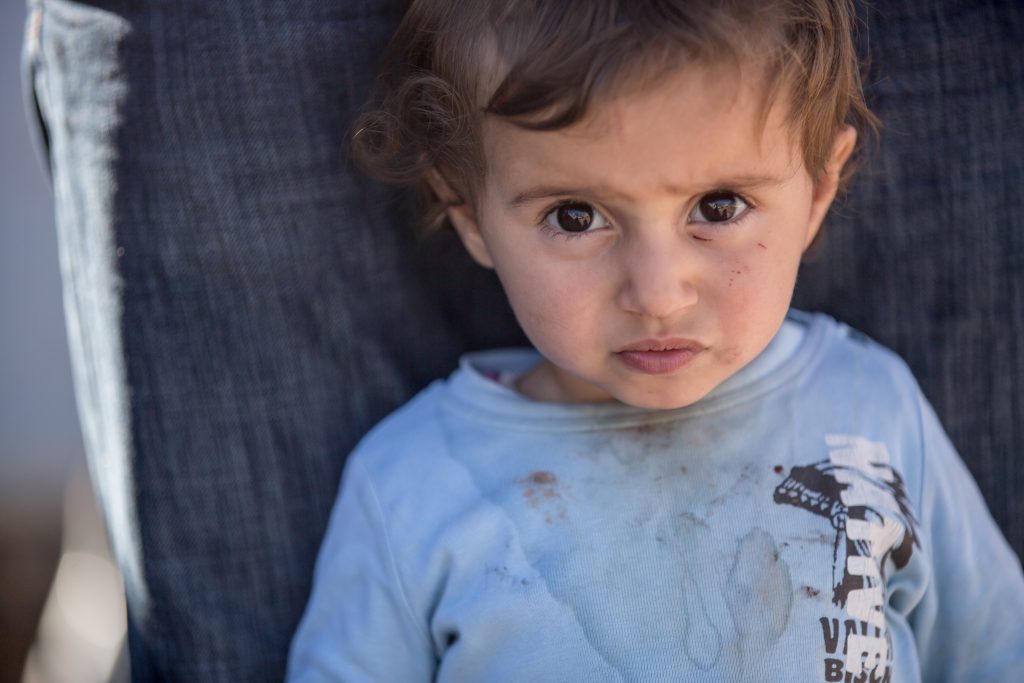 After their gruelling and terrifying ordeal, the family's suffering was not over.
Cold, Damp and Inhospitable
The camp was very overcrowded and there was only a tent for shelter.
"We were on a slope and the sewage used to come under and into our tent. Whatever we found we put on the tent or extra protection."
Conditions in the camp are still terrible. Sagging, aged tents with their many patches of plastic aren't strong enough to properly protect children from torrential rain and bitterly cold wind.
The family have little money for food or fuel and every day is a struggle just to get by.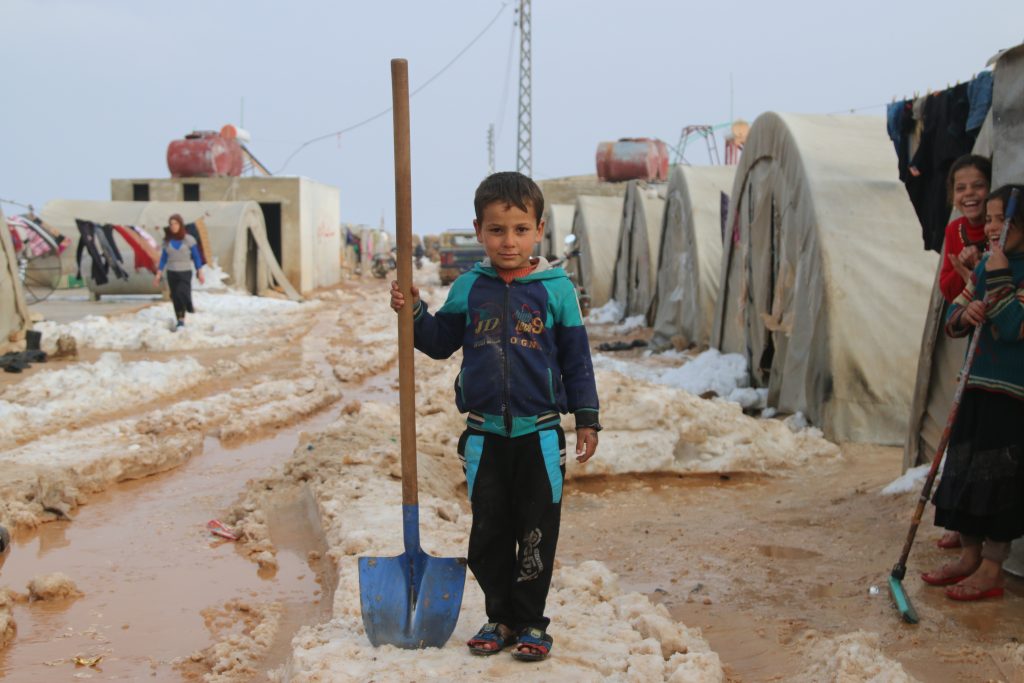 Now with winter on its way, things are going to get a whole lot worse for a child like Zalal and the consequences could be devastating.
One stormy winter's night, Zalal and her family woke up to water flooding their home.
"We woke up and the whole tent was flooded," explains Adnan. "We had to rip a piece of nylon off the tent for the children to sleep together on in a corner. The rain didn't stop and the tent was flooded for days."
Help Protect Syrian Children
Now winter is on its way once more.
For Syrian children like Zalal who are stuck in this bleak and inhospitable place, winter means bitterly cold nights, shivering under a thin blanket on damp mattresses on the ground, huddling close to each other to stop from freezing.
It means long, flimsy tents are no match for storm force winds and heavy rain. Without proper clothing, the consequences for Syrian children this winter will be dire.
No child should have to suffer like Zalal.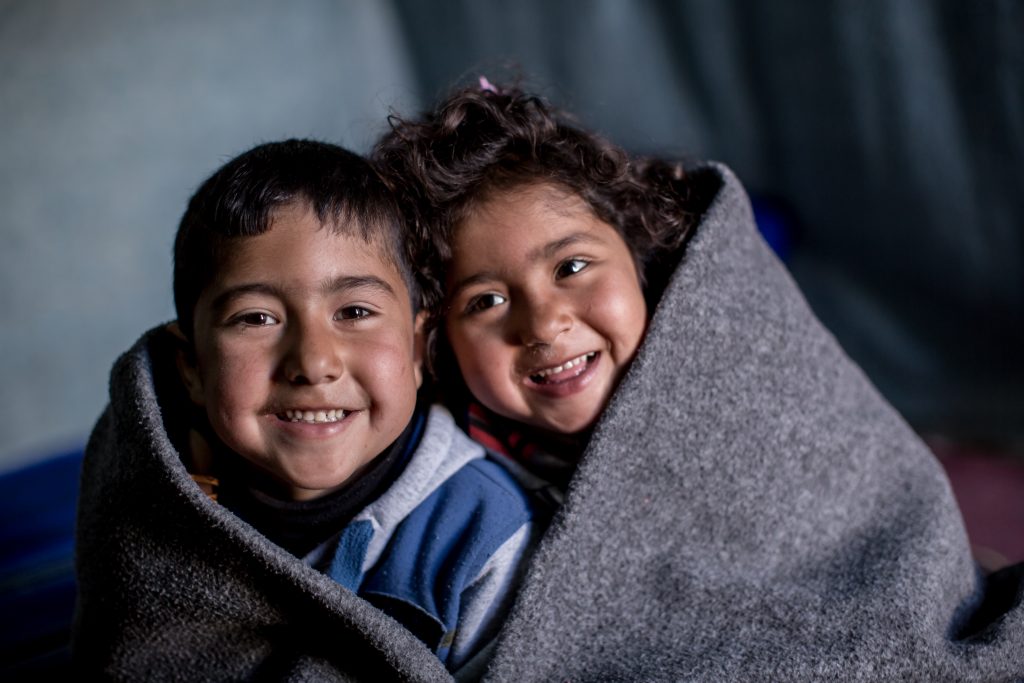 No mother or father like Adnan should have to struggle to keep their children warm and safe.
But, together we can change this and provide children with warm clothes, blankets and waterproof boots this winter.
How Your Donation Helps
A donation of €25 could provide five children with thermal blankets, ensuring they are kept warm during the freezing winter months.
Young children and babies are more vulnerable to the cold and can quickly contract hypothermia, which can be fatal. The good quality blanket you give will save little lives.
€50 could provide one child with a winter clothes kit to keep them warm and cozy all winter long.
The kit you give comes complete with a waterproof winter jacket, a sweater, warm winter trousers, a woolly hat and scarf set, cosy socks, sturdy winter boots and gloves.
With €85 you could help heat a classroom for an entire winter.
By heating a classroom through the worst of the cold, you can keep children warm and focused on their lessons. You can save lives and futures.
Your gift will help bring children in from the cold this Christmas. Please donate now.