Description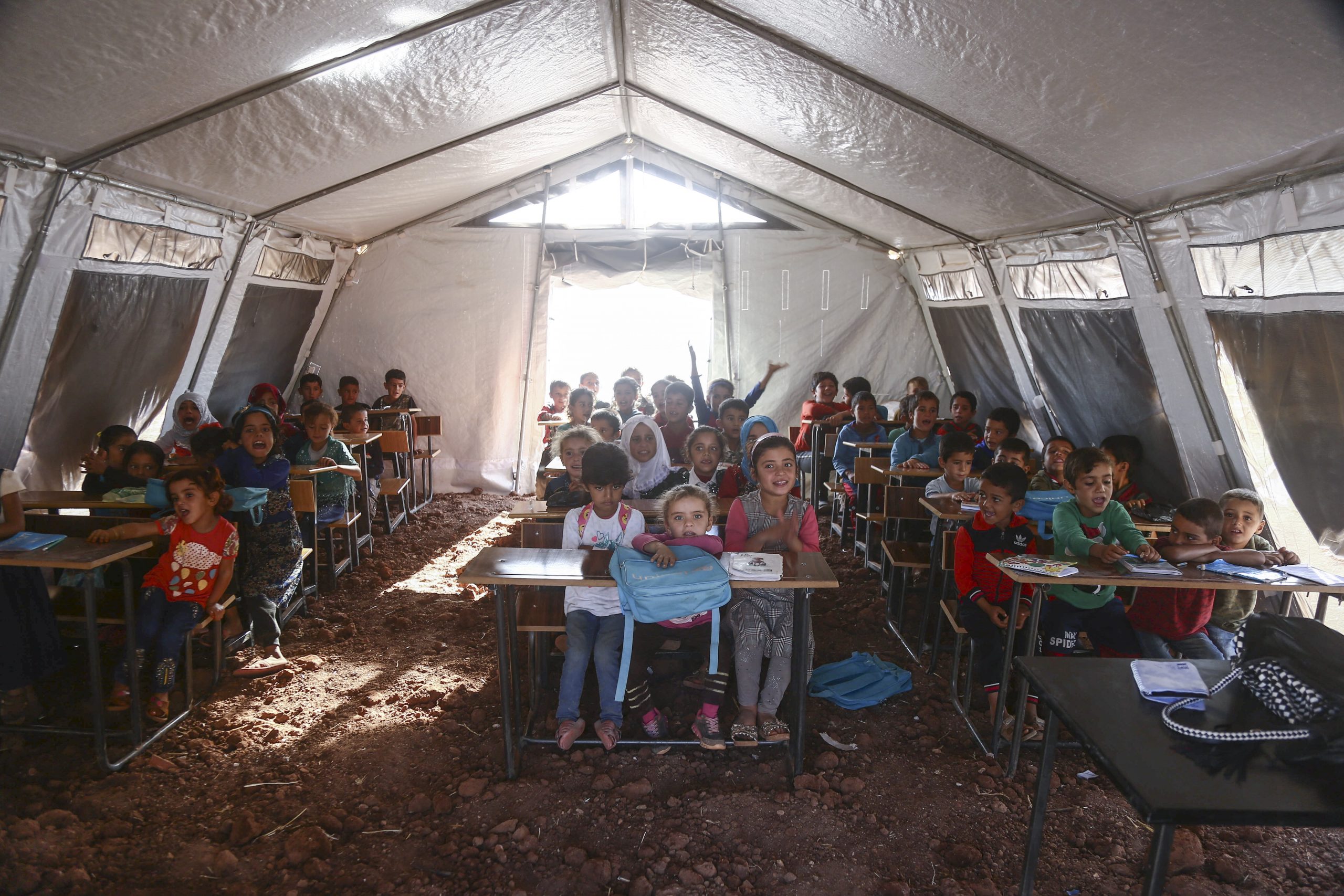 Today, an estimated 35 million children around the world have been forcibly displaced. Only half of all refugee children attend primary school, and less than a quarter attend secondary school.
But thanks to our generous supporters, children can now restart their education and attend classes in their new school tent.
Smiles beam across their faces as Arabic class begins in the Atmeh refugee camp, Syria.