1.  Malnutrition is a Leading Cause of Death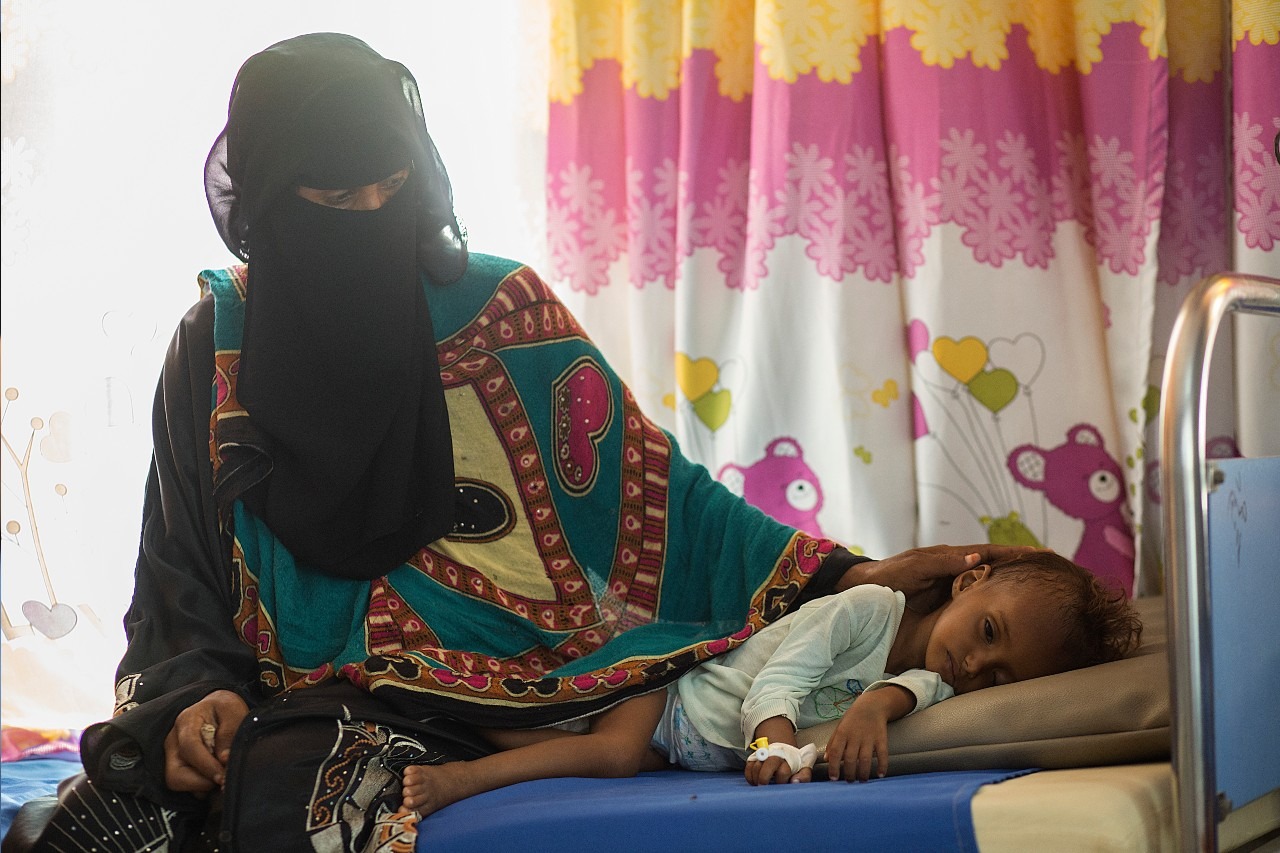 Saba's mother comforts her as she is recivies medical care at a UNICEF supported clinic in Yemen.  Saba arrived to the clinic with severe acute malnutrition, fever diarrhoea. | Yemen| 2018 | Almahbash 
Every year three million children under the age of five die from undernutrition – making it a leading cause of death for children around the world.
The cause of death is not always malnutrition itself, but common childhood illnesses like diarrhoea and pneumonia that malnourished children are just too weak to survive.
2.  Global Hunger is on the Rise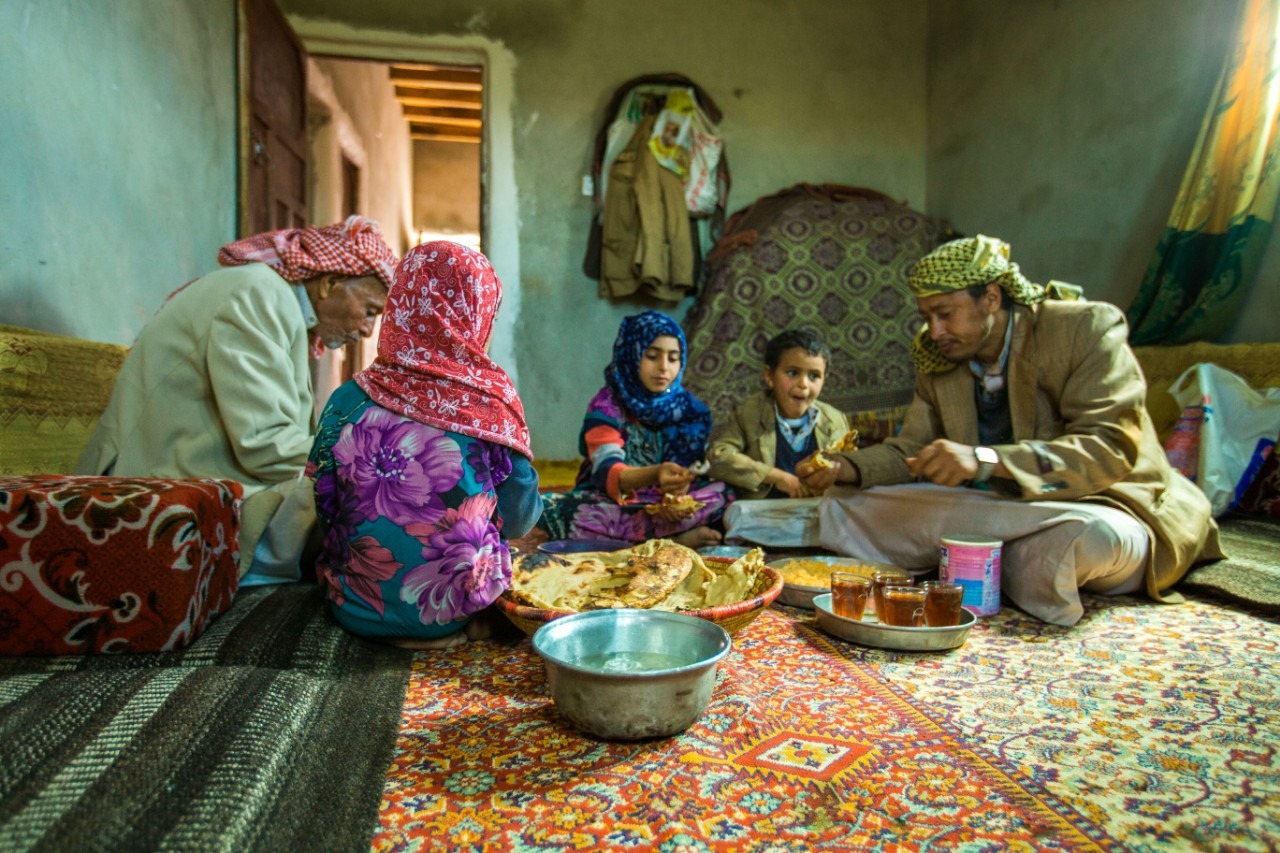 A family from Amran Governorate in Yemen are pictured sharing their lunch. This family used money received through UNICEF's emergency cash transfer project to purchase their food. Yemen | 2019
Globally more than 820 million people are going hungry, this number has risen for three consecutive years. Conflict and climate change are the key drivers behind this increase and one of the leading causes of severe food crisis.
Today 1 in 4 children around the world live in countries affected by natural disasters and conflict like Yemen.
3.  Breastfeeding Saves Lives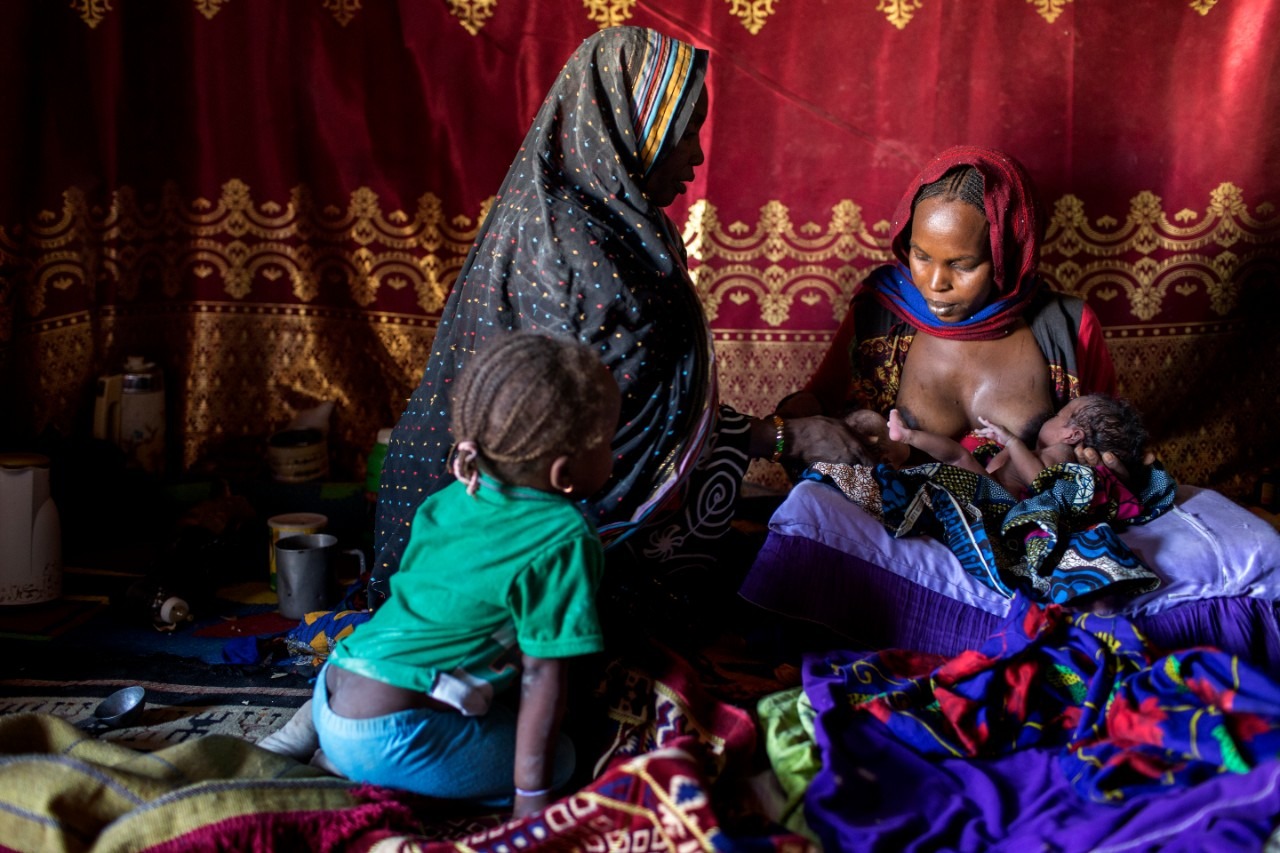 Bila a community health volunteer is pictured here visiting a new mother of twins. Bila works with UNICEF to support women to breastfeed their babies.  Chad | 2018 | Frazier 
Not breastfeeding or breastfeeding incorrectly can be linked to 12 % of under-five deaths globally. Investment in improving breastfeeding rates and practices can save millions of little lives every year.
4.  No Amount of Food Can Cure a Stunted Child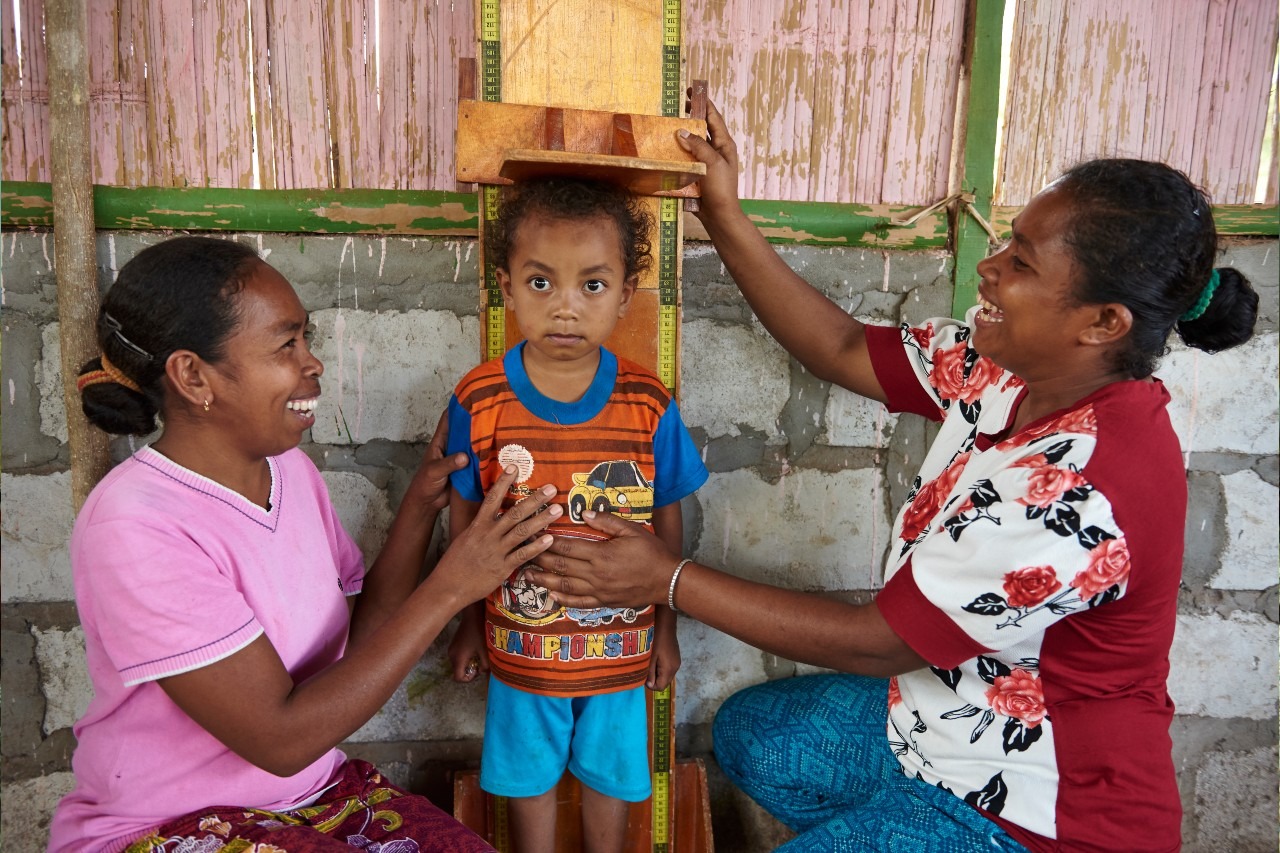 During a regular growth monitoring session at a UNICEF supported Community Health Centre, a child's height is measured to check his development. Indonesia| 2018 | Noorani 
Stunting is caused by chronic malnutrition which prevents a child's body and brain from growing properly. A stunted child will never reach their full potential. Stunting has far reaching consequences for children and their communities; reducing a child's ability to learn and trapping them further in the cycle of poverty.
Globally, 159 million children under 5 are stunted. These children often come from the poorest households, making stunting a key marker of poverty and inequality.
Good nutrition must start early to prevent stunting and its devastating consequences before they start.
5.  One in 13 Children Suffer From Wasting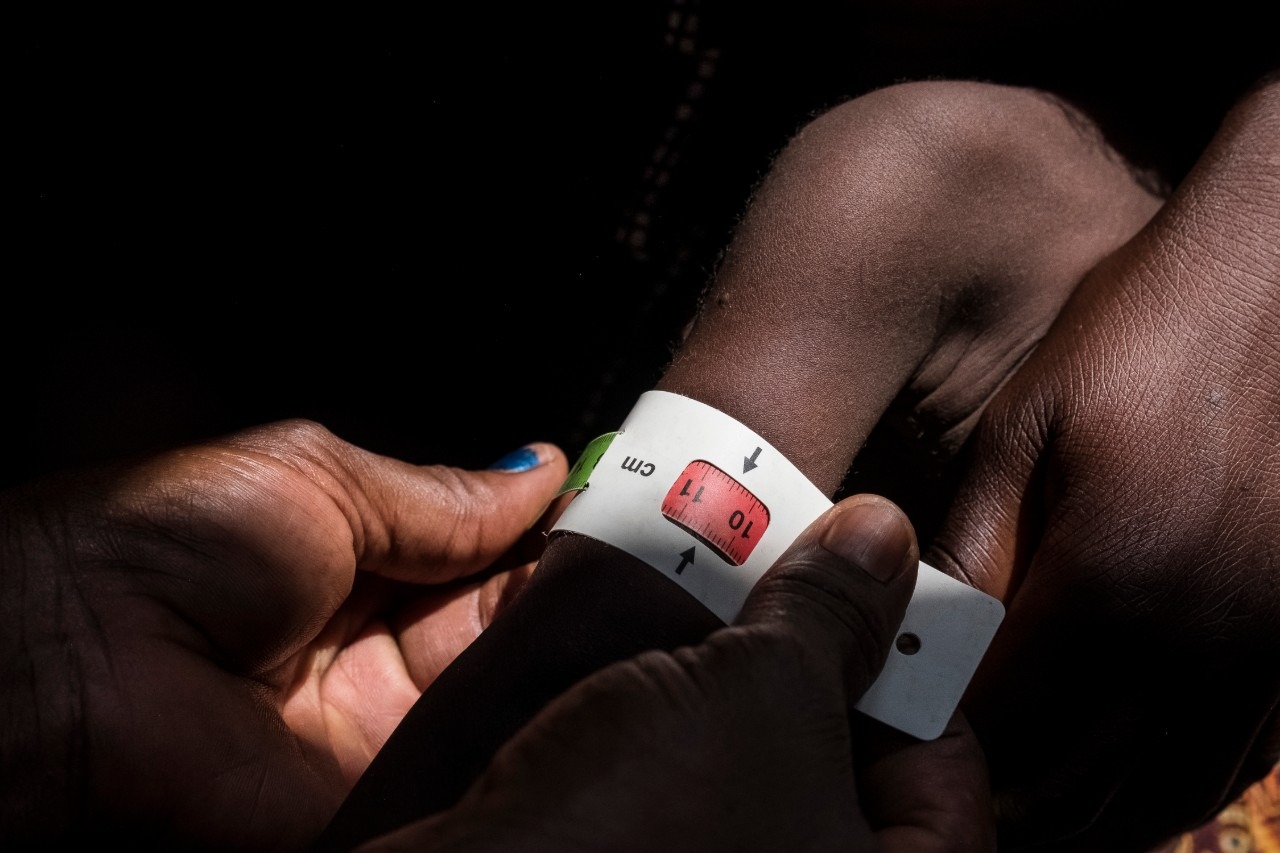 Kevin Abba is checked by a nurse with a mid-upper arm circumference tape (MUAC), which shows that he is suffering from severe acute malnutrition (SAM).  Central African Republic | 2017 | Sokhin
Wasting is the crushing result of acute malnutrition and poses an immediate threat to survival. Right now, 50 million children under five are wasted and 16 million are severely wasted.
6.  Vitamin A Deficiency Causes Blindness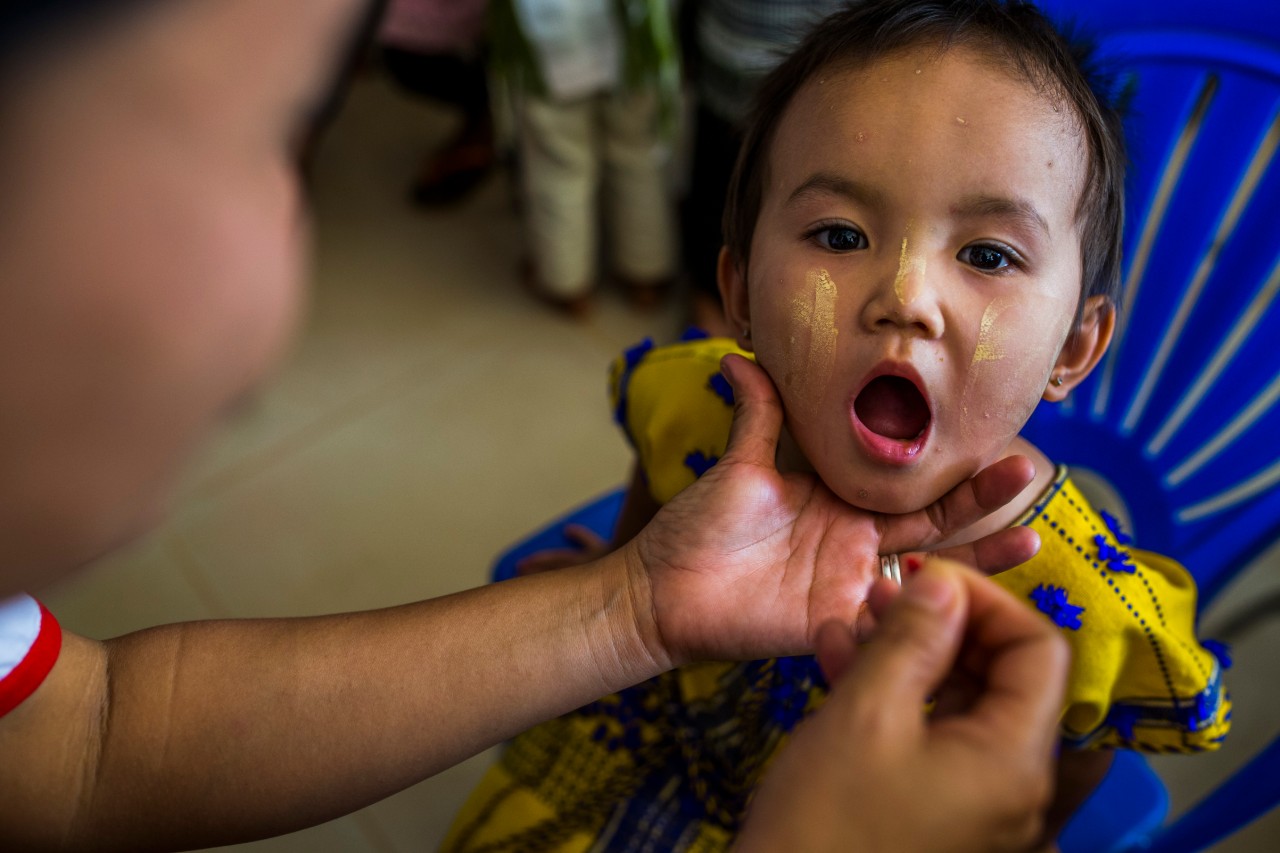 A child in Myanmar receives vitamin A supplementation as part of a UNICEF vaccination campaign. Myanmar | 2019
Vitamin A deficiency is the leading cause of preventable childhood blindness and increases the risk of death from common childhood illnesses such as diarrhoea.
Simple solutions, like Vitamin A supplementation, can prevent blindness and save lives, yet one in three children around the world are not getting the supplementation they need.