Description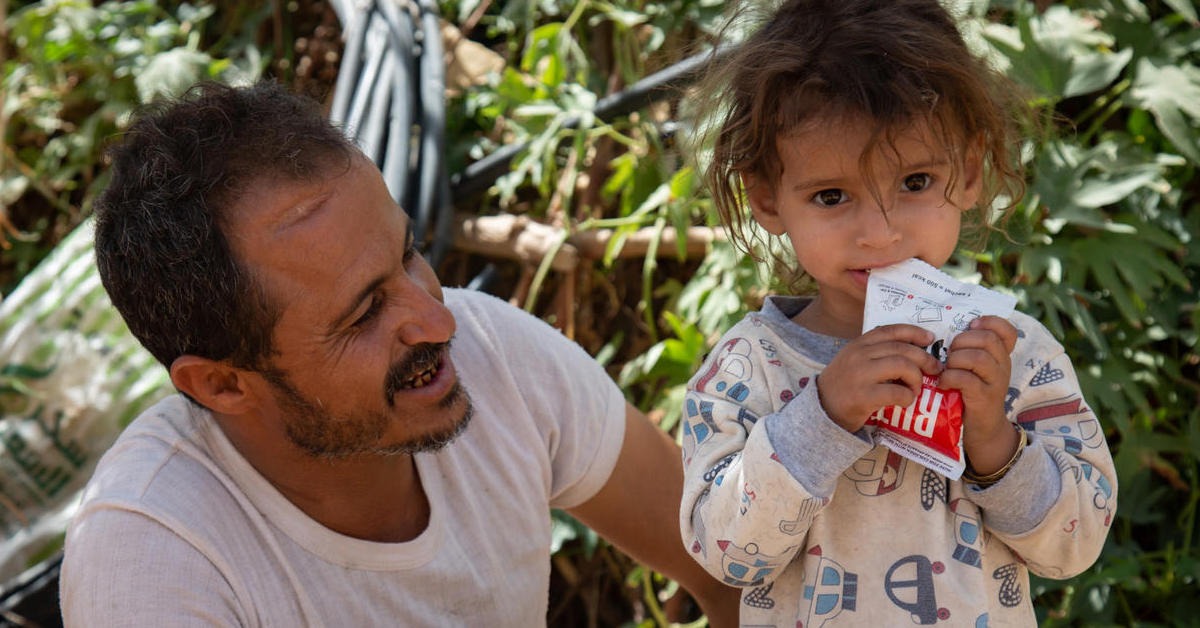 Moharram is making sure his little daughter Bulqis (2) gets the emergency food she needs to recover from malnutrition.
Forced to flee their home in search of safety, the family has left everything behind and is now living in a refugee camp in the city of Mareb, Yemen.
Food and clean water are in short supply and poor sanitation is making the most vulnerable children even more vulnerable to life-threatening diseases like Measles and Polio.
Thanks to generous donors, UNICEF is one of the few humanitarian organisations left in Yemen fighting to protect and save children's lives.