Description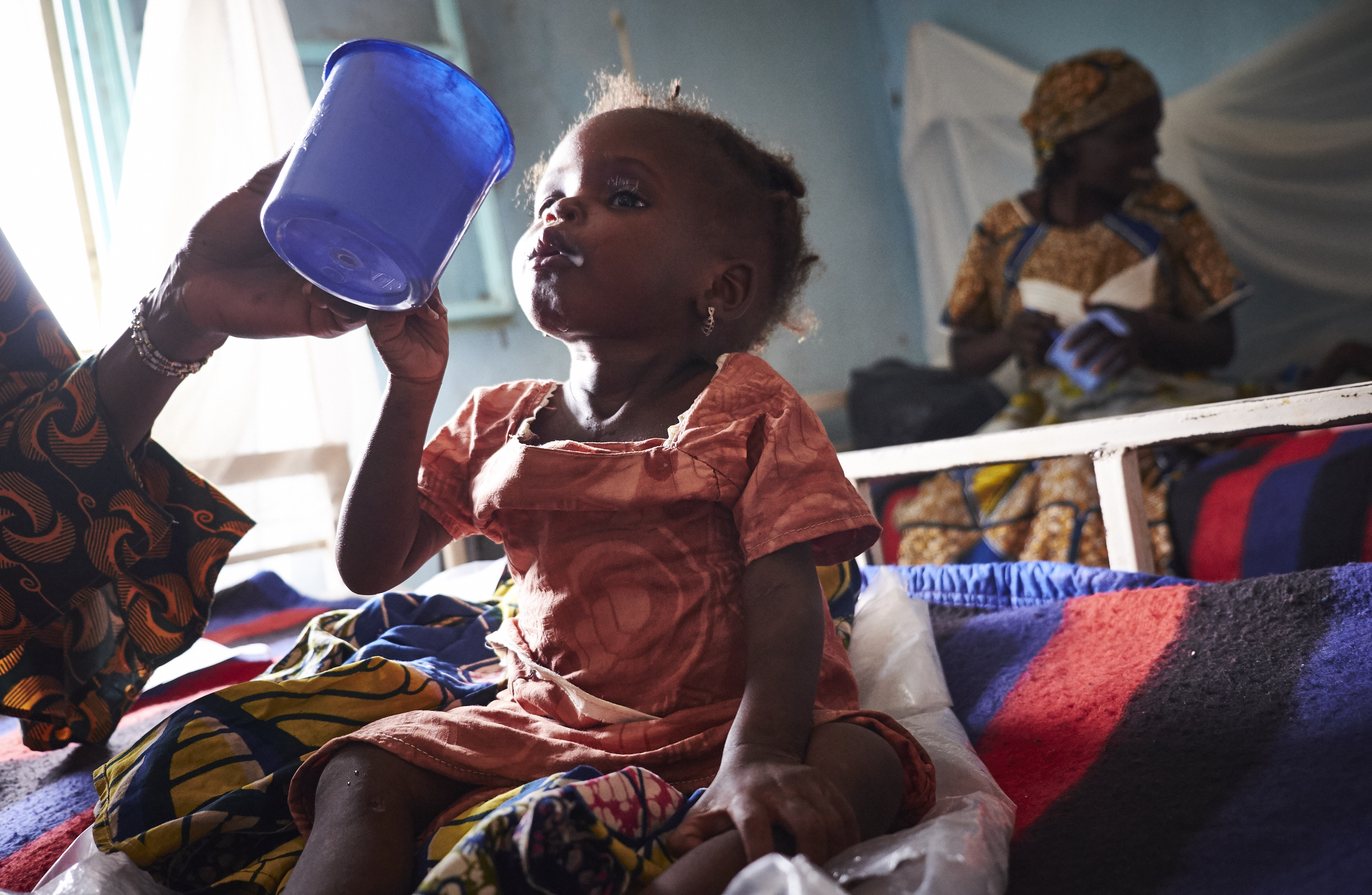 Little Sahia (2), drinks a milk formula at the UNICEF supported Nutritional Center in Matameye, Niger. She is suffering from severe malnutrition. After being treated for a few days she is now on the way to recovery and will get back on her feet soon.
In Niger 42% of children are currently stunted, and malnutrition remains a big concern. But thanks to generous donors, UNICEF have been able to scale up nutrition services in many health facilities and support many children like Sahia.
For Every Child Nutrition.