Description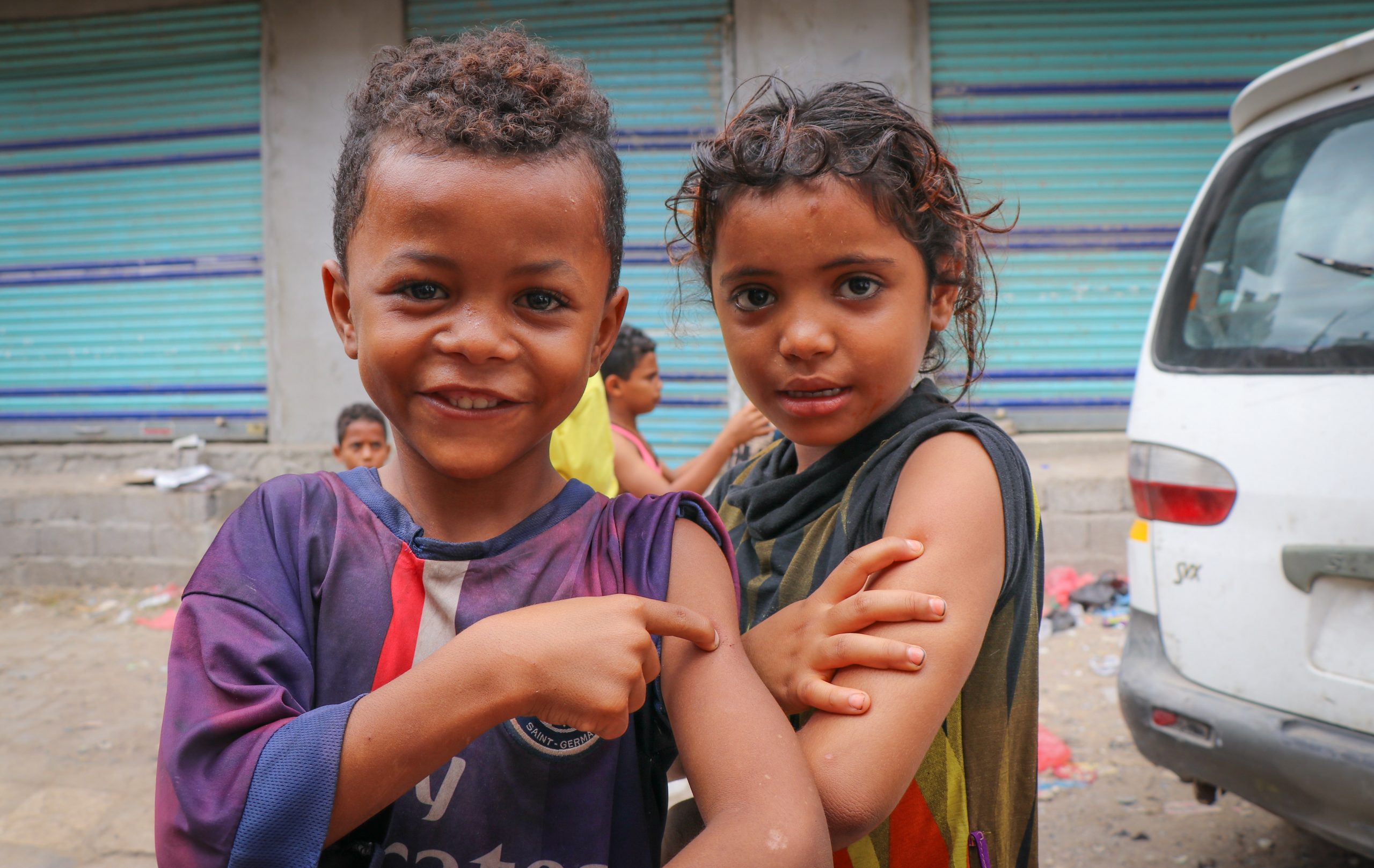 Almost 1 million lives are saved every year through Measles vaccinations.
These children in Aden, Yemen, proudly show off the spots on their arms after being vaccinated against Measles during a mobile UNICEF vaccination campaign.
Thanks to this simple but powerful gift they will now live their lives free from the threat of Measles.
Thanks to generous supporters, UNICEF is the world's largest purchaser of the Measles vaccine. We work to distribute vaccines whether it's by foot, car, bicycle, horse or even camel to reach children in need.