Description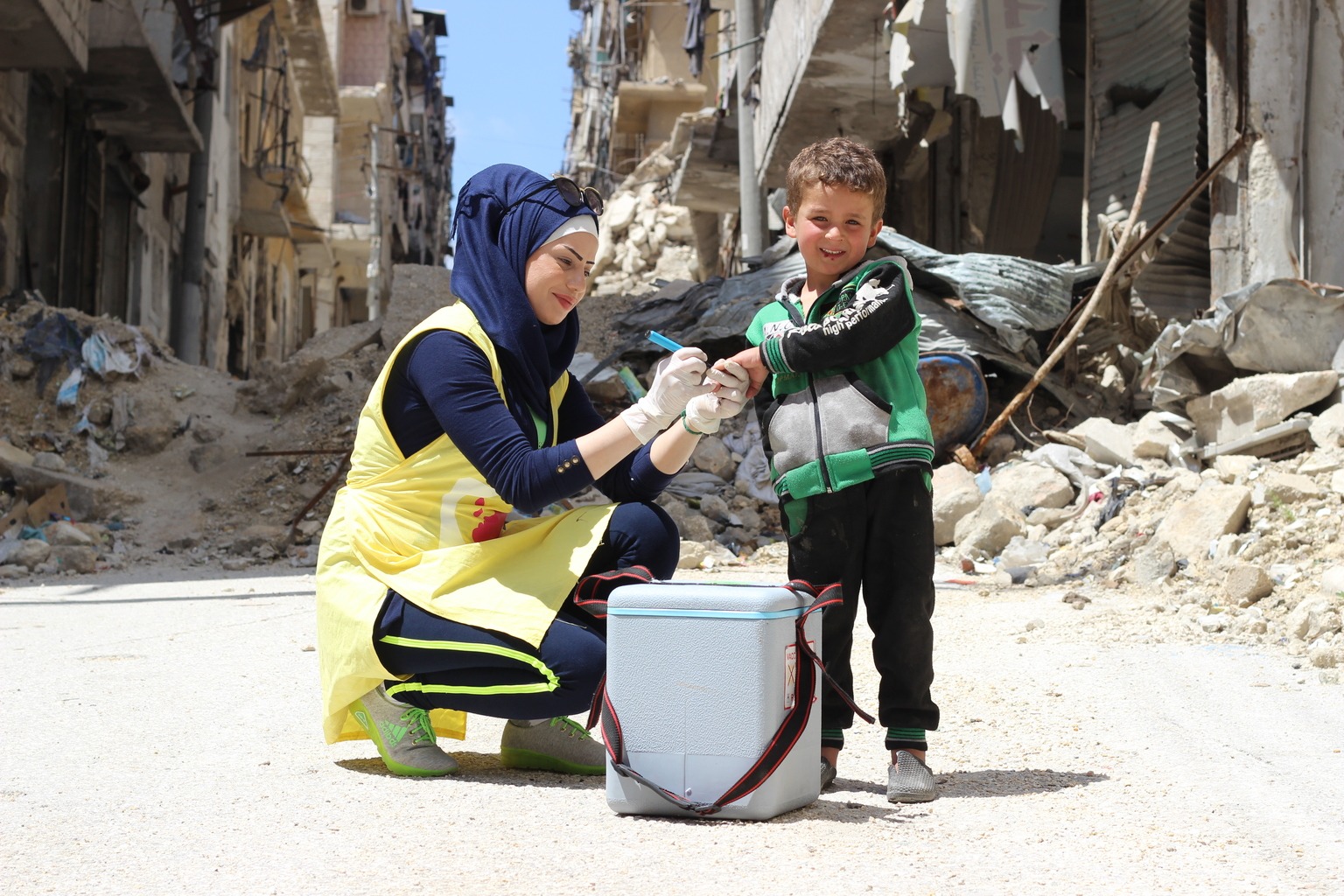 Vaccines protect children against preventable diseases and save up to three million lives every year – that's more than five lives saved every minute of every day.
Here a health worker vaccinates 5-year-old Yousef in the Hulluk neighborhood of Aleppo city, Syria, as part of the UNICEF nationwide immunisation campaign. The services are being provided through 1,300 fixed health centres and over 150 mobile vaccination teams across the country.
Thanks to generous supporters, UNICEF is the world's largest provider of vaccines. Every year, we deliver 2 billion vaccines to children in over 100 countries. With this simple but powerful gift, vaccines can be store and transported safely, even in the most remote areas. Together we can reach all children in need.