Description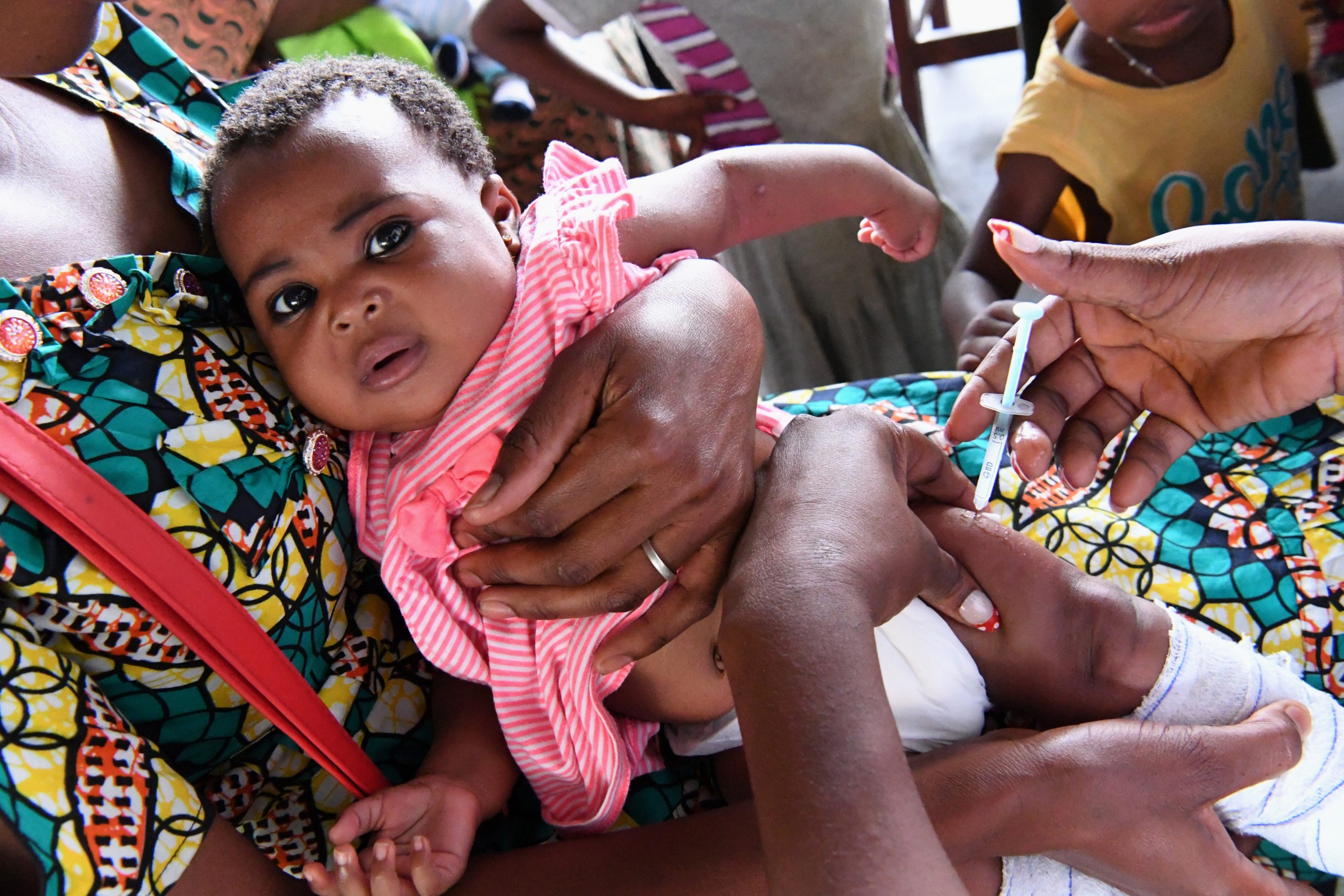 Four-month-old baby Lilly cuddles up to her mother after being vaccinated against Measles at a health centre in Brazzaville, the capital city of the Democratic Republic of Congo.
Measles virus is highly contagious and it spreads through air very quickly. Once infected, there is no specific treatment for measles, so vaccination is a life-saving tool for children.
Thanks to the Child Survival Gift she received, Lilly is now protected for life from this highly infectious disease.
Last year alone, thanks to UNICEF supporters, thousands of children received primary health care and nearly 717,000 children like Lilly were vaccinated against measles.