Description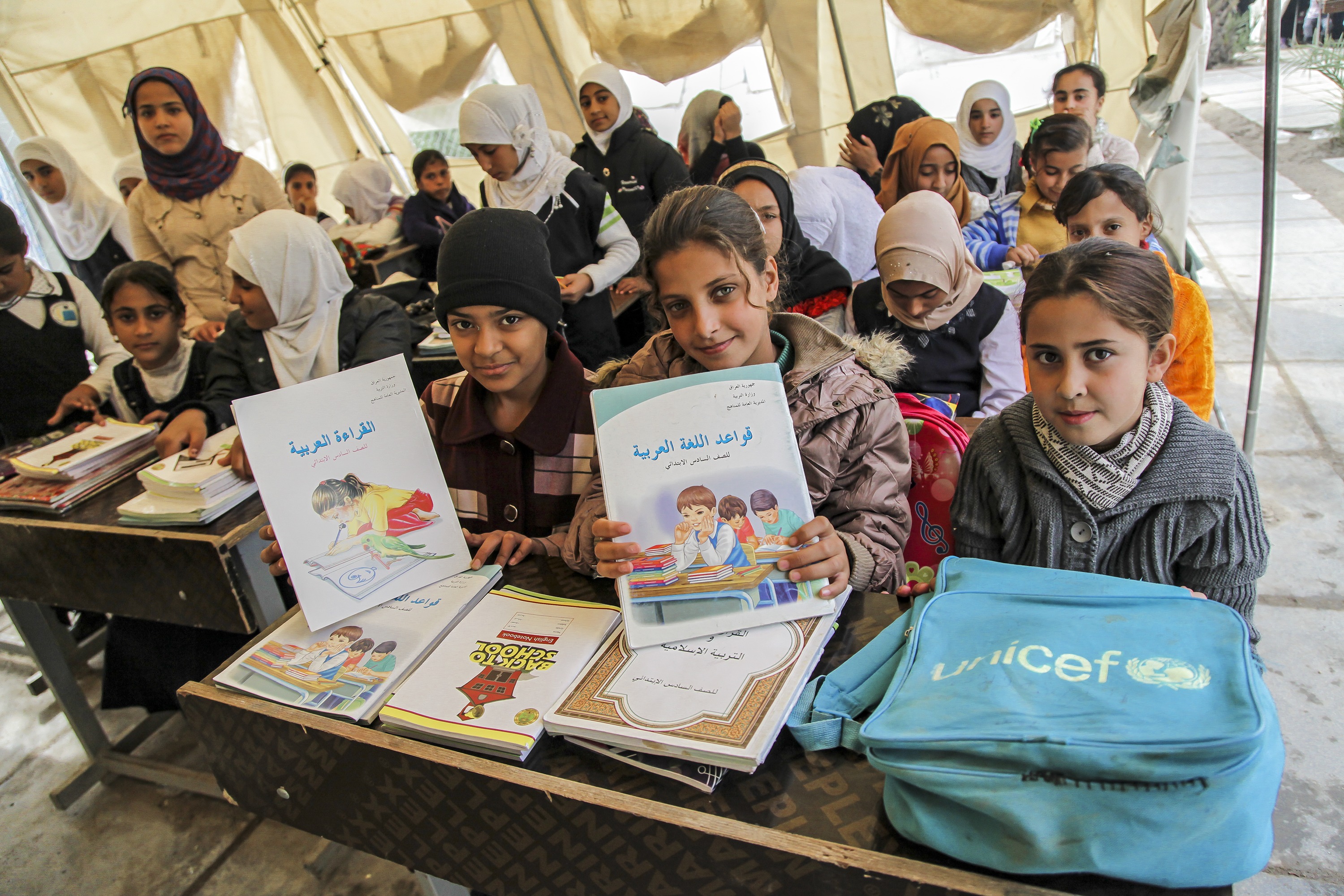 Children forced from their homes by conflict get the chance to continue their education thanks to their Child Survival Gift.
This classroom is being held in a UNICEF-supported tent school in Al Takya Camp in Iraq.
Their new school supplies ensure these children don't miss out on their opportunity to learn and achieve a better and brighter future.
In the last year, UNICEF has facilitated the distribution of learning materials to more than 346,000 children across the country.
For Every Child. An Opportunity.