Description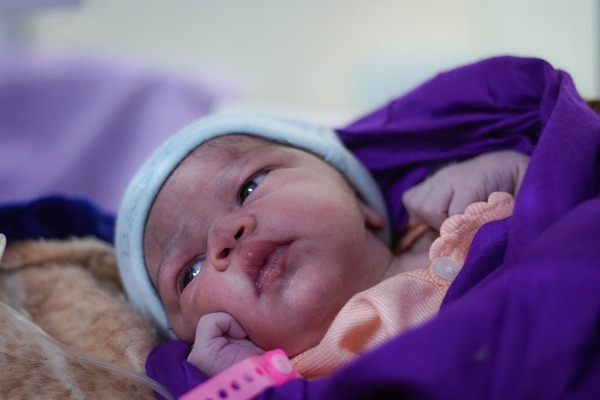 Little Lamar, one day old, was born in Yemen, where right now a baby like her is at risk every hour.
But Lamar was a lucky one. She was safely delivered thanks to a lifesaving Child Survival Gift. With the right tools and help many newborn babies and their mothers can be saved and have a chance to live.
For Every Child Health.