Description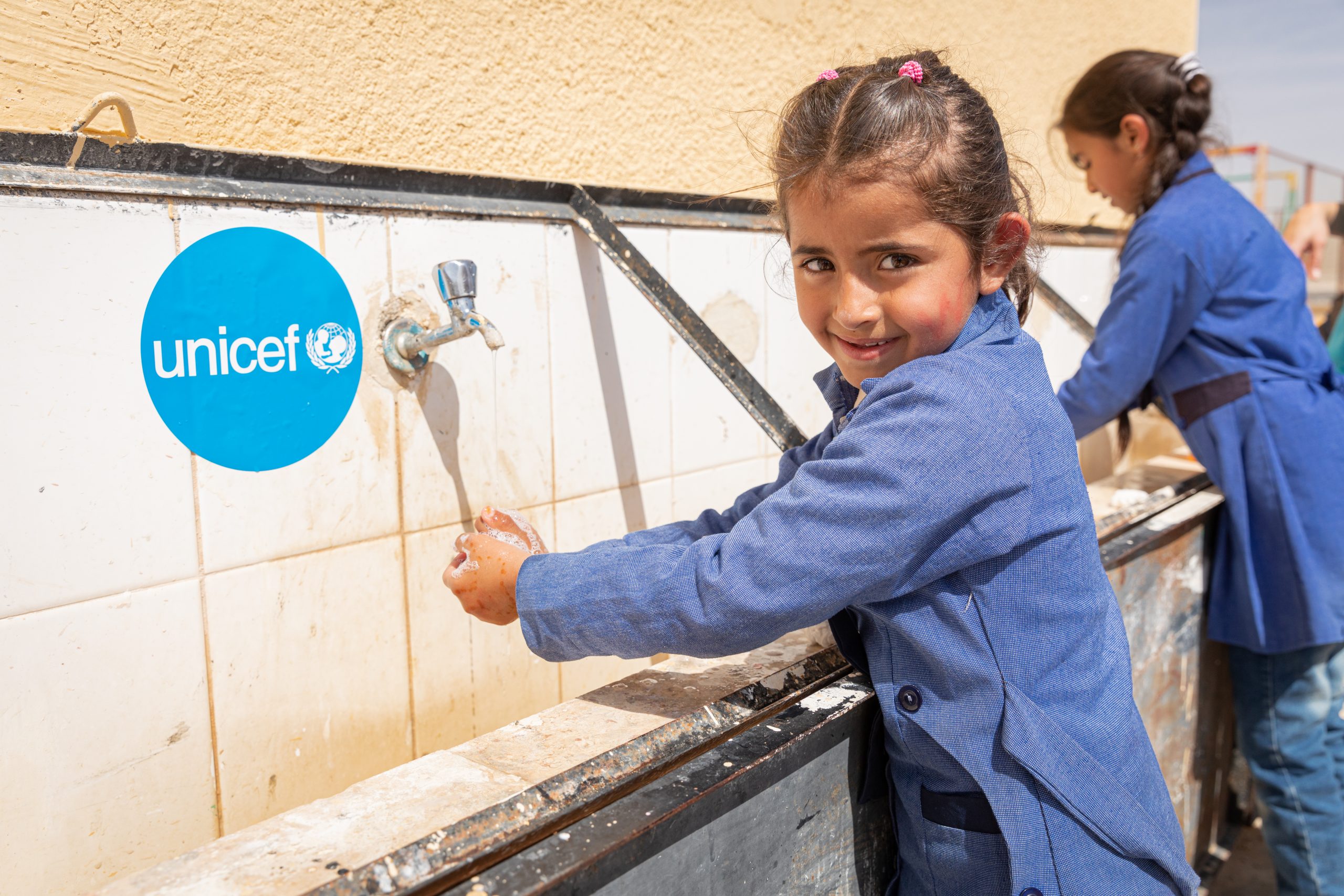 "I wash my hands so germs don't get on them. Germs can make people sick or even kill them". Dareen, 6 years, is taking part in a handwashing demonstration organised by UNICEF in Al Khader primary school in Jordan.
Only 33 percent of public schools in Jordan have access to basic sanitation facilities. There is a huge need to improve toilets and sanitation in particular for girls and children with disabilities.
Since the emergency of the coronavirus as a global pandemic, thanks to the generosity of people like you, UNICEF has procured emergency supplies like safe water, soap, hygiene kits, and other critical life-saving services to vulnerable children like Dareen living in refugee camps.