Description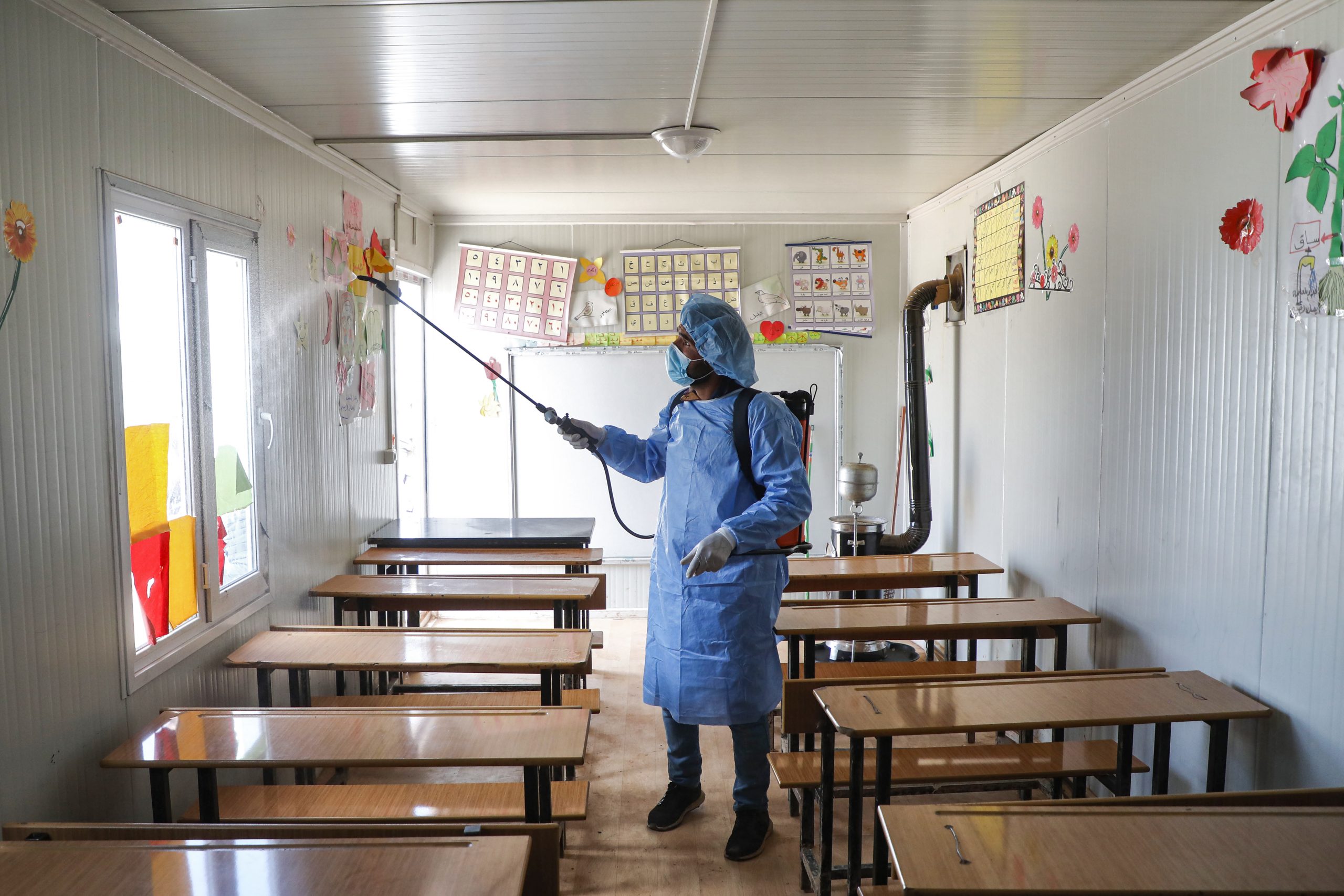 A Syrian medical volunteer sterilises the inside of a makeshift classroom at a camp for displaced Syrians, as part of measures of coronavirus disease prevention.
Since the start of the outbreak, UNICEF has shipped more than 4.27 million gloves, 573,300 surgical masks, 156,557 gowns and 12,750 goggles in support of countries as they respond to the pandemic. 
Despite UNICEF's Supply Division in Copenhagen, the largest humanitarian warehouse in the world, remains fully operational with shifts 7 days a week, the demand has recently increased 2,000 times and we are facing a global shortage of personal protective equipment.