Description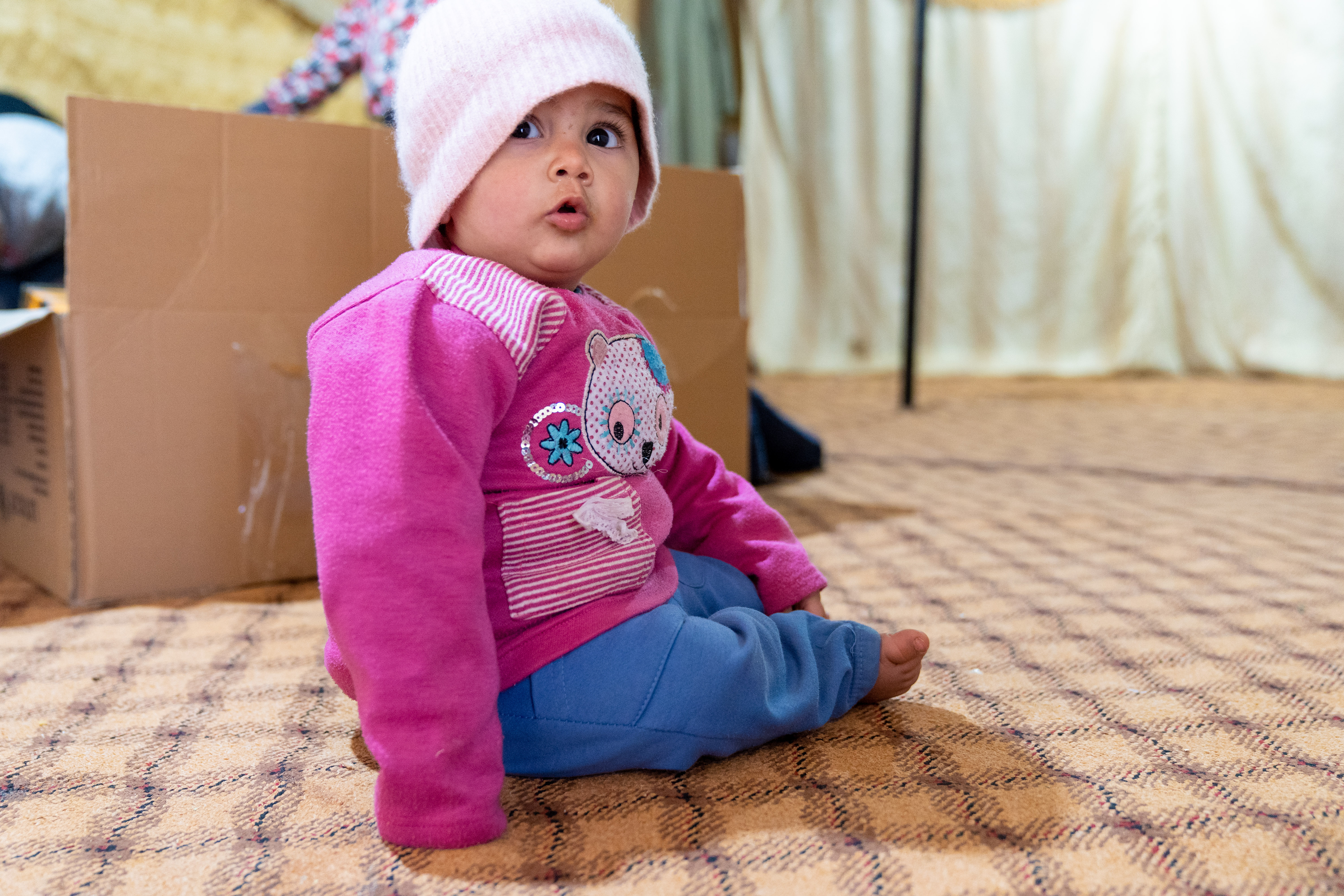 One year old Ayah, was born in a makeshift camp for Syrian refugees in Jordan. The only home she has ever known is a flimsy tent, which offers little protection from the bitter cold.
Ayah has just received her winter clothing kit in a Child Survival Gift, which will keep her safe and warm through the long and harsh winter.
Ayah, along with 5,000 other children in shelters just received new winter clothes. Each winter kit contains a wool hat, scarf and gloves, a winter jacket, trousers, sweater, socks, shoes and thick pyjamas.